It astounds me that the recent Facebook Insights kerfluffle wasn't a bigger deal than what was reported.
It astounds me that the recent Facebook Insights kerfluffle wasn't a bigger deal than what was reported.
Last week, Facebook admitted to a major bug in Insights that resulted in inaccurate data in the Insights product. The impact is different on each Page — some may experience significant differences from data reported in the past and in the now "fixed" reports. Others may not experience anything all that significant.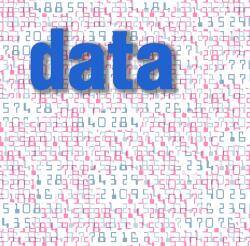 The data geek in me is unimpressed with the relative lack of information being shared here.
Let's say for a minute that you shared Facebook Insights charts and graphs with your boss last month. The conclusions from your slide deck and meeting could be entirely wrong based on the data. As long as Facebook produces a chart for me that is up and to the right, what do the details matter?
But in all seriousness, marketers all around the world use Insights to measure success on Facebook. Facebook has gradually improved Insights, but continues to have problems mining its own data to tell marketers exactly how their Pages perform. Never mind that Reach and PTAT (People Talking About This) are two metrics Facebook derives from its data and are not independently verifiable. Heck, nobody can really, truly tell you what those metrics are.
The relative lack of outcry from marketers about this problem tells me quite a bit about the current state of Facebook analytics:
Marketers are not scrutinizing the numbers they get from Facebook.
Marketers generally don't understand the metrics they are given from Facebook and what they actually mean.
Executives are not quite yet holding marketers to a high standards over reporting and Facebook performance.
This isn't meant to jump on Facebook — clearly they have the biggest big data challenges of anyone out there except Google.
But the social analytics problem is the second bit of evidence recently that Facebook is struggling with making its own massive data store.
Just ten days ago, Facebook engineers also admitted struggling with Graph Search. Processing power just isn't quite there yet to deliver relevant results to users in real-time — to be expected when mining the activity, actions, etc. of 1 billion people. It's just a huge problem.
But remember also that Facebook's big data record is largely incomplete. The APIs work most of the time, but aren't exactly reliable as you developers very well likely know. Status update search — something I've been waiting to see for a long time as many others have — still isn't available, neither in a search box nor an API. Facebook remains a semi-open platform, which I've posited negatively affects them in positioning vs. Twitter over social "second screen" mindshare. It also slows the progress that third-party developers and startups might have otherwise made innovating with Facebook data.
This boils down to a fundamental strategic question for Facebook moving forward as a mature company. Should Facebook liberate its data to let the crowd and developer ecosystem help with these big data challenges? Ironically, it's a very similar question to what its partner Microsoft faced in the last developer paradigm when dealing with open source technologies. Will Facebook take the same route and rely on its own teams, or will it allow "the wisdom of the crowd" to help it innovate?
image: analytics/shutterstock