Data analytics has turned the marketing profession on its head. Social media marketing, in particular, has become a lot more reliant on data analytics technology in recent years.
One of the biggest opportunities for social media marketers to leverage data analytics is via campaign personalization. Companies have discovered that customers are more interested in personalized content that connects them with the tools and resources that they need.
Using Data Analytics to Create Personalized Content Marketing with Social Media
Social media platforms have grown massive in the last few years. Currently, more than 3.5 billion individuals use social media which is roughly 45% of the world's population. Brands have upped their social media game since and we have seen a rapid evolution in the way marketers use these platforms. What once would be perceived as uncanny, like finding a personalized advertisement with your name on it, is now being accepted as the next level of digital marketing.
Big data technology has made content personalization possible. Data analytics tools can get a nuanced understand of individual customers and make sure that content aligns with their respective needs.
If you look at the numbers, today more than 80% of consumers want the brands to know them and approach them personally. However, what's interesting is that 70% of marketers acknowledge that creating personalized content is one of the most difficult things to do. At one point in time, even considering the creation of personalized content for thousands and lakhs of users would be impossible. However, advancements in Digi-tech have made it easier to create personalized content.
Understanding Personalized Marketing?
In many ways that marketers have developed, personalized marketing is one of the most advanced and effective ways of reaching out to your customers. How does data-driven personalized marketing work and what it is in the first place?
Marketers use customer data and analytics to create various audience segments and profiles which are later exposed to content tailored specifically for their profiles. The data that marketers use can range from demographics, psychographics, online activities, social media engagement events, search engine queries, etc.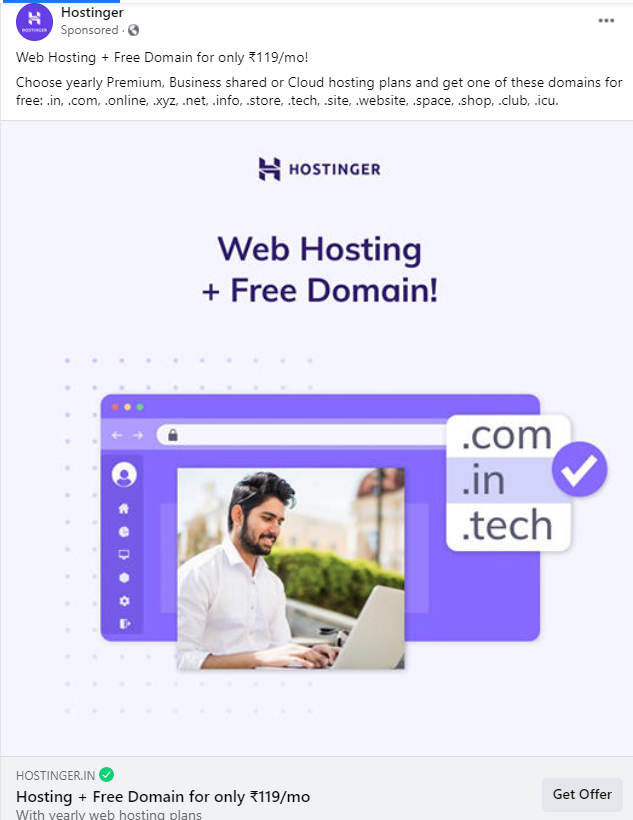 There are many great companies using data-driven personalization to its fullest and it becomes a mutually beneficial thing for both the companies and the users/customers. Spotify and a few other music apps send you customized playlists based on the songs you previously listened to and a few other analytic metrics. Similarly, eCommerce companies show you product recommendations or ads for products you might have searched on google. This is a great way where the companies can sell you something which you are actually looking for and you get to quickly see what's on your mind.
Impact of personalized marketing on brands and users
Marketers are more capable of gathering data and analyzing it which clearly indicates that in the coming future, hyper-personalized marketing campaigns will be the norm. Personalized marketing can be utilized in the following ways:
Personalized mailers
Retargeted ads
Personalized newsletters
Personalized content recommendations
Relevant product searches
Personalized customer support, etc.
Being a mutually beneficial strategy, this kind of marketing has a deeper impact on the brands, the way they communicate with their audiences, and the consumers themselves. Some of these benefits are:
Boosted social media interaction is one benefit that 56% of marketers have clearly observed as a consequence. 
Increased rate of conversions and lead generations
This also boosts your Facebook relevance score because of the warm and positive engagement you have with your target audience. This score impacts the price of Facebook ads and boosts ROI.
Let's look at how you can personalize your social media marketing campaigns and take a step towards more advanced marketing methods.
Retargeted Ads Can Boost Sales
Have you noticed, you often see an ad on your social media about a product that you have been looking for on an eCommerce site previously? Well, this is a classic example of retargeting. It basically means to use customer's previous search data to expose them to customized ads based on their user data. 60% of US Consumers have acknowledged that they see ads for products they searched on other sites.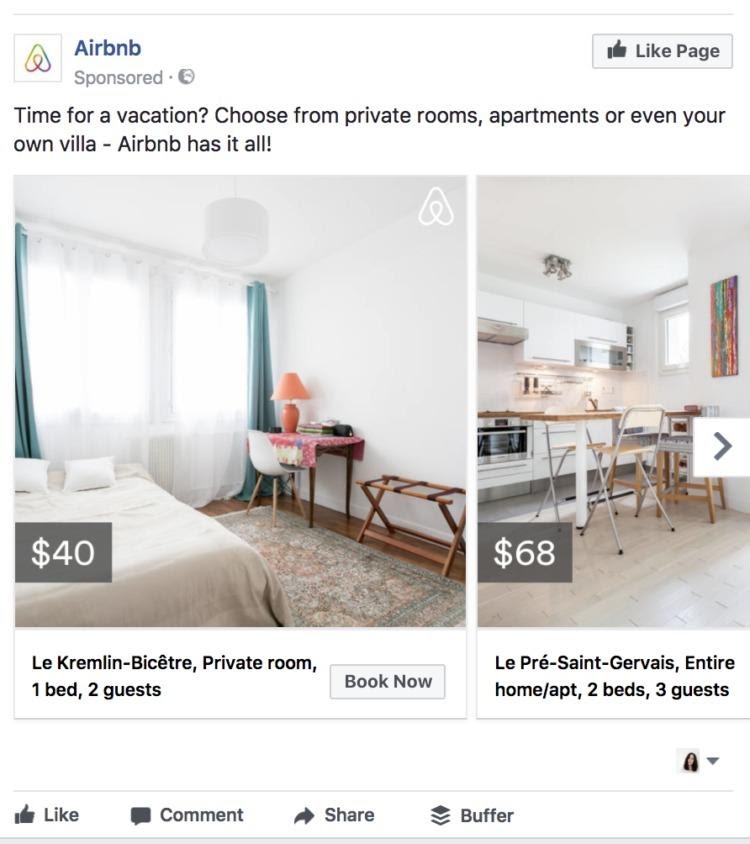 User data might be generated through their interaction on a website like opening a page, reading a product description, going through a blog, interacting with bloggers on your site, customer queries from customer support, etc. They are and really effective because, since their past interactions, it gives marketers data to work with. A study shows that CTR rates for display ads are 0.07% while for retargeted ads it is 0.7%, which speaks for itself.
Personalized Customer Support
Well, a lot of people do not think that customer support and social media have any correlation but that is far from true. Actually, many social media platforms like Twitter, Telegram, and to some extent even WhatsApp Business offers customer support. Twitter and Telegram, lets you create bots for communities and pages. These bots collect data on customers and use sophisticated analytics tools to better assess trends and formulate more meaningful insights. And on top of it, these bots can send personalized messages to people who either engage with it or join the community recently.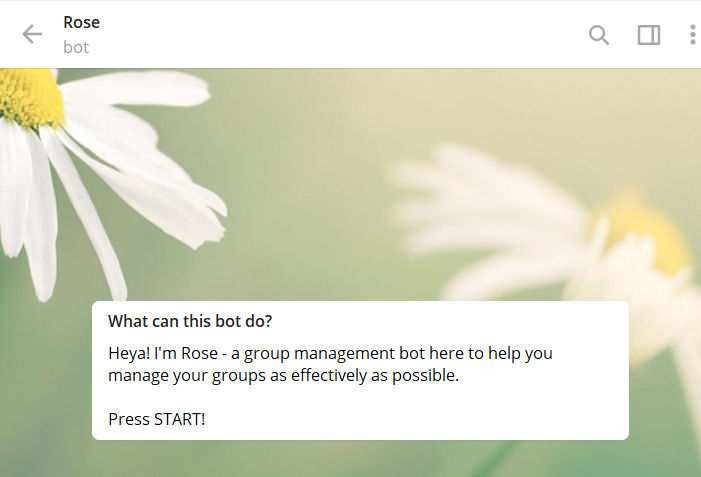 This might not be an easy feat to pull, but investing in it can make a lot of difference. The way bots are interacting with customers has phenomenally progressed. Bots are more complex and the AI is more intelligent than ever before. In case you can put a budget aside for it, this would benefit your brand immensely.
Personalized Video Marketing
You must have heard the buzz that videos have overtaken the digital medium. Well, it's no surprise, being one of the most interactive mediums they are the best ways to communicate. Facebook has picked up on personalized videos tremendously to engage its users. You must have seen personalized videos on 10 years of completion, 5 years of friendship, etc.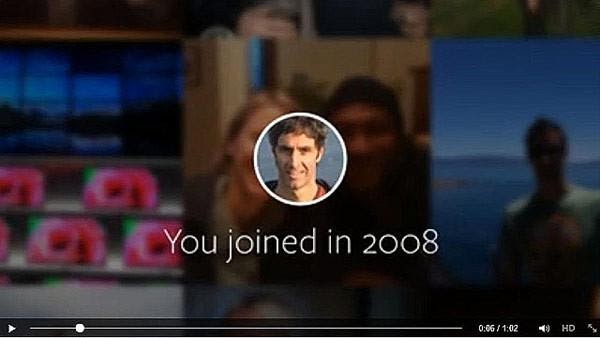 However, creating a personalized video with tools that rely on data analytics can be a little challenging. One thing to be done is to first segment your users to the ones you want to create personalized videos for. You can go very specific in selecting these users. Then, there are various platforms online that help you create personalized videos with ease and even automate the process. Rocketium is one of the best Automated personalized video generators. The Blog Starter has a good guide on blogging and how to show personalized content to users. You can check it out too.
User-Generated Content
One of the easiest ways to create hyper-personalized content is by letting the users do it for you. User-generated content has higher engagement rates, more authenticity, and adds value to your brand. There are various brands and individuals who let their users create content and this gives them a more organic reach as well. Design for Change and Hasbro previously encouraged kids and their parents to share one act of kindness with the hashtag #DoGoodFromHome. For each story shared, they donated a toy or a game to NGOs providing care for children during COVID-19.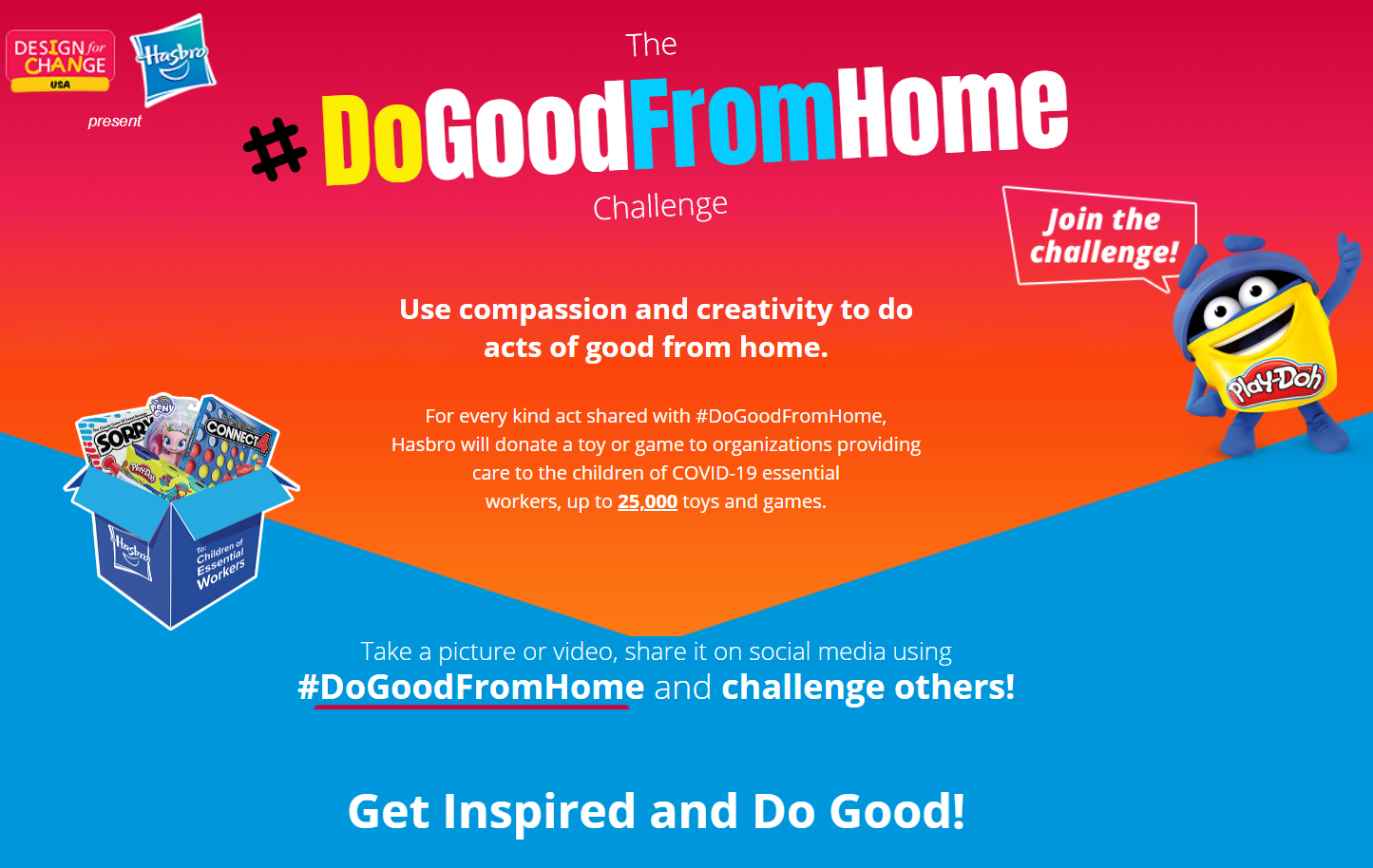 This can also let you boost brand loyalty and increase your reach.
Big Data is the Key to Personalized Content Marketing with Social Media
There is always more to what we can discuss in our guides with you. However, these tips can be a great starting point for you to take your social media strategy and add a personal flavor to it. You will know how to use big data to come up with better content personalization strategies.
We hope this guide helped you understand what personalized marketing is and how you can begin your own personalized social media marketing campaigns.