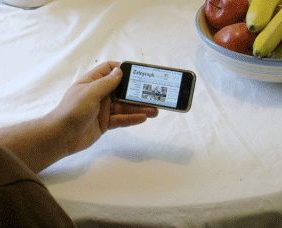 While smartphone usage on iOS and Android has steadily increased over the past few years, the ad dollars have not followed.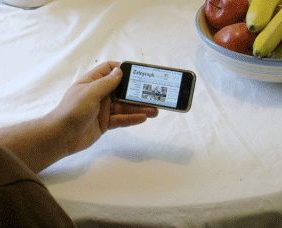 While smartphone usage on iOS and Android has steadily increased over the past few years, the ad dollars have not followed.
According to Mary Meeker's 2013 State of the Internet report, looking back at trends in 2012, she noted that Americans spend just 6% of their media diet with print, but that those pages attract 23% of all ad spend. Mobile, on the other hand, took up 12% of the typical American's media diet, yet only pulled in 3% of all ad spend. That left a whooping $20B opportunity in mobile advertising revenue alone.
Precise Predictions
In August of 2013, the once predicted became reality: mobile Internet usage trumped Internet usage on a desktop. But the victory was short-lived — if only because it was inaccurate.
In 2013, mobile-app usage increased by 115%. This is where all the mobile web traffic came from: mobile apps, not actual mobile use of web services like Safari or Chrome. In particular, messaging and social apps grew the most: by 203%, coinciding with reports that 65% of time spent on social networks happens on mobile.
And in January of 2014, mobile-app usage outdid desktop Internet usage all on its own — sans mobile web usage numbers.
The Future is Now
The state of the Internet Mary Meeker predicted five years ago is here – though brands no longer only need to consider mobile web ads; they need in-app ones. But is the industry actually moving toward an increased mobile share of ad spend?
Not yet.
Mobile ad spend is still an untapped gold mine, a minority amongst its print, TV and even digital peers. And the lag is a reluctance to change, to move away from more traditional advertising mediums — because those mediums don't provide hard data on success rates, making it harder to point to failures. This applies even in the digital world, where when a banner ad doesn't do well – as the data can clearly show – it can be blamed on people's negative attitudes toward that medium.
It's why branded content has taken off as a way to monetize digital publishers — it is new and novel, but comfortable, since brands can use the reputation of the publisher to ensure success, not their own creativity or their own data.
A Smart Data Solution
There's another option out there though, and the first step is to make peace with big data, then put its findings in action. It's the solution to closing the Mary Meeker gap, and it's called a smart data platform.
Using social media sites, where again 65% of time spent there occurs on mobile, to tap into your audience's brand affinities and then combining that data with on-site behavior analytics and technology usage, you draw out the trifecta needed to justify higher mobile ad spend – and then quickly see the ROI.
Smart data platforms combine multiple data platforms like Google Analytics, per se, where you can already see the percentages of your audience using particular technologies, with audience intelligence.
For example, combine knowing that 20% of your daily sports news vertical traffic comes from iOS with the deeper ability to understand who those people actually are. What brands do they follow on social media, how old are they, how big are their social networks? From there, imagine being able to target that 20% of daily site users coming from iOS with ads from a brand you know 60% of them follow on Twitter.
Or, perhaps you aren't the publisher. Maybe you are the brand, a ticket seller or a sports team. Using the same data collection methods, you'll be able to see that 37% of your audience likes Mashable on Facebook – and 80% of that audience comes to your site via mobile. If that's the case, why would you ever waste your time advertising to Mashable's desktop site? Instead, your ad spend is better put to use on their mobile properties, where your audience and their look-alikes already exist.
Smart data is here to dismantle traditional advertising by putting the power of hard data to work for your ROI. And because the web has already gone mobile, you'd be hard-pressed to find a smart data platform or Mary Meeker herself not backing up a case for higher mobile ad spend.