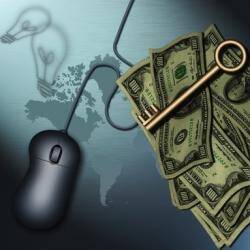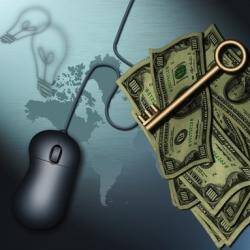 You often can't get through a workday without seeing at least one headline boasting the "what if" promises of big data. Within all the hype lie a myriad of hypotheses and promises of what may come once the realm of "big data" is finally tamed.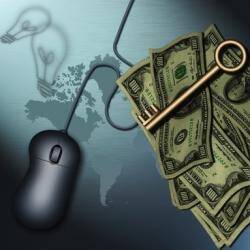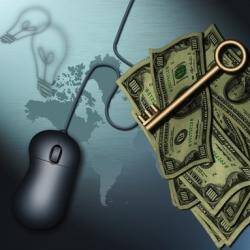 You often can't get through a workday without seeing at least one headline boasting the "what if" promises of big data. Within all the hype lie a myriad of hypotheses and promises of what may come once the realm of "big data" is finally tamed.
Most of these articles talk of the potential value "big data" may provide one day and many feature hypotheticals and 'what if' scenarios on how "big data" will powerfully serve the organization once it's unlocked. Interestingly enough, these stories tend to typically focus on the Finance, Operations and/or Technical teams as the likely benefactors of "big data" advancements.
Interestingly, within the ocean of "big data" hype an unlikely team within a growing number of leading corporations is turning the "big data" promise into reality. Many Marketing, Insight, Brand and Product teams are leading the charge within their organizations to extract true, actionable intelligence from the hype of "big data." They are using advanced social intelligence, which is filled with unprecedented consumer insight, to set their strategies, guide their decision-making and drive innovation. While other teams wait and wonder if the promise of "big data" will ever come to fruition, the ability to conduct digital consumer ethnography via real-time streaming "big data" processing of billions of daily social discussions is revolutionizing how these groups understand, engage and win their markets.
As the "Age of the Consumer" progresses and consumers become more empowered with search engines, product comparisons and pricing tools, it is critical for Marketers to arm themselves with deep understanding of consumers and the decision points and factors they undertake en route to their purchases.
Here are five ways Marketing Teams are enhancing their impact on their organizations:
Consumer Insight
By analyzing millions upon millions of daily social conversations Marketers can understand their consumers like never before. Advanced social intelligence provides clarity on the detailed personas within consumer segments as well as the likes, dislikes, interests, actions, attitudes, and beliefs of each of these consumer personas. This not only helps Marketing, Brand, and Product to understand how and where to message these consumers but can also unveil key consumer segments that were previously unknown. Often these newly identified personas can lead to significant untapped markets.
Media Planning
Marketing teams are starting to understand consumers well beyond the interactions with their products or services. Using advanced social intelligence, these companies are now able to delve into understanding consumer likes, interests, hobbies, product consumption and specific media consumption across music, movies, television, video games, apps and Internet to provide increased efficacy with their own media planning. This helps with identifying channels, developing messaging, identifying strategic partnerships and enhancing media spending for greater audience impact.
Product Innovation
Leveraging advanced social intelligence to clearly understand new markets helps Product groups gain insight into the competitive landscape, players, products and feature sets, consumer attitudes and behaviors, unmet consumer needs, and decision drivers to aid product development. This helps mitigate risks and enhance strategy for greater market impact. In fact many companies are leveraging the real-time feedback advanced social intelligence provides to test and measure a wide array of product components from new features to enhanced packaging.
Decision Mapping
Among the most valuable aspects of advanced social intelligence that many Marketers point to is the deeper understanding of specific consumer decision points that ultimately drive purchase activity. From this, a product or service's path-to-purchase and customer journey can be constructed, helping the Marketing and Product teams understand and influence these decision triggers. This, in turn, results in more effective channel selection, messaging and audience targeting.
Competitive Analysis
One of the fastest-growing strategic areas advanced social intelligence is being used for is with competitive analysis. Marketers can now gain powerful insight on the competition based on consumer behavior, product usage and much more. Any intelligence aspect they can gain on their own offerings can also be derived on their competitors. In fact, many brands now understand their competitors better than those competitors understand themselves. That knowledge delivers great power to set and execute strategy on a wide array of fronts and effectively exploit competitive weaknesses.
Getting It Done
To effectively take full advantage of the wealth of intelligence within the billions of daily discussions across the open social universe Marketers are unlocking the value of "big social data" with advanced "big data" processing at over one billion streaming operations per second. These organizations have realized that simple, first-generation keyword tools provide "noisy" results focused on questionable "buzz" that often cannot be strategically acted on.
Given the sheer volume of social commentary (billions of daily comments across millions of open source channels) achieving advanced social intelligence now requires a streaming "big data" solution to keep pace with the volume, velocity, and variety of the social data. In many leading brands Marketers are the ones leading the charge to transform "big data" hype into reality. Doing so is not only possible and affordable, but critical to succeeding into today's "Age of the Consumer."
(Big Data value / shutterstock)