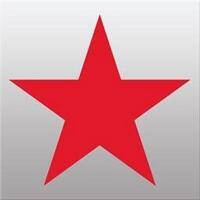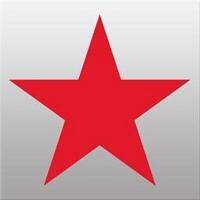 The iBeacon just got one heck of a brand evangelist for this holiday season: Macy's.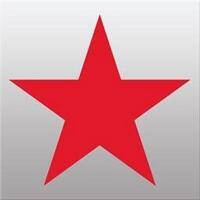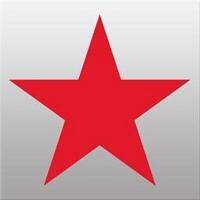 The iBeacon just got one heck of a brand evangelist for this holiday season: Macy's. Deploying in nearly 800 stores throughout the country this fall, Macy's is using iBeacon technology in combination with Shopkick, a location-based coupon dispenser app used by top national retailers including Best Buy, Sports Authority, J.C.Penney and Target, to finally capitalize on what those in the big data and Internet of Things industries have said was long coming: an offline data-driven retail experience.
iBeacon technology, for those unfamiliar with Apple's newest tech initiative, is not new. Apple has been using the technology at all of its U.S. retail stores since December 2013, around the same time that Macy's first began experimenting with iBeacons and Shopkick – presumably testing the functionality and the potential ROI gained from the insight. Walmart, too, is planning on launching an iBeacon initiative in partnership with GE, using lightbulbs to hide iBeacons while still being able to send push notifications for coupons and the like to customers in the area.
What exactly is the benefit of iBeacon technology, though? Well, for starters, many believe that it is an indoor mapping system, able to provide real-time information on how offline customers interact at the brick-and-mortar scale. For retailers, it is this offline data collection that makes iBeacons so interesting. Based on how customers move within a store and the particular patterns of purchaser personas, retailers can use product placement and even architecture to increase sales, figure out which merchandise is of interest to whom and more.
For customers, iBeacons are poised to inundate the offline world with offers and ads, much like those found on social media sites. But, hold up, this isn't necessarily a bad thing. Using iBeacons, retailers can send your smartphone push notifications about product specifications, videos of how to use it, coupons, deals and the like – all tailored to you, based on past purchasing and in-store behavior.
"Say you're in the housewares department standing next to our display of KitchenAid mixers," Macys.com president Kent Anderson explained. "The ability to transmit to you information — a video about the quality of this product, the accessories that we have as part of our assortment that you may not see there — rich content that may, and should, help us close the sale, is where we potentially see the beacon technology going in our stores."
It might sound creepy, and certainly many have argued such, but as of now, retailers can already triangulate who a repeat customer is if that customer has used the store's wifi. It's as simple as identifying a repeat IP address. In fact, mobile carrier companies like Verizon are awarding companies doing such work by allowing them to advertise directly to that mobile segment. Verizon calls this their Verizon Selects program.
iBeacon technology, on the other hand, requires explicit consent on the user's behalf in order for a retailer to collect location-based data and send push notifications. In fact, it is a multiple step consent process. First, bluetooth must be enabled on a user's phone. Second, the user must have already downloaded the app being used to send the push notification (in Macy's case, Shopkick. In Walmart's case, the Walmart app). Third, the user must have already consented to the terms of use conditions presented by the app, specifying that the user may be sent push notifications by third-parties.
In all, iBeacons are a more user-friendly version of already occurring offline data collection via IP addresses. And, Apple is backing their investment in this technology ten-fold. At Apple's WWDC conference in June 2014, the company disclosed that with the iOS 8 update, all iPhone IP address will be randomized to help stop tracking – and presumably help push retailers toward use of iBeacon tech. In addition, though Bluetooth technology has traditionally been automatically turned off on smartphones, due to the high battery usage, in the iOS 7 update, all iPhones automatically turn on a new version of Bluetooth tech – BLE, Bluetooth low energy.
In other words, Apple is already gearing up for a retail world in which iBeacons and the apps you download create niche customer segments for retailers. The only issue Apple has left on the table, then, is the information overload that will and currently is haunting the retail industry.
Between customer purchase data, beacon data (or offline data), online data including social media preferences and listening, and more, retailers are having issues combining all of their data points into one digestible dashboard from which to take action on these new customer viewpoints and insights.
Currently, as big data platforms stand right now, there are few platforms that can unify these data points, visualize them in a way that those outside the big data industry can understand and put action to them in a way that can churn ROI. The difficulty here lies in the combination and the simplification of the necessary data literacy needed to take action on these new insights.
Data management platforms do not do this. Their main function is geared toward ad tech. CRM platforms do not do this. Their main function is geared toward managing interactions. Retailers need, though, a combination of both of these technologies with added visualizations that can finally take them out of spreadsheets, allow them to find unknown customer adjacencies and patterns and then turn those findings into increased purchases, both on and offline.