Rethinking Processes: What an Old Carmaker Can Teach Us About Innovation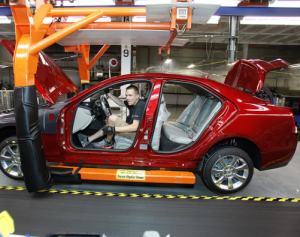 General Motors is a new company. That's right—the old, hulking (and recently bankrupt) giant of American industry has the DNA of a startup. That fact wasn't clear to me until recently, when I sat down with Plant Manager Bill Tiger and Lead Human Resource/Labor Relations Manager John Raut at GM Baltimore Operations, located in White Marsh, MD.
"We're all driven by the goal that our kids and grandkids need manufacturing jobs," Tiger told me just off of the factory floor.
(more…)
You must log in to post a comment.