With the emergence of social media, search engine optimization and social media have become the foundation of marketing strategies for numerous companies, including local as well as global brands. From Facebook to Instagram, numerous social media channels are now drowning in data. Every day, more than 4 million hours of content is uploaded to YouTube alone, while 4.3 billion Facebook messages are posted daily.
As the amount of data available for analysis continues to rise exponentially, it has become necessary for marketers to use sophisticated tools for informed decision making. That's why an increasing number of marketers are turning to business intelligence. With the help of the latest business intelligence tools, marketers can analyze massive amounts of information in minutes and convert it into comprehensive and easy-to-understand reports.
Read on to find out how business intelligence can boost your digital marketing strategies.
1. Say Goodbye to Guesswork
In the pre-digital world, marketers didn't have many sources of information. Most sources lacked the ability to provide critical insights about a marketing campaign. Sometimes, companies had to rely on their gut instinct or guesswork for running a PR campaign, which proved helpful in a handful of situations, but not always. As a result, most marketers felt short-changed when it came to utilizing market research and analysis. However, in the digital world, business intelligence has replaced guesswork with solid facts.
In the digital realm, business intelligence focuses on configuring and extracting data from various online sources. Reliable data can help determine the online marketing channel that works best for your PR campaign. With the help of business intelligence tools, you can collect data such as keyword searches, click-through rates, social likes, and shares. As you can track every search, purchase, and share or like, it becomes a lot easier to determine which of your posts are getting the maximum online traction.
While the benefits of tracking this information is monumental, different metrics mean different things to different departments. For instance, click-through rates can apply to both the marketing and web design team. Or, keyword competition and engagement levels can be relevant across the board. Therefore, every person involved in the process of measuring data and planning the next move need to be on the same page each step of the way. Businesses are lucky to live in a time with so many useful resources at their disposal. Workzone for example, is a task management tool designed to help companies of all shapes and sizes function smoothly.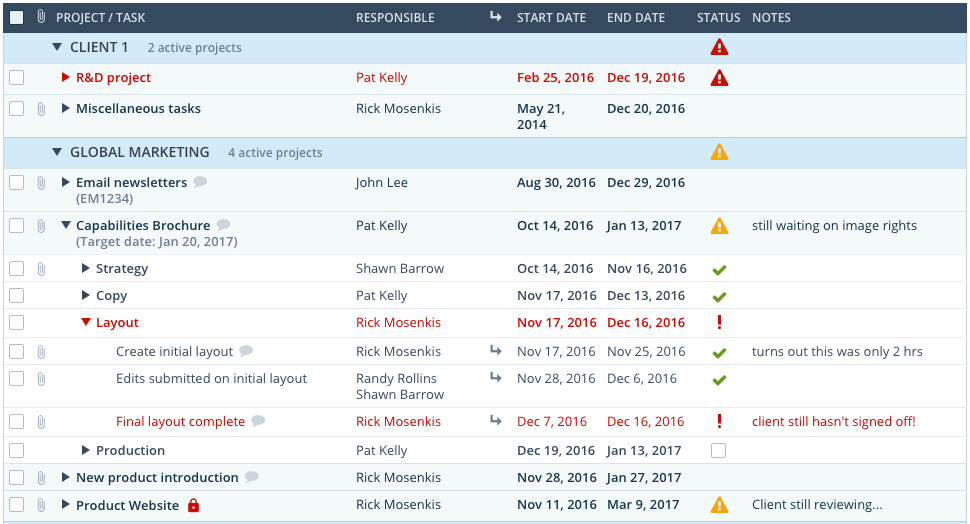 Source: Workzone.com
With the user-friendly dashboard as the central hub, everyone is looped on projects in real-time. The entire platform is built on the concepts of open communication and collaboration from start to finish. As business intelligence becomes more advanced and the margin for error shrinks, the need for a reliable project management system is vital for success. At the end of the day, businesses are only as good as their internal system.
2. Use Real-Time Analytics for Effective Marketing
Real-time analysis of data is critical for constant monitoring of your marketing campaign as there is a continuous influx of fresh data. In the digital world, where even a week-old data becomes obsolete, real-time analytics allows marketers to improve marketing performance and optimize costs simultaneously at the right time.
From Facebook to Twitter, digital marketing companies can take advantage of real-time analytics to monitor virtually every digital marketing channel. Thanks to real-time analytics, a single business can market hundreds of products across multiple social media channels, knowing where to increase or decrease digital ad spending. As most business intelligence platforms provide real-time data, you can always stay on top of the latest developments in your niche.
Business intelligence platforms with real-time analytics offer two distinct benefits:
First, it allows businesses to create a real-time customer response and support. With over 52 percent of customers expecting your brand to respond to their reviews, the success of your online marketing campaign depends on how quickly and competently you can handle online feedback from customers.
Secondly and more importantly, having the right data helps you personalize how you target as well as interact with your brand audience. With access to such a wide variety of data, it is unforgivable that marketers do not use website data to develop content that speaks to each user, especially when the methods and tools are easily available. Conversion XL's detailed guide to personalization has more info on how to get it right, including doing UX research, segmentation and running experiments.
While real-time analytics helps you target your audience, structure your campaigns and strategize your execution, you need a plan on what to do with the leads when they start coming in. Tools like Woopra are perfect for keeping up and nudging them through your sales funnel. The last thing you want to do is leave a hot prospect to struggle. Woopra helps you monitor each of your touchpoints and analyze interactions so you can create precise and personalized customer experiences. From here, you can easily measure user retention and purpose those metrics to increase lifetime value.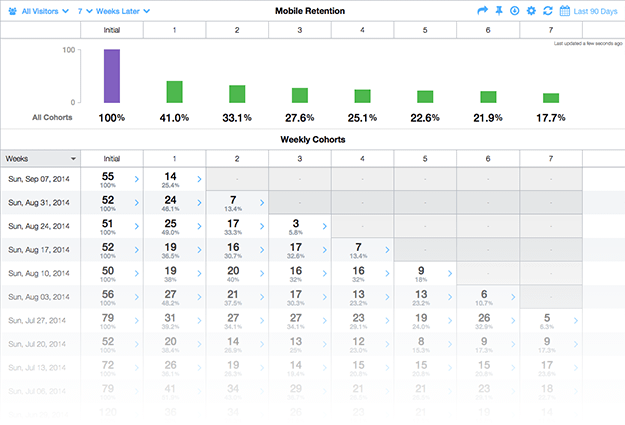 Source: Woopra.com
Real-time analytics can also be used to address "point-of-need" scenarios, allowing companies to implement timely and to-the-point marketing strategies. This is important, particularly for moving industries such as fashion, beauty, and lifestyle.
3. Learn Consumer Behavior through Social Analytics
As discussed in the first point, business intelligence can collect a variety of information such as social likes, mentions, shares, and comments. This information offers marketers a critical insight into the online behavior of their target audience.
Social analytics tools are of two types i.e. Web analytics and social media analytics.
Web analytics can be used to determine different factors such as how much traffic your website is getting, where is it coming from, and what customers are looking for on your site. The data collected from Web analytics will help you identify the most trending areas of your site. Based on the real-time data, you can modify site's content for drawing more traffic to it.
Social media analytics can gather information such as shares, comments, mentions, and other engagements across multiple social media channels. Compared to just website analytics, businesses can learn a lot more about consumer behavior through social media analytics. They can get a better understanding of how consumers perceive their product or brand, which outreach methods are working, and why your product is falling behind your competitor's.
Brandwatch is a social listening and monitoring tool for businesses to learn about social conversations surrounding their brands and analyze them to take better marketing decisions.
It mines Facebook, Twitter, Instagram, blogs, news, and online reviews to bring you the data pertinent to your business. You can measure the success of your marketing campaigns and benchmark yourself against your competitors.
The charm of this tool lies in the depth and the range of information it provides. It offers you a multitude of features, such as automation, sentiment analysis and demographic insights to help you analyze and boost your online presence. If you have a dedicated social media marketing department, this could be a very good investment (depending on how important monitoring your online reputation is to you).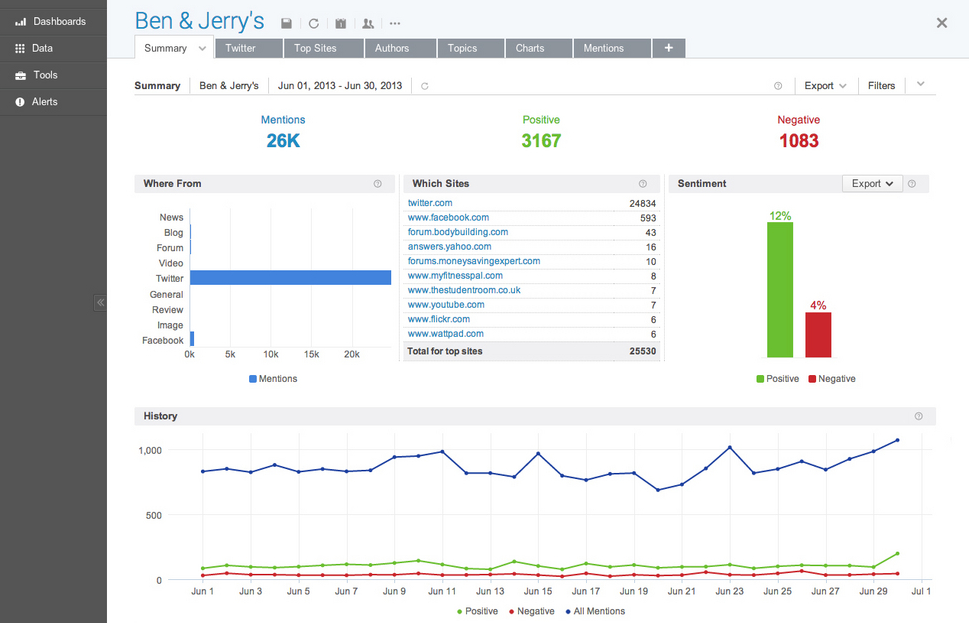 Source: Brandwatch.com
Social analytics is a must because implementing a suitable marketing strategy without an amalgamated view of customer behavior is next to impossible.
In Conclusion
The importance of business intelligence can't be stressed enough as online data continues to grow at an alarming rate. Thanks to business intelligence, however, the colossal online information can be easily converted into absorbable reports. Business intelligence provides a consolidated view of different marketing strategies, making it easier to determine which methods are working and which require attention. The above three tips will help you boost your digital marketing efforts with business intelligence.