Artificial intelligence has become incredibly important in the field of marketing. The massive applications of big data in the field of marketing is one of the reasons that the market for AI technology is growing at a rate of 39% a year.
In recent years, marketing automation has been a topic of utmost interest. It is one of the biggest gamechangers for the marketing profession brought on by AI.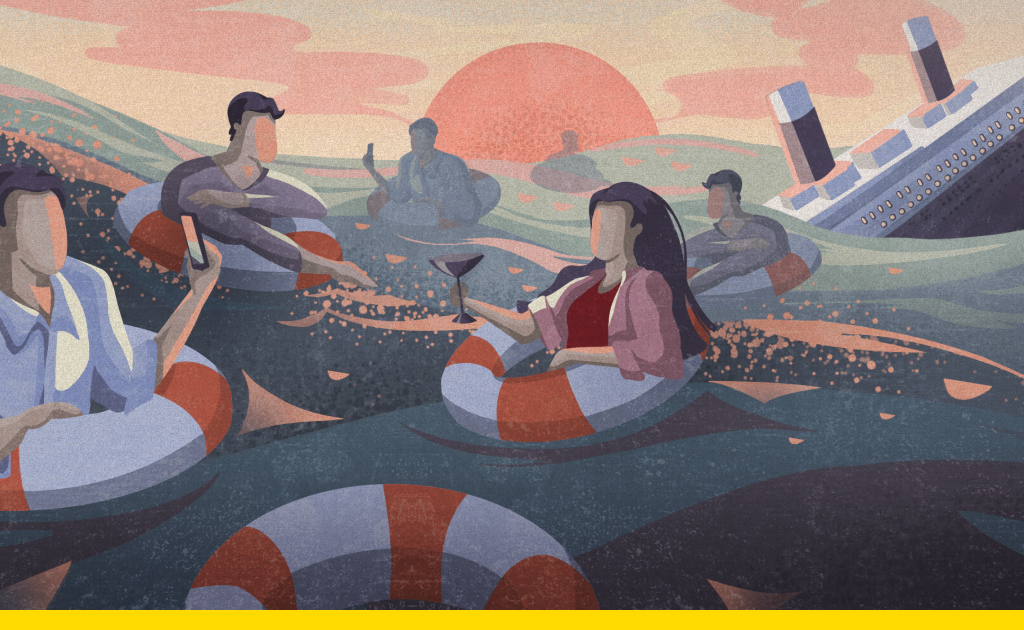 How is AI Changing the Future of Marketing?
This magic tool promises to attract qualified leads to your product and increase revenue exponentially. But what lies behind this AI-driven technology? What does it offer its users? And how can companies implement this sought-after solution into their workflows?
Marketing automation is a form of artificial intelligence technology that automates repetitive marketing activities. It helps marketing and sales departments to run campaigns across various channels: email, text messaging, social networks, and websites. In addition, the platform provides an individual approach to each client, based on the data of their purchasing habits. This is why AI is particularly useful in the field of e-commerce.
There are various providers of marketing automation solutions that rely on complex advances in AI and machine learning. Products of these providers differ in scope, price, and the size and goals of user companies. In this article, we are going to take a closer look at one of the world?s largest platforms for marketing automation – Salesforce.
What is Salesforce Marketing Cloud and What AI Features Does It Bring?
Salesforce has a lot of AI features embedded in it. One of the biggest is Salesforce Einstein, which the company describes on this page:
"Bring the power of artificial intelligence to everyone with Salesforce Einstein.
Salesforce Einstein is a layer of intelligence within the Salesforce Platform that brings powerful AI technologies to everyone, right where they work. And with the Einstein Platform, admins and developers have a rich set of platform services to build smarter apps and customize AI for their businesses."
In the modern marketing world, there is a tendency to assign primary importance to the customer. What do they prefer? How often do they make purchases? What channels of communication do they use?
Salesforce Marketing Cloud is an AI platform with a set of functions, all of which are aimed at placing the client in the center of marketing activities. How exactly does it work? Salesforce marketing tools are integrated with CRM software that contains all the information about the company?s interaction with its buyers. The machine learning algorithms in this platform rely heavily on the customers? data such as location, job position, company and other factors, along with with their purchasing behavior. All this helps to create and send relevant personalized messages to each consumer, via channels they prefer and at the ideal moment. It is one of the most marvelous examples of machine learning in action.
Salesforce marketing tools also have a feature for reporting on fundamental metrics. They include ROI data analysis, click-through rate, the number of leads and closed deals, the cost per click, and other relevant metrics. Companies can build their AI strategies with the help of this information, following the actions that were the most successful to make a sale. The system scores the leads as well and sends alerts to marketing and sales teams of the ?hot? leads that are ready to purchase.
Salesforce marketing for each type of business that relies on AI
The above platform proves itself useful for all types of business. Countless companies rely on its machine learning algorithms to boost their market share.
B2B companies develop long-lasting relationships with their partners. That?s because the decision on each purchase is carefully weighed by the customer?s team members. For such a model of partnership, lead nurturing is indispensable. With Salesforce marketing, this process is automated. So, a series of personalized messages are created and sent to the prospects through email, social networks, and SMS to better familiarize them with the product and earn their loyalty.
B2C businesses are focused on short-term interactions with clients. Such relationships aim to build brand awareness to fast-track the purchase. Automated messages tailored to each customer?s profile and purchasing behavior are delivered exactly in a way and at a time consumers expect them. They would get more value by investing in AI technology that could help them leverage customer value more.
Small businesses have limited financial and human resources. So, their struggle is often how to squeeze out the most revenue with the least amount of resources. Marketing automation gives a helping hand, reaching the customers through engaging landing pages, forms, and content.
Mobile marketing automation uses data from the shoppers? mobile devices, integrating with their apps. This solution is feasible for all the above forms of businesses.
Key Salesforce marketing benefits
Perhaps the usability of Salesforce Marketing Cloud API is its greatest advantage. Salesforce users keep data about their marketing interactions with clients in one place, and this is done with the help of appealing and simple techniques. The other benefits of the software are:
time-efficiency with the automation of repetitive tasks;
better accuracy and reduction of human error;
increase in the number of qualified leads and hence in revenue;
well-coordinated work of marketing and sales teams;
customer engagement and loyalty.
How to get started with Salesforce marketing
Companies need a few things in place before they introduce the above technology into their workflows. Firstly, they need to already be using a CRM. The platform integrates with CRM, and the contacts in its database form the ground for further operation. Secondly, they must practice email marketing. Messaging is one of the core functions of marketing automation, which is actually the enhancement of emailing. Firms that are already making the most out of these two tools can advance to the next stage.
So, what steps do businesses need to take to switch over to the new solution?
Step 1. Develop a strategy.
Earn the support of the executive board by demonstrating the effectiveness of the platform. Use real numbers, charts, and examples of companies that have already succeeded with it. Work out the joint implementation plan together with marketing, sales, and customer service teams.
Step 2. Sort out customer data.
Classify your clients? data based on their location, company, interest in your product, etc. Create a content library and build a content strategy. Define the distinctive features that will help you separate the marketing-qualified leads from the sales-qualified leads.
Step 3. Start with a single goal.
The wide range of the platform?s tools will seem overwhelming in the beginning. So, start with setting just one objective and reaching it. You can always scale up in the future.
Step 4. Analyze and adjust as you go.
Keep track of the key metrics in all stages of the system?s implementation. Trace where the most promising leads come from, and which of the actions don?t have the proper response from the prospects. The above solution is flexible, and it?s easily tailored to each company?s needs.
AI Makes Salesforce a Winning Tool for Marketers
Marketing automation brings businesses a completely new way of running their marketing campaigns. It allows enterprises to capture, nurture, grade, and score leads, as well as to increase the number of qualified leads with the help of intelligent messaging. Automation is also a powerful tool for reporting and analyzing marketing metrics.