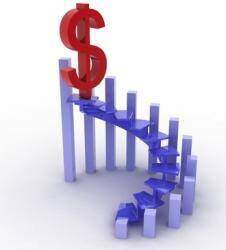 Ask just about any company why they are jumpstarting an analytics program and you'll undoubtedly hear phrases like "We need to reduce costs" or "We must find new customers" or even "We need to shorten our product time-to-market." And while these are all definitely sound reasons to initiate and nurture an analytics program, there are other rationales beyond "business value" for architecting and implementing an analytical infrastructure and applications.
A recent Financial Times article mentions how top global business schools are trying to get away from primacy of "Increasing Shareholder Value." Indeed, MBA students around the world are generally taught that increasing shareholder value is job number one, and they should do so by cutting costs wherever possible, expanding revenue streams, improving employee productivity and more.
For MBAs, the focus on short term shareholder value is mostly because it's uncomplicated. "If we can skip the discussions of corporate purpose by stipulating that corporations exist to create shareholder value, then it makes it easier to get down to the more technical details of how we get there," says Gerald Davis, management professor at University of Michigan.
Bill George, former CEO of Medtronic, has long counseled companies to look past shareholder value as the sole criterion of business success. Instead he says business leaders should consider additional stakeholders of customers, suppliers, employees, and communities when making decisions.
As a business analytics professional, it's often too easy for me to think about analytics in the business context (i.e. how they can reduce costs, increase profits, speed time-to-market, improve employee productivity etc.) In fact, the mission for analytics can easily cross over from the land of shareholder value to safeguarding and improving the well-being and long term sustainability of other stakeholders.
Examples include:
These are just some examples of the value of analytics beyond shareholder value creation, and there are hundreds more.
Business schools across the globe are revamping their MBA curriculum to focus on shareholder value to a lesser extent and more on sustainability and value for all stakeholders. Perhaps it's time to look at the worth analytics can bring through a broader and more significant lens of improving societal value, and not just shareholder profits.
(Analytics for bucks? / shutterstock)