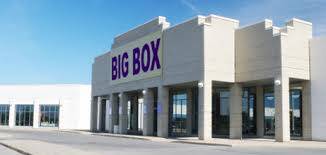 This is the second article of a two part series on the rise of multi-channel retailing and how traditional retailers can and are leveraging technology to maintain and/or increase market share.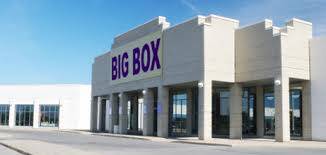 This is the second article of a two part series on the rise of multi-channel retailing and how traditional retailers can and are leveraging technology to maintain and/or increase market share.
The first article discussed the rise of ecommerce and looked at how traditional retailers, like Walmart, could leverage their existing investments in data warehousing tools, infrastructure, and distribution to secure their places in the retail markets of today and the future. Using existing strengths in distribution and production coordination, Walmart's continued investment in ecommerce — $2.5 billion in 2014 and $2.9 billion in 2013 — should continue to reap considerable rewards for the world's largest retailer, whose annual revenue reached nearly half a trillion dollars last year, or around as much as the entire countries of Belgium, Norway, or Sweden. Walmart.com's 5 million unique products were $10.4 billion — or around .2 percent of that total. To grow that number, Walmart, and other brick-and-mortar retailers looking to grow their multi-channel distribution efforts, must innovate, just as their competition is doing.
Amazon's highly publicized unveiling of their Prime Air project was seen as a warning shot across the bow of logistics giants UPS and FedEx, but Walmart would do well to pay attention too. As noted in part one of this two-part series on multichannel-retail, Walmart's dominance is as much because of their investment in distribution as it is because of their low cost of goods sold. Amazon has already built 56 distribution centers in North America, less than half of Walmart's 124, but considering Amazon doesn't do quite 8 percent of the sales Walmart does in the U.S — $44.5 billion to Walmart's $279.4 billion — consider the gauntlet thrown down. If Amazon can match Walmart's distribution network of 6,500 Walmart trucks, 7,000 drivers and 55,000 trailers with drones that are far less expensive to maintain and require no fossil fuels or operators, it could mean the death as we know it of Walmart and other traditional retailers.
Walmart knows this, and already is moving to optimize their existing network; in 2007 Walmart announced their adoption of SAP ERP, an enterprise resource planning tool that will help them connect and boost efficiency in their massive production, supply chain management, and analytics endeavors. In 2008, Oracle announced Walmart selected the comprehensive Oracle Business Intelligence suite for their data analysis needs, and to better utilize their Teradata data warehouse, which they upgraded in 2011. Walmart is even upgrading their workforce; they have a current job posting for a software engineer with experience requirements including NoSQL, Hadoop, Cassandra, and ElasticSearch. All signs point to Walmart's continued move to leverage Big Data and other disruptive technology to cement their position as the world's largest retailer. Expect some of the next moves to include continued investment in Site-to-Store shipping, which accounts for the delivery of 40 percent of Walmart.com sales, as of 2010. Other potential moves are a closely held secret, but recent technological developments could give Walmart the ability to further leverage its main advantage over Amazon and other ecommerce-only retailers — its 10,994 locations.
Qualcomm's new GIMBAL ad-hoc networking technology, which USA Today called a "game changer," uses the smartphone in your pocket to create and connect to a proximity based wireless network, allowing for easy interaction and exchange of information with nearby devices. Previously deployed at conferences and conventions to enhance the attendee experience, retailers could make use of the new Qualcomm technology to place rich content at the point of interaction, right on displays and shelves. Customers could browse reviews, see product specifications, warranty information, and more, blending the online shopping experience with a traditional one, and perhaps discouraging "showrooming," a trend where consumers view products in stores and then buy them online from a competing retailer, usually Amazon.
Retailers could also map customer interactions onto layouts of their stores, creating data, when laid over the store map, that would resemble a website browsing path analysis. Time spent nearest individual beacons would be an additional valuable data source, allowing the creation of what would look like a website heatmap, but instead of showing clicks, it would show what products or displays created the most customer engagement. If they wanted to get truly creepy, retailers could even blend these data sources with existing surveillance videos to match exact customers and their faces to individual product interests, allowing the development of full customer profiles when matched with purchase information either at the register or, as mobile payment technology becomes more prevalent, retailers could even use Qualcomm's new ad-hoc networking tool to place the point-of-sale directly at the shelf, via the customer's smartphone, not only creating an additional data point, but also potentially saving millions in labor costs.
Ultimately, leveraging this new technology in addition to Walmart's existing retail enterprise resource planning, supply chain management, and analytics systems would provide a truly integrated, data-driven end-to-end consumer goods manufacturing, distribution, and multi-channel retail experience— something that firms only operating in ecommerce couldn't match. Consumer interest data could be tied with sales and marketing to create a seamless customer experience that might tempt jaded online buyers to come back into the big-box stores. Deploying a predictive analytics tool would allow for better forecasting, and many business intelligence vendors provide pre-built integrations with popular ERPs, so manufacturing could be ramped up or down as this new customer data source grows and patterns emerge. It's a brave new world out there for retailers; only those who are both capable and willing to adapt and innovate will survive.
–
This is the second article in a two-part series on the rise of multi-channel retail and how brands are utilizing disruptive technology to ensure continued marketplace relevance. See part one here.