Overview Of Website Testing
Big data is changing the nature of the World Wide Web in countless ways. There are many articles documenting the changes that big data has brought to the Internet of Things, but the impacts on the traditional Internet are arguably even more numerous.
However, big data is only useful if you know how to utilize it. There are a lot of tools that claim to be predicated on big data, but either use it ineffectively or mispresent the technology altogether.
Do you want a website that works efficiently by showcasing its smoothness to work on any platform and browser? In this post, we will explore all about website testing and which big data tool is best for website testing.
These days, every business wants to take advantage of new big data and machine learning resources and place themselves on the internet to increase their customer base from all over the world and sell more of their products. In order for this to work, a strong marketing strategy that is built around their unique products is very important. New predictive analytics and data technology tools play a role in this.
This has helped them increase the exposure they need to prosper. One idea to consider is creating a strong website which emphasizes the details about the company and also offers a range of products and services which the company wishes to sell online. Also, a superior website always attracts customers from all over the world which directly increases sales and increases company sales. This way, even a small startup can generate a lot of traffic and turn visitors into clients.
So, we have understood the basic requirement to grow which is building a strong website with big data.
Why Website Performance Should Be Strong?
Website efficiency is the most important part. This is because users have been using a different platform to open a website. In an era where customers prioritize getting things fast, the users would want websites that open and work smoothly within seconds and run efficiently. They would want to buy products with a single click, so they can spend their time on their work.
What happens here is that if the website does not work for any reason, the user might try to reload the website once or twice. If is still doesn't work and the error seems to be persistent, the users will probably never visit the site again, as they would form a doubt about the company thinking that if the website is not performing well, then the company must not be committed to quality.
To overcome this issue, we recommend that our users test their website carefully to see whether it is efficiently working on various platforms and websites. This way they shall not lose any potential customer.
What Is Big Data Website Testing?
Cross-browser testing, which is also known as website testing, is the process of testing the website and giving results by acknowledging various errors. The goal is to identify problems the website faces on any particular browser or platform. A website needs to be checked completely from end-to-end before it is live for the users to start using it. To understand the process and how big data plays a role, the website would want to go through certain tests which are as follows: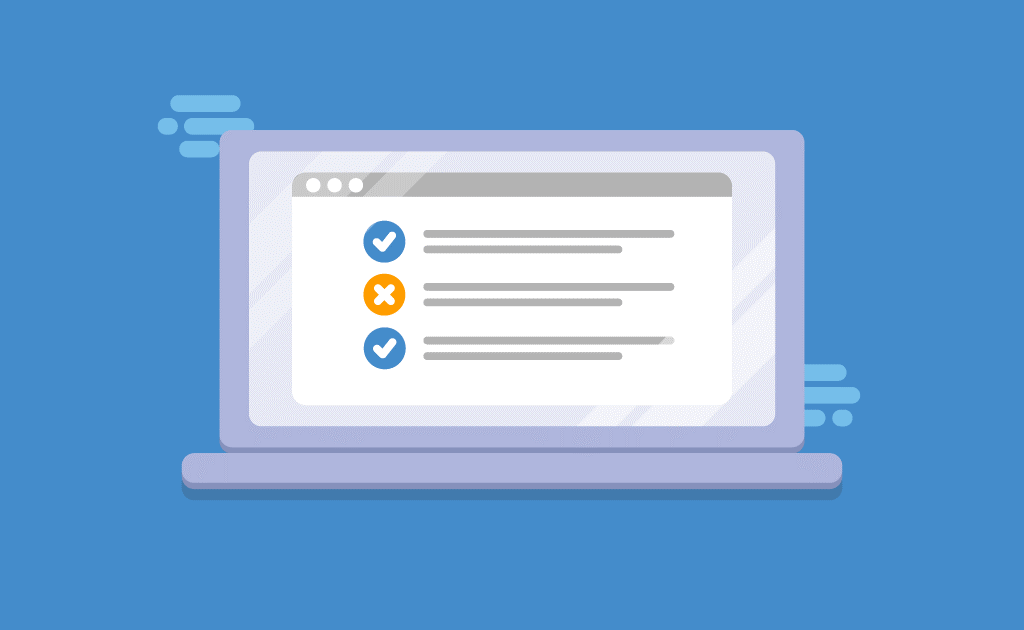 Types of Website Testing
• Compatibility Test
The compatibility test is performed to check whether your website is compatible with every browser and platform. Machine learning technology can monitor browser changes and ensure the website is functional with them.
• Usability Test
This test is performed to identify the areas which are responsible for losing viewers. This is another area where predictive analytics plays a role. MIT has a great article on the importance of big data on improving the user experience. This is one of the functions that they alluded to.
• Cookie Test
Cookies are small files that are used by websites to remember active user sessions. This is important before launching any website. Big data silos are essential with using cookies, because of the amount of data cookies produce.
• Software Test
Software tests are performed to check the performance of the software.
• Performance Testing
Performance Testing is conducted to verify the server response time to a particular command or commands and throughput under various load conditions.
• Pressure Test
A test to check whether the website runs effectively even when there is heavy traffic at one particular time is known as a pressure test.
• Security Test
A security test is carried out to understand that the website built has strong malware and will not allow any hacker to hack the server. This helps with securing various details and data.
These tests are a bit of a task to run but once the website has gone through this entire test, it gives its best performance. Now, many applications are designed to perform a single test at a time, but it becomes a tedious process to test the entire website. These applications are also very expensive, despite their lack of convenience and poor feasibility.
But don't worry; we have worked out to get a solution to this problem! Below we have mentioned how one can easily get their website test done:
Which application can help you to carry out the above tests and much more in a single click and how can you thus improve the overall appearance of your website?
Well, we have one simple solution for you of using a tool; you can easily in one click carry on the test of your website. The tool is Comparium which allows its users to check the efficiency of the website by just one click.
Which Tool Can be Used For Testing Website?
Comparium is a trustworthy and popular automated web testing tool in today's market. The best thing about this big data tool is that it works well with all platforms such as Windows 10, 7, Mac OS X Mojave, High Sierra, Linux, or any other operating system. It has also proven to works well with different web browsers like Chrome, Microsoft Edge, Safari for windows and its versions.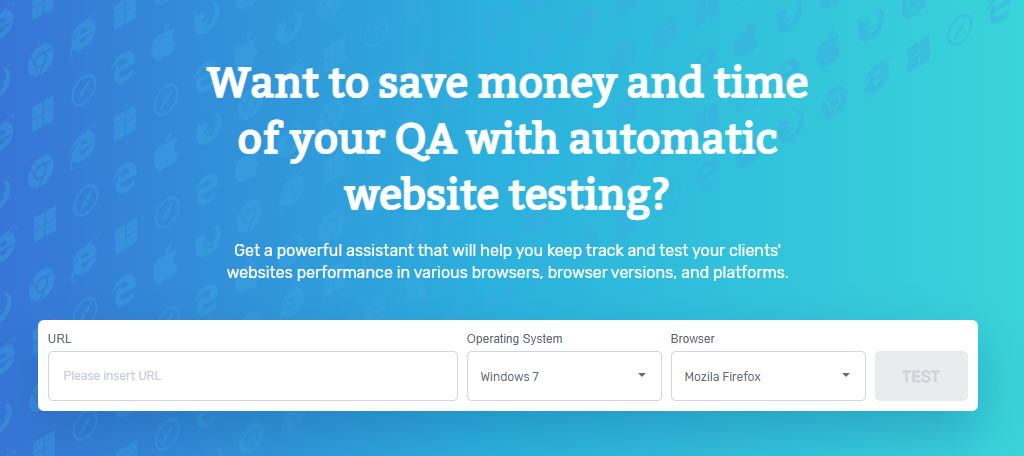 By using Comparium, the users can test check the performance of their website quickly and easily. To accomplish this process, the user needs to copy the URL of their website and paste it on the Comparium Tool and click the "test" option. The tools will start the process and run even without the internet and share the error message along with a screenshot on users' email. With this, you will get quick results when you check your website on this tool. So, this tool is time-saving and cost-effective.
Therefore, with the help of the error screenshots sent by Comparium, one can easily fix website error.
On top of that, the Comparium is free and easy to use as it allows its users to use the tool without any subscription and will allow multiple checks of various websites.
In a nutshell, you should choose Comparium tool if you want to check the performance of your website. You will get great results.
Big Data is Crucial to Website Performance and Optimization
Big data is changing the face of the Internet. Companies need to use it to ensure that sites work seamlessly. A growing number of tools like Comparium use big data to measure performance across countless metrics.