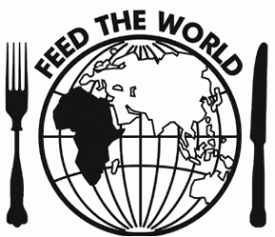 It's no secret that the world's population is growing.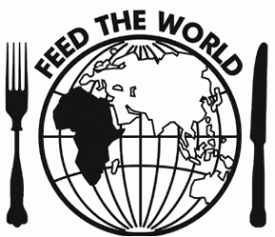 It's no secret that the world's population is growing. In fact, by 2050 the world's total population is expected to reach the 9 billion mark, and according to the United Nations' Food and Agriculture Organization, food production needs to increase by 60 percent by 2050 in order to keep up with population growth. Of course, increasing crop production is easier said than done, especially as farmers deal with climate change and its effects on the amount of rainfall, wind and heat each year. Weather has always been unpredictable and one of the biggest risks for farmers, of course, but the increased volatility of extreme weather has made farmers' jobs even more difficult.
The agricultural industry isn't facing these challenges sitting down, however, and more and more farmers are relying on technology to help them do their jobs and combat the challenges they face. One way they are doing this is by using technologies like Hadoop to take advantage of big data.
Big Data and the Weather
One company is using big data to take the volatility of the weather head on. Climate Corp. takes data on every field of the United States including what crops were grown each year, the ultimate crop yield and the water capacity of the soil to create probabilities of certain weather events. How much data does this include? Climate Corp. analyzes 200TB of historical data—60 years worth—and completes monthly simulations and daily forecasts for every farmer that the company insures.
The data Climate Corp. analyzes not only helps the company create customized insurance policies for farmers depending on the specific situations of their fields but can also help farmers to determine how much nitrogen to add to the soil or which day will be the best to harvest in order to get the highest yield.
Increasing Production
Combating the weather won't meet the growing population's needs on its own, so the company John Deere is also stepping into the big data arena to help farmers increase their productivity and ultimate crop production. John Deere has started putting sensors on its equipment, so the equipment can communicate with the farmers and work together to decrease equipment downtime and save on fuel costs. The system also uses historical and real-time data on things like the weather and soil conditions that is all presented in a single platform that can be read on an iPad or iPhone. The data can help farmers determine everything from which crops to plant where and when, down to where to send the machines each day.
The sensors are also designed to help farmers stay on top of any maintenance issues that may arise with the equipment. The system makes proactive diagnostics on potential service needs, such as changing a filter or servicing a part, so that the machines can be productive as possible.
Ultimately, all of these tools are meant to improve crop production.
Reducing Pollution
Pollution is another important concern for the agricultural industry, and big data can help farmers address this issue as well. Samples from crops can provide a snapshot of how much nitrogen the crops are using, so farmers can become more accurate in the amount of nitrogen they add to the soil in order to prevent runoff. Detailed maps of damage created by pests can help farmers be more accurate in applying pest controls, and detailed data about soil moisture can increase soil irrigation. Better data can also help make better decisions of where to place buffers that can capture runoff before it gets to our water sources.
With big data technology by their side, farmers are ready to face the challenges of feeding a growing population in a volatile environment. Perhaps in some ways, big data can help save the world.