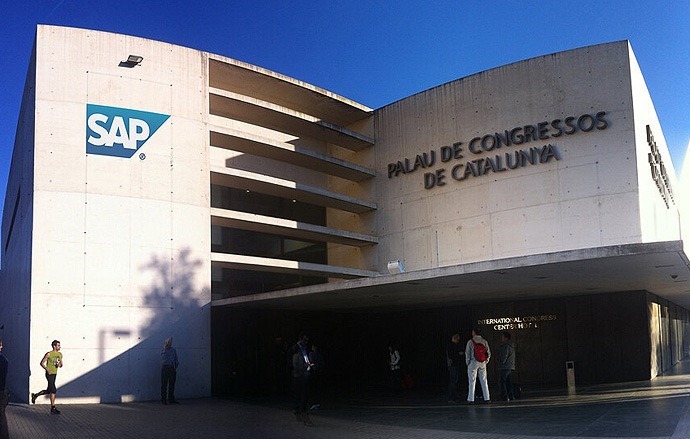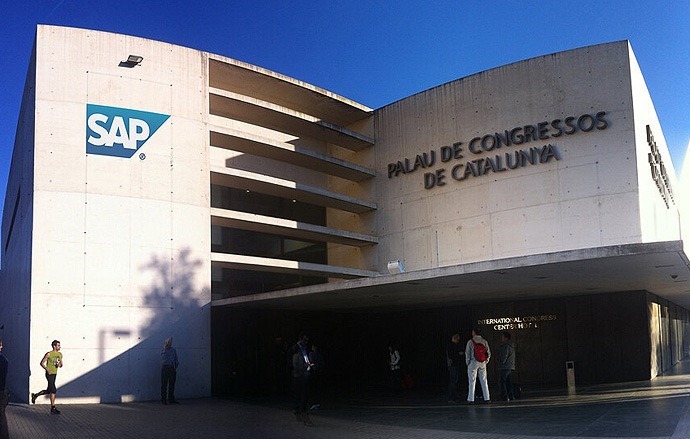 I attended the Gartner Business Intelligence and Analytics Summit last week in Barcelona. As usual, it was a great conference, and it was great to catch up with analysts, colleagues, customers, and competitors. The first morning included a Gartner keynote by James Richardson, Ian Bertram, and Ted Friedman, and a vendor panel.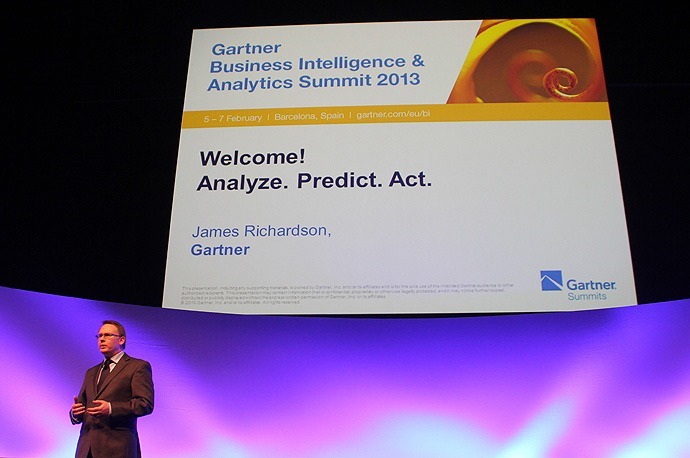 Analytics Moves To The Core
BI and Analytics is again the number one technology priority for CIOs in 2013, and the rising importance of information changing the philosophy behind enterprise information infrastructures. Today, these are generally application-focused, with analytics added on top as an afterthought. However, organizations are increasingly realizing that information is core to competitive advantage, and hence that the analytics infrastructure is actually the core of the system. As one speaker put it, "Applications come and go; information is permanent." We should no longer think of applications "owning" data stores – instead, they should be seen side-by-side, as peers.
This means new opportunities, big changes to information architectures, and new challenges for analytics teams.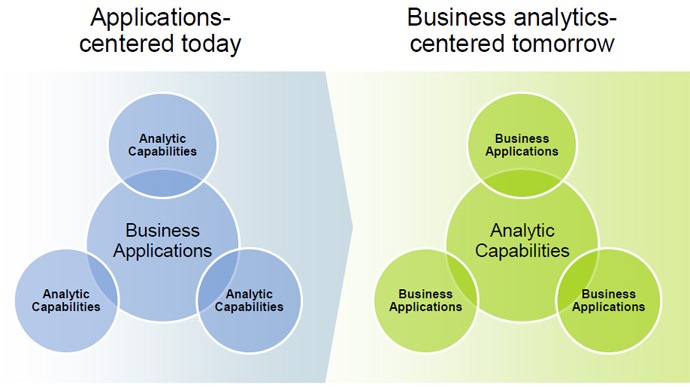 Be Proactive: More Difficult, But More Value
The theme of the conference was "Analyze. Predict. Act", and attendees were exhorted to use information more proactively. "Today, organizations mostly use BI to describe things. Reports go unread and unused. It isn't action-oriented enough. You must put information to work." Gartner encouraged organizations to gain value from higher levels of analytic maturity, moving from information and hindsight to optimization and foresight:
Descriptive analytics – what happened?
Diagnostic analytics – why did it happen?
Predictive analytics – what will happen?
Prescriptive analytics – how can we make it happen?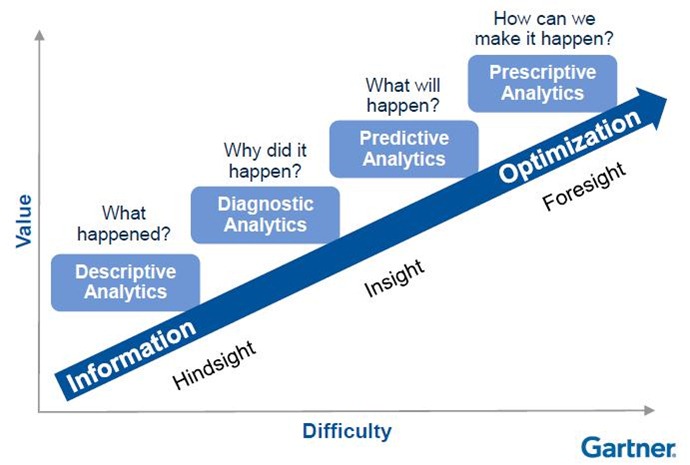 Today, most organizations are stuck at lower-value descriptive analytics: for example, Gartner's research shows only 13% of companies make extensive use of predictive capabilities. But more sophisticated analysis can bring great business value: "What would you prefer – a report that shows clients you lost, or a model that shows who is about to churn and how to keep them?" Gartner says three-quarters of companies plan to add more sophisticated predictive and predictive analytics in the future.
In order to create actionable information, we need to add "context," and that requires breaking down analytics silos to get a broad view across the organization. Gartner recommends organizations adopt an "information capabilities framework":
An information infrastructure which is able to support different categories of "use cases" – such as online transaction processing applications, analytical applications and other hybrid forms of applications and workflows – using a core set of technologies and interfaces which can be shared across those use cases.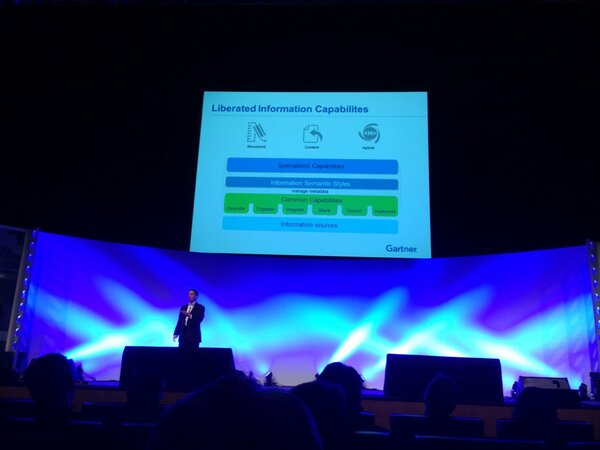 Source: Thorsten Sommer.
Are Your Analytics Projects Failing?
During the panel session vendors were asked to estimate the failure rate of analytic projects. They generally agreed that more than 70% failed to meet expectations – but since most organizations don't put in place explicit success criteria, it is hard to assess what this means. In addition, failure rates probably vary between different levels of maturity – with simple descriptive analytics being relatively successful.
Returning Gartner Analyst Frank Buytendijk had a sunnier, more pragmatic take on the situation: "Failure rate in analytics? I'd say 0%. There is always the benefit of having found another way something doesn't work!"
Factors that are challenging existing ways of doing things included big data, mobile, the lack of skills, the convergence of analytics and operations, and the digital consumers of the future: "you now get a tech downgrade when you go to work."
Conclusion
The key themes:
Be experimental and change ready – be proactive: analytics are changing fast, so you will have to
Rethink your information – information is not just a byproduct, it's an asset
Broaden analytical architectures – it's about much more than traditional structured transaction data
Market analytics internally – communication is key