Data analytics technology is becoming more important for marketing than ever before. Companies are projected to spend over $27 billion on marketing analytics by 2031. One of the many ways that marketers are leveraging data analytics is SEO.
Data-driven SEO can be very beneficial for any company trying to boost organic search traffic to their product pages. Marketers can boost their ROI significantly by leveraging data analytics strategically to boost their rankings.
Ways Marketers Can Utilize Data Analytics to Improve the SEO of their Product Pages
Brands around the world are projected to spend over $122 billion on SEO by 2028. As the market for SEO grows, they will rely more heavily on data analytics to boost rankings.
Product pages are the most crucial pages for any website trying to drive sales. A product page is where your service or product is presented with its specification and where the customer can buy it.
A data-driven strategy to improve SEO can maximize conversion rates of your product pages, but your product pages should be similar to the rest of the website, since pages affect each other.
Search engines check the whole website, so the SEO process for product pages is not easy. This article provides the most effective tips for using data analytics to improve the SEO of these pages.
1. Identify the Best Keywords
The foundation of each SEO optimization is keyword research. Therefore, it is best to focus not only on short keywords but also on long and specific ones, as a customer indicating the exact keyword already knows what to buy, and such searches will have the highest conversion rates. So, SEO optimization tools will provide you with keyword suggestions to use on the product page, so remember to use the last ones from the list.
Data analytics technology has made keyword research more effective than ever. A number of tools like Ahrefs and SEMRush use data analytics algorithms to aggregate information on monthly search volume, competition, average CPC and other data on relevant keywords.
2. Identify the best converting structure of product description pages with website analytics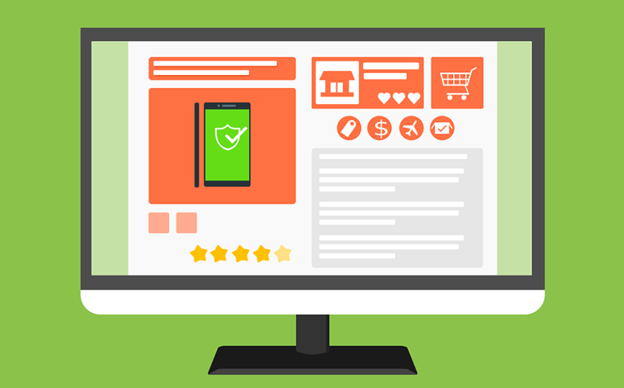 Even though not all customers shop on the most popular e-commerce platforms like eBay or Amazon, all are familiar with and get used to the structure of the product presentation. It is better not to try to invent something new; a good solution is to use this knowledge to satisfy customers' expectations and simplify their experience on your website. You should place the product picture on the left; its name, price, and short specification are on the right. Do not forget about shipping and warranty information and authentic reviews. If customers do not buy on your page, make it more traditional; otherwise, your SEO score will go down.
You can use website analytics tools like Google Analytics and Crazy Egg to determine which page structures convert best. This data-driven approach will help you boost your conversions. You can also use data analytics to conduct tests to see how search engine rankings change.
3. Analytics can also help optimize meta titles and meta descriptions
Metatitle and metadescription are the previews of your website with the product page in the search results. It would help if you found a unique and logical way for your product presentation within 60 characters without abbreviations. Your metatitle should keep attention among other similar products. And if a metatitle is the first eye-catching factor, the second is the short description afterward. A metadescription should explain the best values of your product within 160 characters and contain the keywords as well. It is better to write a unique metadescription with relevant information for each website page, including the product page. If your aim is top five Google ranking, it is strongly recommended to follow regularly updated Google recommendations.
You can use data mining and data analytics tools to see how other websites structured their meta titles and meta descriptions and identify correlations between their structures and SEO rankings. RakkoTools and BuzzStream are great meta description extraction tools that use sophisticated data analytics algorithms.
4. Optimize photos and videos of the product
Adding media files to the product description always increases customer involvement and makes them stay longer on your website. Your website will be ranked higher and correspondingly as the most interesting. You should add high-quality images and videos on the product page from different views. It is essential to insert only original content, as search engines ban all plagiarism, and the website will be black-listed. You may also use bought stock photos, but such content attracts less attention. All downloaded files should be checked by technical SEO for their performance.
Again, it is a good idea to use Google Analytics or other data analytics tools to assess the impact different elements have on SEO rankings.
5. Check website errors
All types of website errors are killing your SEO rank. However, several ones should be resolved immediately:
Broken links – Search Engine Bots visit all links to collect data,
Non-availability of TLS certificate – only HTTPS sites are considered secure connections and prioritized by most search engines.
Duplicated content – a lousy content plan confuses the search engine's algorithms.
Backlinks – low-quality links are considered as spam and negatively affect your rank.
Website error codes (404, 500, 403,503) lead to losing organic traffic.
Data analytics and AI analysis tools make it easier to identify these errors. For owners of large websites or many websites, a manual search of errors requires significant time, so website error checkers are a good help. In addition, such tools will provide you with a detailed competitive analysis and technical audit, which will be valuable information for attracting new customers.
6. Write clear calls to action
This is one of the most important benefits of using Google Analytics and other data analytics tools is that they can help you optimize your calls to action. You can use analytics tools to split-test different messages to get the best results.
It is crucial to guide your customer in a way that you want him to act on your website. The clearer and more visible calls to action, including "buy now," the more actual purchases will be performed. You can add CTAs not only on product pages but also on a landing page or any other place that describes or mentions your product. Based on your target auditory, you can include additional CTAs (not only selling your product but also inviting customers into closed auditory). With CTAs, you help customers make final decisions or define the purpose of visiting the website. You can also with CTAs communicate with your customer by asking them to provide reviews, complaints, and questions about your product.
Why it is essential to optimize websites with data analytics
Data analytics technology has had a huge impact on the state of modern website marketing. A growing number of brands are using data analytics to improve their SEO.
The online market is very demanding and challenging. Every day many competitive products appear. To be visible to customers, you need to be better and play under the search engine rules. SEO is a must for all websites, and as the product page is the website's main page, the first step of optimization. You need to attract as many customers as possible using all appropriate tools, and SEO is one of them.
You need to audit your website on a regular basis. You will see visitors' current activities, problem zones, and why your website does not convert into customers. Also, competitor analysis will help find the best working practice. SEO report is a guide on how to improve your website. This report is a long-term commitment to how to develop your website most effectively.
Data Analytics is the Future of SEO for Online Stores
Online stores can't afford to overlook the importance of using data analytics to boost their SEO. The more time you spend with your website; the more profit you will have at the end. Your product page should contain the best information about your product in a user-friendly way. The customer should clearly understand where to go to find more information, where to see other reviews, and where to buy. To improve all these parameters, go through the tips for quick analysis; for a more detailed one on the Internet, there are numerous SEO tools, free or paid.