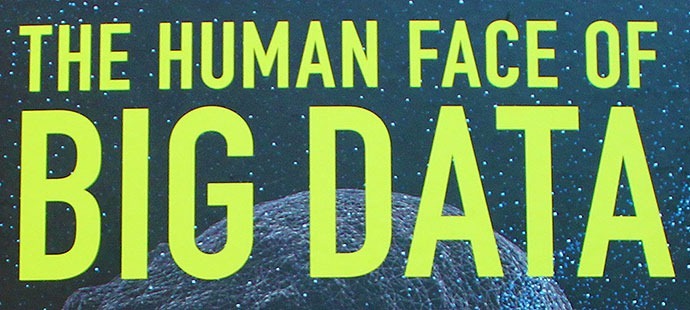 SAPPHIRE NOW in Orlando was packed with examples of how Big Data affects all our lives.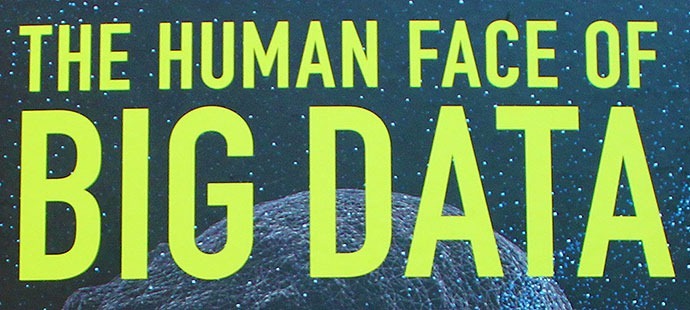 SAPPHIRE NOW in Orlando was packed with examples of how Big Data affects all our lives.
SAP Executive Steve Lucas was the host of an Intel-sponsored Big Data special interest group meeting at the conference. He kicked off the session by explaining that he considers himself to be an example of the human face of new data technologies. As a type 1 Diabetic, he wears a device that measures his blood sugar once a second, and communicates it to a hand-held device that he uses to constantly monitor his diet and take control of his health:
"For a diabetic, you literally are the living embodiment of data because you spend most of your spare time during your day checking and monitoring your blood sugar number."
Rick Smolen, a former Time Life journalist and photographer, spoke at the event and during a panel the next day.
After working on various projects including the very successful "Day in the Life" series of books, Rick's most recent book (and accompanying interactive iPad application) is called The Human Face of Big Data, and it's full of compelling stories of how new data technologies are making a difference.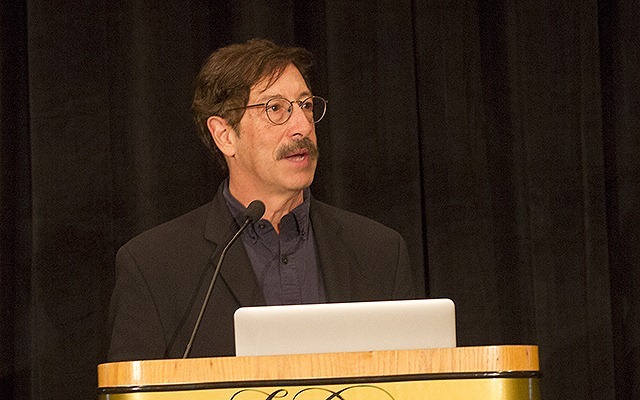 Rick explained that Marissa Meyer, now CEO of Yahoo, helped draw him to the project when she described technology as "helping the planet develop a nervous system." In other words, by aggregating all of the sensors, searches and transactions in the world, it gives us a sense of what's happening in the planet in real time.
In his forward to the book, Rick says:
"On the following pages, as you meet the men, women, and children whose lives are being transformed by this data revolution, I suspect you will come to the same conclusion that I have: Big Data may well turn out to be the most powerful tool set the human race has ever had to address the widespread challenges facing our species and our planet"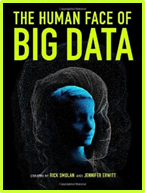 Rick believes that big data will change our lives – and not just in the business world. "Healthcare is at the top of the list" he explained. Today, as drug companies do clinical trials, they may find that it can help 99% of patients, but harm a small percentage, so could never get approved by the FDA. But the price of genome decoding is plummeting, holding out the promise of personalized medicine, prescriptions based on what is effective for your particular DNA. "Today, the cures exist, but they are sitting on the shelves" said Rick "today, antibiotics is one size fits all. The whole work is going to change thanks to medicine designed to treat the individual."
Sensors will also result in new opportunities. "For example, 14 seconds before the recent massive earthquake in Japan, every bullet train and every factory came to a halt" said Rick. "Because the country had prepared a hardwired sensor system to detect the wave that comes before the violent one". That required a huge upfront capital investment. In silicon valley, a group of researchers realized that every modern laptop has sensors to protect their hard drives: if you drop the computer, it lifts the head off the platter to try to save the spinning disk. So they created the Quake Catcher Network, that allows crowd-sourced earthquake detection around the world. You download the free software to your computer and let it run in the background (it can be your default screensaver, for example). Then the software aggregates all the data and if one person's laptop sensor is set off by, for example, a heavy truck going by, nothing happens, but if all the sensors in a 30 mile radius go off, then it's an earthquake…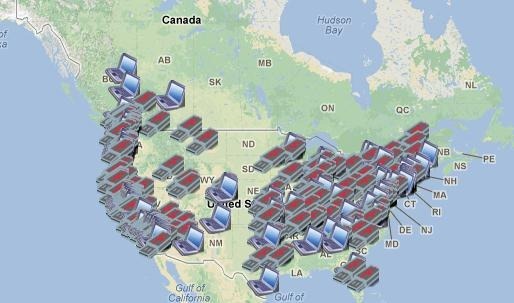 Sensors are also behind a new "magic carpet": "My mother is 90 years old, and my father passed away six years ago. Six months ago, my mother fell, and then she fell another time, and the third time, nobody found her for five hours. We asked her to move in with us, but she didn't want to. We hired people to live with her in shifts, and she hated it. Now GE and Intel are introducing products aimed at aging at home, and one of the prototypes is a carpet filled with sensors. Over time, it creates a baseline knowledge of 'normal behavior' – she walks on the carpet at 9:30 am, and here's her gait – over time it can predict muscle weakness, and changes to normal patterns and tweet me to "call mom!"
Rick believes one of the biggest opportunities is making better use of previously ignored "dark data". "For years, meteorologists have had to filter out 'bioclutter' from Doppler radar weather systems – the "noise" generated by flocks of birds or bats. But when bird researchers realized they had 15 years of invaluable data on migration patterns they were delighted!"
But Rick also cautioned that there will be new challenges. For example, today, data is typically owned by governments and businesses, not individuals, and there needs to be more thinking about how to make sure that powerful data is not misused.
For more fantastic examples and stories about Big Data is affecting people's lives, visit http://bigdata.saphana.com/