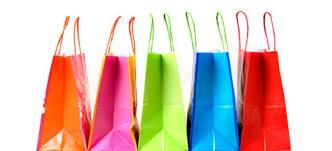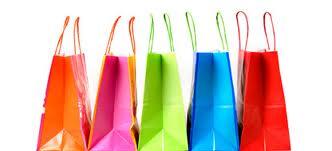 Retail as we know it is dying. The Internet is the method; ecommerce websites like Amazon, Alibaba, and others who operate with extremely low margins and better customer data are the culprits.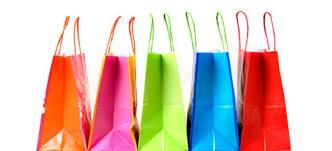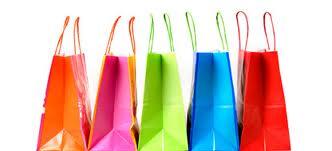 Retail as we know it is dying. The Internet is the method; ecommerce websites like Amazon, Alibaba, and others who operate with extremely low margins and better customer data are the culprits.
Web retailers also have access to better, more in-depth, quantifiable customer data than do more traditional retailers; innovative web data visualization tools can follow mouse movements, scrolling activity, clicks, and traffic sources, allowing ecommerce sites to better spend their ad dollars and design their websites to encourage conversions. Web retailers can also deploy tracking cookies and encourage social logins to register to use their sites' shopping carts, giving them access to in-depth customer data and information on their likes and dislikes that traditional retailers usually rely on paid market research to capture. Also, it's much easier to do an A/B test with a web display than it is to do so with a physical one, especially when you've got 10,994 storefronts — like Walmart.
Web retailers' skill at targeting customers and disruptive business model resulted in an estimated $71.2 billion in sales for Q1 2014, an increase of 2.4 percent over the previous year. Some argue that since traditional retail still makes up the lion's share of total U.S. retail sales — ecommerce only made up 6.2 percent of the $1.14 trillion total U.S. retail sales in Q1 2014 — traditional retailers have nothing to worry about. However, if we look back just a decade, we see that in Q1 2004, ecommerce sales were only at $16 billion — less than 2 percent of U.S. retail sales. Since that time, total ecommerce sales have shown steady, year-over-year growth; even after a hiccup in 2008, ecommerce sales have increased by over 300 percent in the last decade. Traditional retailers would be foolish to not make the move into ecommerce and become multi-channel retailers.
Chart Data from Census.gov
Multi-channel retailing traditionally resembled Sears, J.C. Penney, and other retail operations that utilized catalog-driven mail order and phone sales alongside traditional bricks-and-mortar stores. While the catalog and mail-order businesses aren't dead, ecommerce and bricks-and-mortar retail are the new multi-channel retail model. Some savvy retailers have already begun to move heavily into ecommerce, as backed by numbers from the Wall Street Journal. Staples until just recently was the second largest U.S. online retailer, being knocked to #3 by Apple in Q1 2014. Walmart invested nearly $2.5 billion in capital expenditures for ecommerce in 2014 alone. In the Walmart 2014 Annual Report, currently available on Walmart.com, CFO Charles Holley said "we expect Global eCommerce gross merchandise value, which includes digital sales of Walmart goods and third-party sales through our sites, to exceed $13 billion." That number could potentially knock Staples out of its third place spot on the list of online retailers with the largest sales; according to the Wall Street Journal, Staples ecommerce operations generated $10.4 billion in revenue in 2013. That same WSJ report has Walmart listed at $10 billion in ecommerce sales for the same period.
Walmart has several strategies to grow their ecommerce operation. Their distribution system is already the model upon which others are built — including Amazon's. They have already been leveraging their supply chain management system, built on collaborative, vendor-managed inventory, to secure their place as the largest retailer in the world. Sure, the "low, low prices" that Walmart advertises are partially because of foreign production facilities churning out low-cost product, but Walmart's real genius was its network of distribution. Walmart operates 158 distribution hubs, which send and receive shipments carried by 6,500 Walmart trucks driven by over 7,000 people pulling 55,000 Walmart trailers. No Walmart store in the United States is more than 124 miles, one-way, from a Walmart distribution center. By employing a unified enterprise resource planning system, Walmart can give data on sales directly to manufacturers, who can plan their production accordingly, maximizing efficiency. Walmart is already making moves that leverage this infrastructure for the growth of its multi-channel retailing efforts. Other retailers, while they might not have Walmart's size or distribution network, can take advantage of these disruptive business technologies to carve out their own multi-channel and ecommerce niche.
This article is part one of a two part series. Please check back next week for part two.