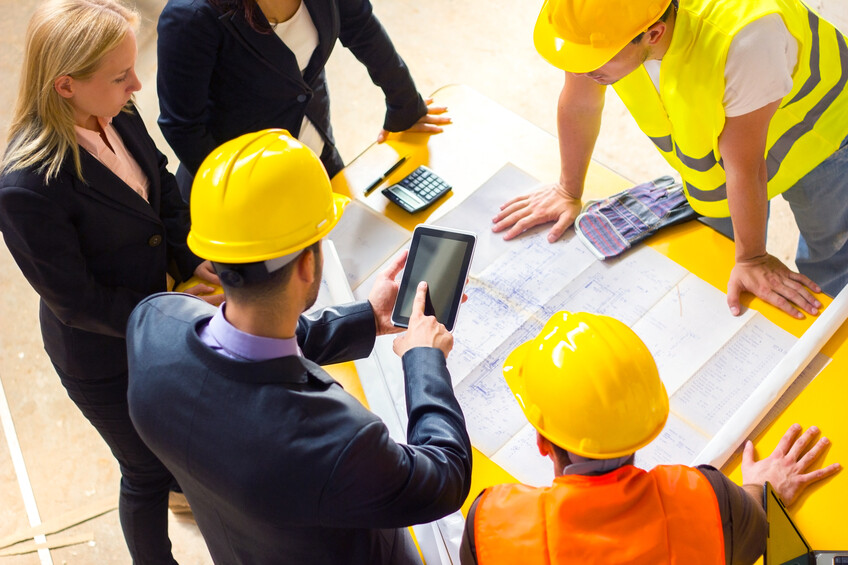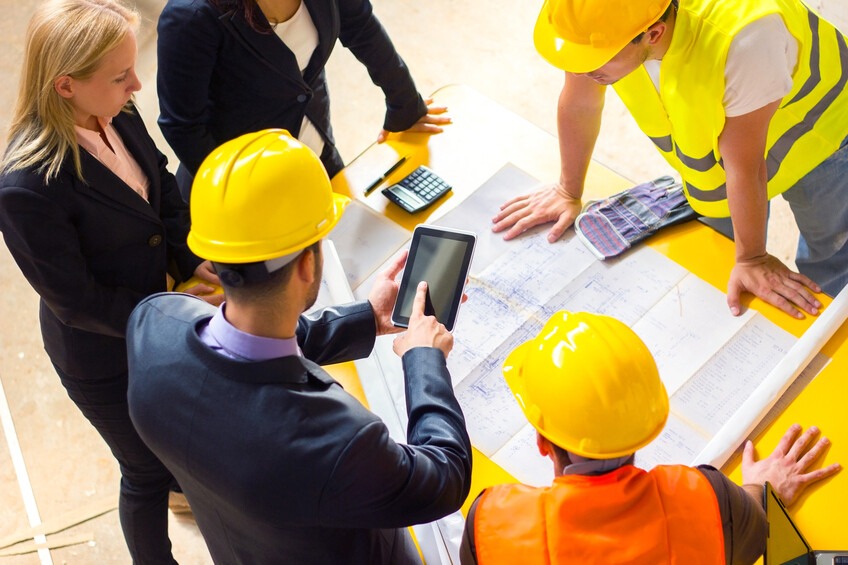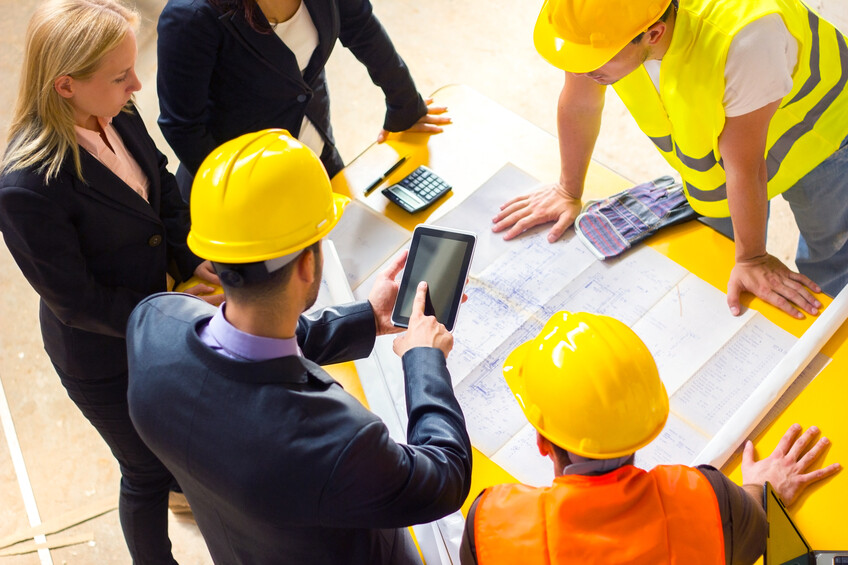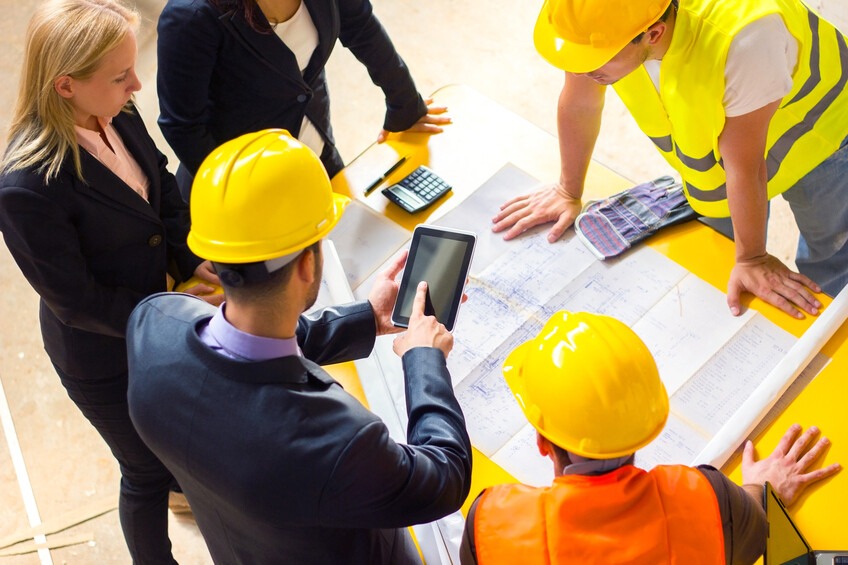 The strategy of vertical segmentation continues to play a key role in the geospatial arena. Often referred to as "verticalization," the vertical approach enables GIS users and solutions providers to focus on specific markets and applications. By leveraging geospatial technologies and software to create specialized solutions, developers can optimize fit to task and help users achieve high levels of value and productivity. The vertical approach also provides opportunities to develop new business and clients in applications where spatial information can improve decision processes and efficiency.
We can illustrate the vertical approach by looking at how utility companies use geospatial information. Utilities need specialized solutions to gather, analyze and share position and attribute data while meeting required levels of precision and detail. For example, electric and water utilities use GIS to locate and manage assets. In times of service outages, they can combine the GIS data with customer reports to pinpoint the location and cause of the trouble. These applications seem similar, but marked differences exist in the workflows and data. Electric crews can use meter-level data to locate poles, but water technicians may need centimeter precision to find valves in flooded streets. Creating solutions for the two segments involves leveraging the similarities while providing tools tailored to the different needs.
Although verticalization opens the door to using spatial information in a broad range of industries and disciplines, meeting a large number of specialized needs can tax the capabilities of manufacturers and software houses. This issue can be solved by using tools that enable users, service providers, and independent developers to create new vertical solutions.
Blending Workflows with Technology
Customized geospatial solutions typically blend positioning technologies with software to produce highly tailored and streamlined workflows. Solutions may also involve additional sensors, inputs from external databases and communications to rapidly share information. In addition, various applications require different levels of positioning precision and accuracy. Forestry and wetlands users can work with the precision of a few meters, while utilities, cadasters and asset managers benefit from precision at sub-meter or better.
Many vertical developers offer applications running on popular devices such as Android or iOS smartphones. However, accuracy requirements often exceed the capability of off-the-shelf positioning tools, especially consumer devices. While a smartphone provides a convenient platform, its positioning capabilities are limited. Even dedicated personal GPS navigators can deliver accuracy only down to one to three meters.
To achieve higher levels of precision and accuracy while ensuring reliable performance, developers must turn to specialized positioning hardware or configurations. This may include high-precision real-time GNSS or optical measurement. These technologies work well, but few organizations have the expertise to build and integrate both the hardware and software components.
This situation presents an opportunity to providers with the domain knowledge to bring a solution to the market. These providers don't want to create positioning technologies. Rather, they want to embrace the technologies and use them as the basis for new solutions in their areas of expertise. To support this, geospatial solution providers will offer tools and guidance to third parties looking to incorporate positioning and data transfer into their vertical market applications.
Tools for third-party developers include software development kits (SDK) and application programming interfaces (API) that enable developers to integrate positioning technologies into their systems and applications. One example is Trimble's cross-platform GNSS Direct API. It enables developers to embed the control and configuration of newer GNSS receivers to produce positioning with up to decimeter precision. Developers who need even higher precision can use tools such as the Trimble Precision SDK, which provides interfaces to survey-grade GNSS receivers and optical total stations.
With the API handling interaction with the GNSS receiver to produce positions of needed accuracy and coordinate systems, applications developers can focus on workflows or specialized needs. For example, Esri has integrated the GNSS Direct API into their Collector application, which runs on multiple platforms and operating systems.
Flexible and Rapid Development
The partnering approach provides three important benefits for applications developers. First, it enables developers to leverage advanced technologies in their solutions without the need to master the systems and processes used to produce accurate positioning. Developers use the API to manage the sensors to provide positions at required levels of accuracy and confidence. Second, as instrument manufacturers implement new sensors and functionalities, they also update SDKs and APIs to enable third-party developers to quickly access the new capabilities.
The third benefit for developers comes from reduced time to market. Because the APIs and SDKs are often used as part of a manufacturer's own products, they undergo rigorous testing and documentation. As a result, third-party developers enjoy reduced workloads in development and testing of the positioning component of their solutions.
Customized solutions are an effective way for developers to grow their businesses. The partner approach of tools and support is opening doors for an expanding variety of applications. Innovative developers can benefit from leveraging positioning technologies as a foundation for GIS data acquisition and workflows. The efforts to customize and extend the function of a solution will pay off by enabling solutions providers to address new niches and customer segments.