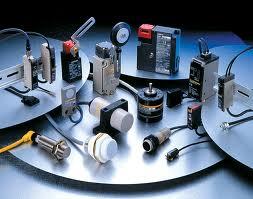 The Internet of Things, Industrial Internet, Internet of Everything, no matter how you name it, the upcoming connected world will change everything and create massive amounts of sensor data.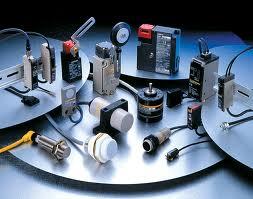 The Internet of Things, Industrial Internet, Internet of Everything, no matter how you name it, the upcoming connected world will change everything and create massive amounts of sensor data. According to
Cisco
, it is going to be a $ 19 trillion market within the coming years. This includes a projected $ 2.9 trillion for manufacturing, or the Industrial Internet as dubbed by GE. Cisco already started on the Internet of Things back in 2008, probably far ahead of many other companies.
For manufacturers, the Internet of Things (IoT) will mean using sensor data to optimize manufacturing processes and improving products. According to Stefan Groschupf, CEO of Big Data Startup Datameer, manufacturers need to "investigate and implement Big Data solutions to optimize processes, pull away from their competitors and ultimately save massive amounts of time and money."
However, a 2013 survey by the American Society for Quality (ASQ) showed that currently only 13% of the manufacturers surveyed have made (parts of) their factories smart. Those organisations that did implement sensors, 82% said to have experienced increased efficiency, 49% noticed fewer product defects and 45% experienced higher customer satisfaction. Another survey by ARM Holdings among 779 business leaders, showed that 23% believe that the IoT will change their business or strategy. In addition, 30% believe that the IoT will unlock new products and services from existing products and services. So, although the results are significant, still very few organisations making their organisation smart, but that is probably just a matter of time. The ARM survey also revealed that 95% believe their company will be using IoT in three years.
So, the connected world, the Internet of Things, is becoming a very real phenomenon and some technology companies are trying to take the lead. The latest example is of course Google with its billion-dollar acquisition of Nest, the startup that produces intelligent thermostats capable of understanding and analysing users' behaviour by analysing light levels, activity, humidity and temperature among other things. Also Google's self-driving, connected, car gives us an idea where we are heading. Or what about Apple's new iBeacon technology that could significantly change our shopping experience?
Sensors are not only for manufacturers of technology giants. Sensors can also provide valuable information for cities and create new innovative services. The Spanish city Santander for example has buried 12.000 sensors under the asphalt, affixed to street lamps and atop city busses. These sensors are a Proof of Concept by the European Commission to test how sensors can make European cities smart. Innovative solutions created with these sensors include street signs that display real-time parking information, up-to-the-minute information on road closures, parking availability, bus delays or the pollen count. Local shop owners have even joined the game and allow citizens to place orders when passing by, even when the shop is closed.
But how can organisations turn the data from these sensors in real money? Well there are several important aspects that organisations need to take into account when joining the IoT-movement. The best results are achieved when sensors are installed throughout the supply chain and data is shared as much as possible within that vertical. This could result to more efficient and intelligent processes that benefit each player within the supply chain. When for example materials are equipped with sensors, they can be tracked throughout the supply chain and smart-machines can talk to each other to optimize processes.
Of course, turning your traditional organisation or supply chain into a smart organisation or vertical is not an easy task, let alone cheap. There are upfront costs involved and installing the required hardware is just the beginning. The data need to be transmitted, via WiFi or via cellular connection, and need to be analysed as well. Although open source tools could keep costs down in the beginning, they also tend to become expensive in the long run when adjustments need to be made or support needs to be bought. In addition, applications that can make the analysed data accessible to decision-makers need to be developed. Finally, organisations need to make sure that they hire the right employees, capable of analysing all the data. Especially for companies that will generate massive amounts of sensor data developing an IoT strategy could become expensive. Being aware of this, and starting small, is the best way to deal with this.
For organisations that generate exabytes of data, or even more, Machine-2-Machine data are extremely vulnerable for hackers that could attack the company. When passwords or credit card details are stolen, as happened regularly in 2013 at different companies, it can be harmful for the customers as well as the organisation. However, when machines are hacked and control is taken-over disaster could strike. Security is therefore of utmost importance for organisations turning their factory into a smart factory.
Finally, in order to make money from all that data, organisations need to have a thorough understanding of the impact of an IoT strategy. Making your organisation a smart organisation is a massive undertaking that will affect every aspect of your business, but companies that are slow to integrate the Internet of Things within their company could in fact fall behind the competition. Extensive research upfront, correct preparation and design of the possibilities and new data-driven processes in place are therefore essential. However, if done correctly, the results can be very positive.