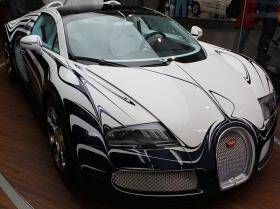 The M7 Edition. Sounds like a high performance sports car, doesn't it?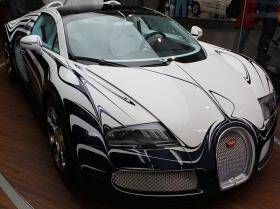 The M7 Edition. Sounds like a high performance sports car, doesn't it? In reality, M7 is MapR's enterprise-grade platform that provides its own unique brand of high-performance, dependability and ease of use to both NoSQL and Hadoop applications. M7 removes the trade-offs organizations typically face when looking to deploy a NoSQL solution. Here's a look at how the M7 platform is making NoSQL and Hadoop easier, faster and more dependable.
Easier
Since enterprises already have several disparate data systems, having the ability to unify NoSQL and Hadoop under a single scalable cluster eliminates data silos and provides administrative simplicity.
The M7 Edition works smoothly in delivering greater performance without the need for compactions or consistency checks that other distributions require. In addition, M7 is said to eliminate RegionServers, additional processes, or any redundant layers between the application and the clustered data. And with a simplified architecture, M7 features zero NoSQL administration by eliminating manual operations related to HBase administration. This is accomplished through automated operations such as region splits and self-tuning.
Additionally, M7 works with standard Apache HBase API's, making it a easy to adopt.
Faster
As for being fast, MapR claims that M7 "delivers performance of over one million operations/sec with a ten-node cluster that can scale linearly." And speaking of scalability, M7 is said to be capable of supporting "up to one trillion tables across thousands of nodes." Additionally, according to MapR, "M7 provides consistent low latency by avoiding garbage collections or compactions that affect performance. Low disk I/O coupled with smaller disk footprint makes database operations on disk fast and predictable."
More Dependable
In terms of reliability and dependability, M7 is said to provide "instant recovery from failures, ensuring 99.999% availability for Apache HBase and Hadoop applications." Unlike other Hadoop distributions running HBase, which often require a good half-hour or more of downtime to reassign a region when a node goes down, M7 facilitates instant recovery from data replicated in the cluster. In fact, with M7 apparently there is no downtime required for any operation, even schema changes.
Another important aspect of dependability is data protection, and M7 provides full protection for NoSQL applications, Apache HBase applications included. M7's expanded Snapshots protect against user or application errors by enabling "point-in-time" recovery, not just of tables, but all data, including both files and tables. And while downtime is required to restore HBase tables in other distributions, M7 allows data to be read and recovered directly from Snapshots with no downtime.
The main benefit of the M7 platform in making NoSQL and Hadoop easier, faster and more dependable is that it makes information easier to consume while simplifying queries. This is big for organizations looking to leverage their big data through analytics. Commenting on this point on the MapR website, John Schroeder, MapR's co-founder and CEO recently stated, "Our customers are moving Hadoop from pilot adoption and project use to mainstream enterprise deployments." Schroeder goes on to say that, "MapR customers are experiencing the same reliability and enterprise-level performance with our distribution as they have seen with the Oracle platform at a fraction of the cost."
NOTE: Industry experts point out that the learning curve associated with the Hadoop platform continues to be a barrier to implementation for organizations. In an effort to shorten the learning curve, Robert D. Schneider—the author of Hadoop for Dummies—has released an eBook entitled the Hadoop Buyer's Guide. In the guide, sponsored by Ubuntu, the author provides a good overview of what Hadoop is and what it does—all good information that will help readers better understand what's going on with Big Data, MapReduce and Hadoop.
To download the free eBook go to Hadoopbuyersguide.com.