Data loss is a common problem that many people face. The average data loss in incident at the corporate level costs $5.4 million. These costs might be lower for smaller businesses, but the consequences can be even higher, considering that they have more limited budgets.
The good news is that big data technology has made data recovery more effective. EaseUS has developed a great data recovery tool that relies on big data algorithms.
Big Data is the Key to Modern Data Recovery Tools
If you are disoriented while doing your work, you may delete important files. Do you often encounter this situation? Mistakenly deleted information is a common issue. Usually, the trash can be recovered, but what if you empty the recycling bin? In most circumstances, the first time you delete it you remember not to format the disk and then use file recovery software as soon as possible to help you recover files.
There are many types of file recovery software on the market. This time we will introduce the EaseUS Data Recovery Wizard, a free data recovery software to help you save important files. For most users, the most commonly deleted files are photos. This file recovery software is great at helping you restore them.
EaseUS Data Recovery Wizard Free can free save 2GB of data. If you have more data than this, you can consider purchasing the professional version to recover more files. In addition to the unlimited number of data recovery, the pro version also provides free updates of software. But 2GB should be enough for many users. Photos, files, system files, etc. Any data you want to recover will possible to recover through EaseUS Data Recovery Wizard.
Are you worried about the complexity of EaseUS Data Recovery Wizard? Don?t worry, the software is simple to use, so you do not need to worry about figuring out the interface or tweaking the settings. After finding out the files, you can use the preview function to see if the files that you want. If you can't preview the files, you can directly restore them to your computer, and then open it to see if the files that you want. This software supports Windows and also supports MAC data recovery.
After the first step is installed, please execute the software later.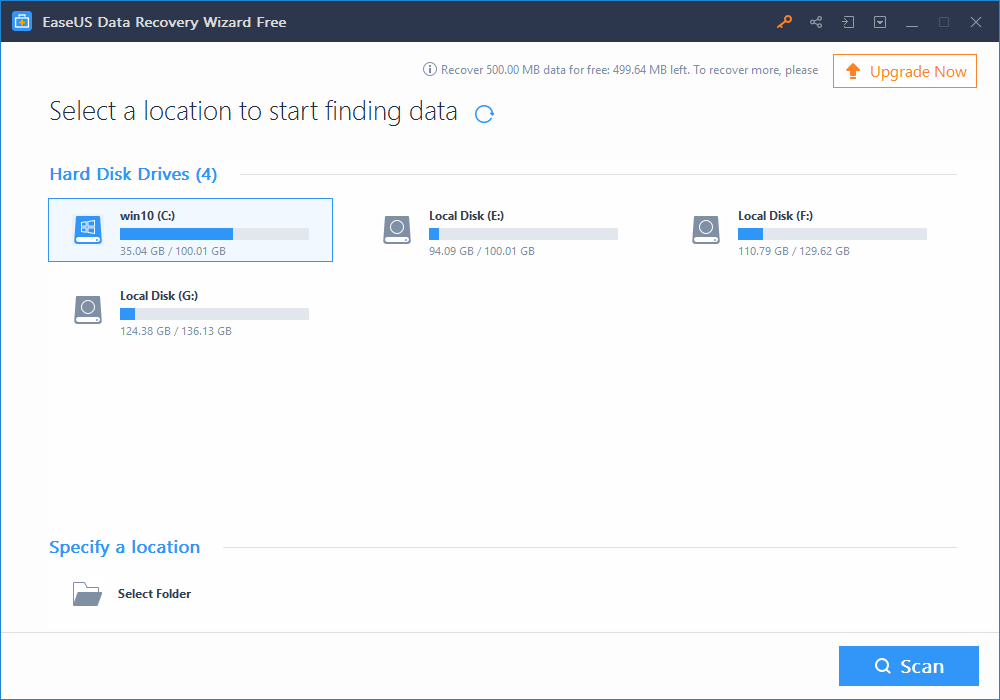 The second step, followed by the software interface, is very simple, which allows you to select the restore disk or you can assign the folder path.
Step 3, You can start looking for missing or deleted files by specifying a location path and then clicking Scan.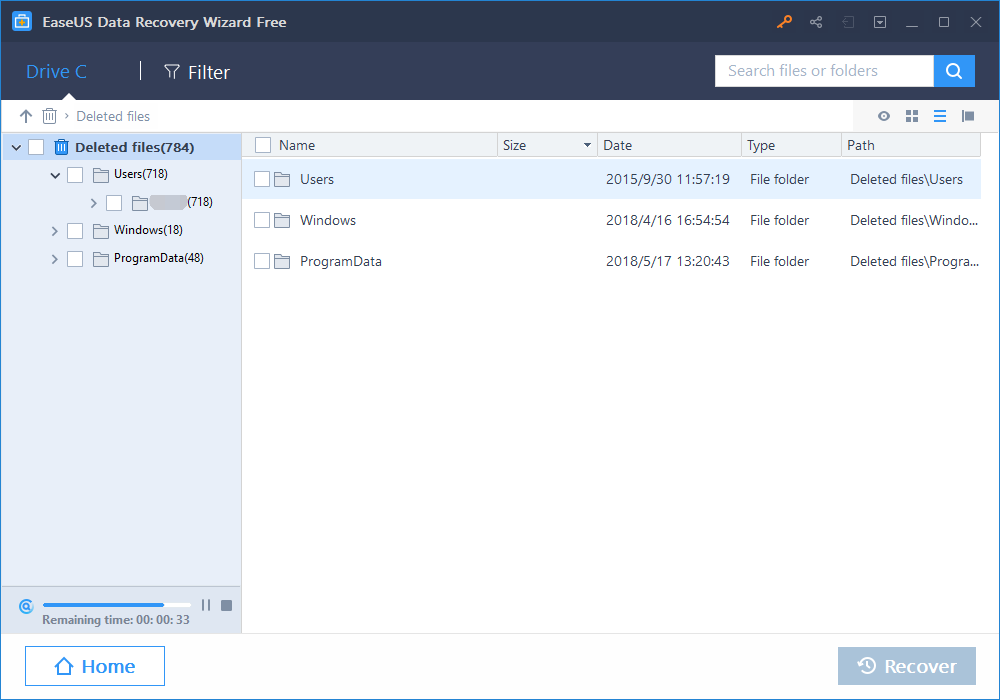 Step 4: Please wait until EaseUS Data Recovery Wizard starts to help you search for the remaining files from your computer. Even if the recycling bin is cleaned up, there is still a chance to recover it. When scanning, the software will inform the scanning status and the remaining time.
Step 5 If half of the scan can be browsed through the left directory to see if you have found the missing file. EaseUS Data Recovery Wizard can search for pictures, music files, film files, e-mail, and other types of files. If you find the missing button, you can click on the file and preview it.
Step 6 If you confirm that you want to restore, click on recover and save them.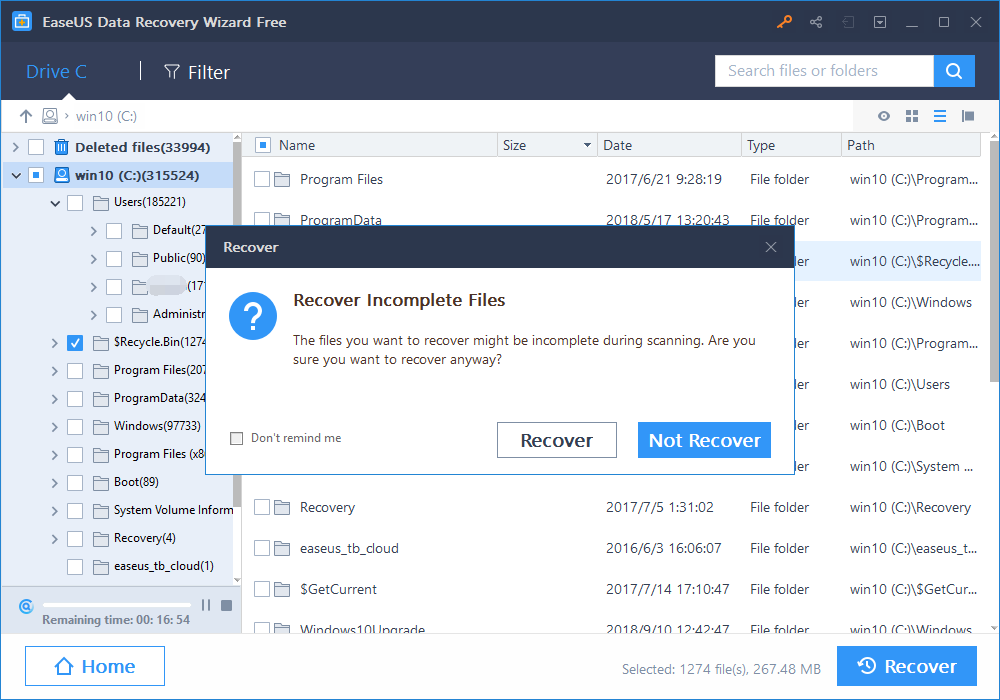 Step 7 After recovery, you can find restored files in the location you choose to store
EaseUS Data Recovery Wizard software operating interface is really simple if you use other software or can't find it? You might as well try EaseUS Data Recovery Wizard to recover your archives. If the recovery comes back, you can consider buying a professional version to support it. If you don't find it, it doesn't matter. This software allows you to search for lost files free of charge.
Big Data Makes Data Recovery Tools More Dependable
has helped companies in many industries. The data recovery industry is a prime example. Companies like EaseUS have relied on big data to offer leading data recovery solutions.