Cloud technology has led to a number of incredible breakthroughs that have changed business practices. A growing number of companies are utilizing the cloud to take advantage of telecommuting opportunities.
Analysts note that telecommuting popularity is getting more and more popular nowadays. For instance, about 62% of US employees from 22 to 65 years old say they work out of the office at least sometimes today. Moreover, 75% of workers worldwide currently consider remote employment the new normal. The number of employees working from home tripled between 2019 and 2021.
This wouldn't be possible without advances in cloud technology. As we stated in a previous post, cloud technology has made remote teams possible.
Telecommuting demands qualitative software to hold video conferences, though. Microsoft has an article detailing the many benefits of using the cloud for video conferencing. That's due to remote workers needing to talk with their managers, as well as clients, to clarify the details of a task, extend the deadline and deal with other challenges..
One of the most popular cloud-based video conferencing platforms experts have highlighted is iMind.com. Business owners, team leads, and ordinary workers have praised the easy-to-use interface of the specified digital product. So, even new clients get used to it pretty quickly. It is one of the most intuitive cloud-based platforms for remote teams. Furthermore, this software stands out from other cloud video conferencing tools because it offers numerous helpful functions. In addition, iMind stands out for its stable operation. But is this platform that perfect? Let's dive deeper into it.
Main iMind.com Benefits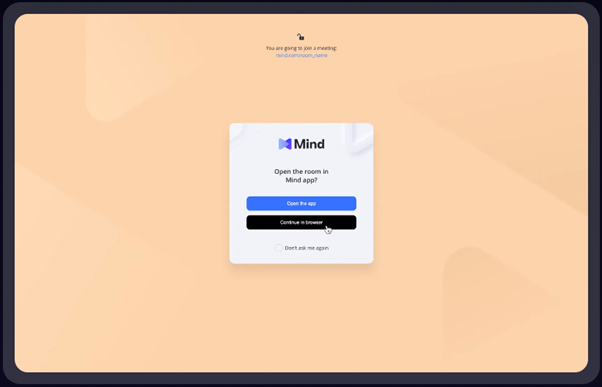 Initially, it's worth highlighting that the described platform allows its clients to hold video calls in HD quality. Moreover, the online software offers complete safety of ongoing conferences. That's because the modern encryption certificate defends the data as a part of video communication.
Also, calls in iMind are protected by WebRTC technology. This technology protects meetings from being hacked. So, participants can be sure that they will have complete confidentiality while partaking in meetings.
Key iMind.com Features
This cloud-based video conferencing software allows customers to record meetings. Users can record conferences in one or several rooms. The other essential features are:
Simultaneous displaying up to twelve conference participants. This option is able even for the free tariff plan holders. So, iMind allows organizing hefty video meetings without any spending.
Speaker auto-defining. Thus, speakers don't need to push any buttons to start talking with meeting participants.
Screen sharing. The option can be incredibly helpful when discussing the details of huge projects or large assignments.
Noise suppression. This assists in making calls from bustling places (restaurants, public transport, and so on).
Ability to change interlocutors' volume. People speak at different loudness. Therefore, such a function can help get rid of the irritation caused by the loud voice of a speaker.
This cloud-based video conferencing application offers a number of excellent features that make it preferable to applications offered by competitors. Also, iMind makes it possible to send emoticons during meetings. The emojis overlay on video streams. Thus, conference participants may reinforce their words with emoticons.
Can iMind.com Be Launched on Mobile Devices?
Certainly, the mentioned platform can be employed on PCs as well as smartphones and tablets (iOS together with Android). And users don't need to install additional applications to make video calls. That's due to iMind may be run through any popular online browser.
How to Join a Conference?
Participants shouldn't pass the log-in or registration procedure to access a video meeting created in iMind. They just need to use a corresponding link to join a conference. However, some functions like recording meetings aren't available to unauthorized clients.
iMind.com offers its users an online chat. But solely those having paid subscriptions may employ this option. Usually, participants apply the chat for business documents, thematic images, and various chart sharing. So, iMind is a comprehensive video conference platform for any-size meeting holding.
Cloud Technology Makes Video Conferencing More Feasible for Remote Workers
A growing number of brands are discovering the benefits of using the cloud for video conferencing. Tools like iMind use cloud technology to help remote workers better communicate with their teams and clients. This will be a gamechanger as we shift even more towards a global economy.