Data security has become a greater concern than ever in recent years. There were only 662 data breaches in 2010. That number rose to over 1,000 by last year.
The rising number of data breaches has created a strong demand for data security professionals. The unfortunate truth is that we need more big data professionals than ever. The shortage of data-savvy security experts is actually holding the United States and other countries back.
However, you must have the proper credentials before you can start a career as a data security expert. There are a lot of IT security certificates that can help you become an expert in this field.
Getting the Right Credentials to Become a Data Security Expert
Certifications are a fantastic way of showing that you know what you're doing in any industry. It demonstrates to employers that you are not only capable but also aware of industry norms. Finally, in a competitive job market, certifications help you stand out.
In the domain of information security, an information security certificate distinguishes you and gives you all the benefits mentioned above.
Here, we're going to look at four unranked entry-level information security certificate courses for people wanting to get a jump start in the field.
What is Information Security and Why is it an Important Field?
Simply put, information security refers to the safeguarding of personal data against unauthorized or unwanted access by someone with harmful or malicious intent.
Here's a formal definition from the SANS Institute:
Information Security refers to the processes and methodologies which are designed and implemented to protect print, electronic, or any other form of confidential, private, and sensitive information or data from unauthorized access, use, misuse, disclosure, destruction, modification, or disruption.
As our lives and daily activities grow and we become more reliant on the internet, the necessity to protect our data from those with bad intent has never been more critical. As a result, the demand for information security professionals is growing.
The industry needs individuals with utmost skill because the loss of private data can be detrimental to the user. Any firm that suffers a user data breach also suffers legal consequences.
A certification is a fantastic tool to demonstrate that you have the relevant skill.
Data Security vs Cybersecurity
While both terms are frequently used interchangeably, data security is a discipline under the cybersecurity canopy. Cybersecurity is a far broader concept that includes network security, application security, data security, and so on.
Let's look at 4 certifications for aspiring information security professionals.
1. SASE Expert Certification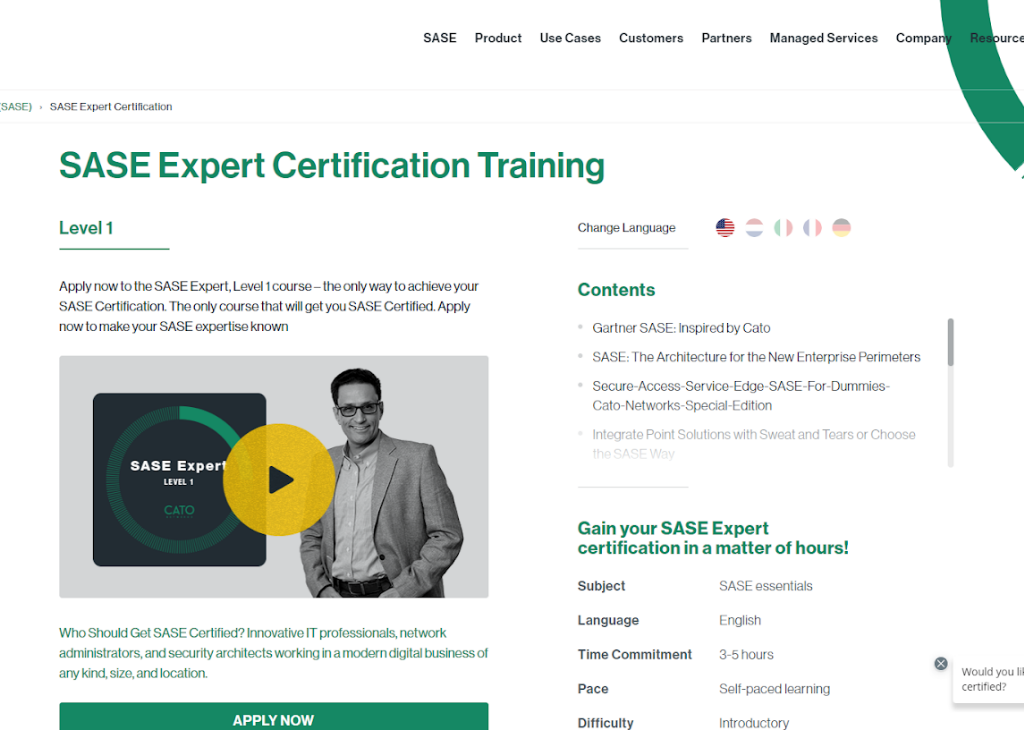 According to Gartner, SASE is a whole new architectural paradigm that will be the future of network security. For those who do not know, SASE is a network architecture that combines VPN and SD-WAN features with cloud-native security functions and provides it as a service. Acquiring the SASE expert certification course from Cato networks is a wonderful strategy to get your SASE skills recognized as a data security expert.
You can be assured that after taking this certification course, you will have a thorough understanding of SASE. This certification is self-paced, which means you can start and finish the course whenever it is suitable for you. It is ideal for IT workers, security specialists, and network administrators.
At the end of the course, you need to pass a 3-5 hour exam with a minimum score of 85% to get certified.
2. Certified Information System Security Professional (CISSP)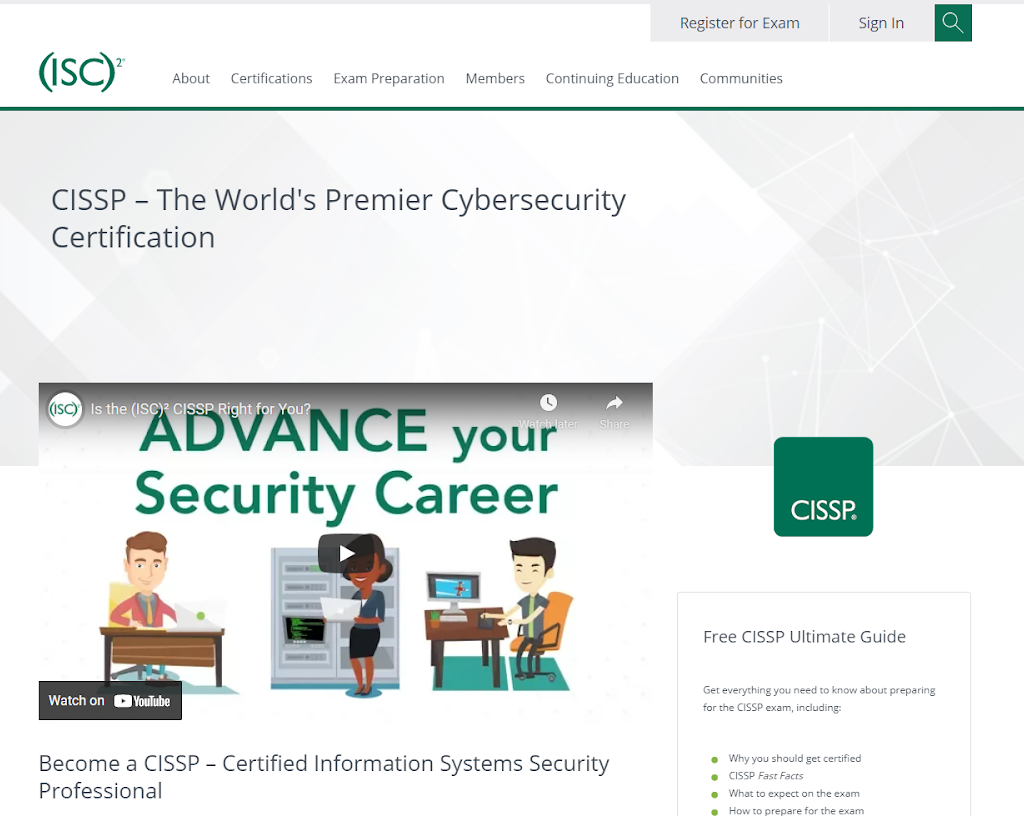 CISSP is a worldwide recognized certification for individuals working in the field of information technology security. It will assist you in becoming a certified information security expert by covering a wide range of IT security topics.
The CISSP certification test assesses your knowledge in eight different security domains:
Security and Risk Management
Asset Security
Security Architecture and Engineering
Communication and Network Security
Identity and Access Management (IAM)
Security Assessment and Testing
Security Operations
Software Development Security
This certification is ideal for experienced data security practitioners, managers, and executives who want to broaden their knowledge and skills in various security techniques. A qualification like this can help you get a job in the cybersecurity field as a manager.
3. Certified Ethical Hacker (CEH)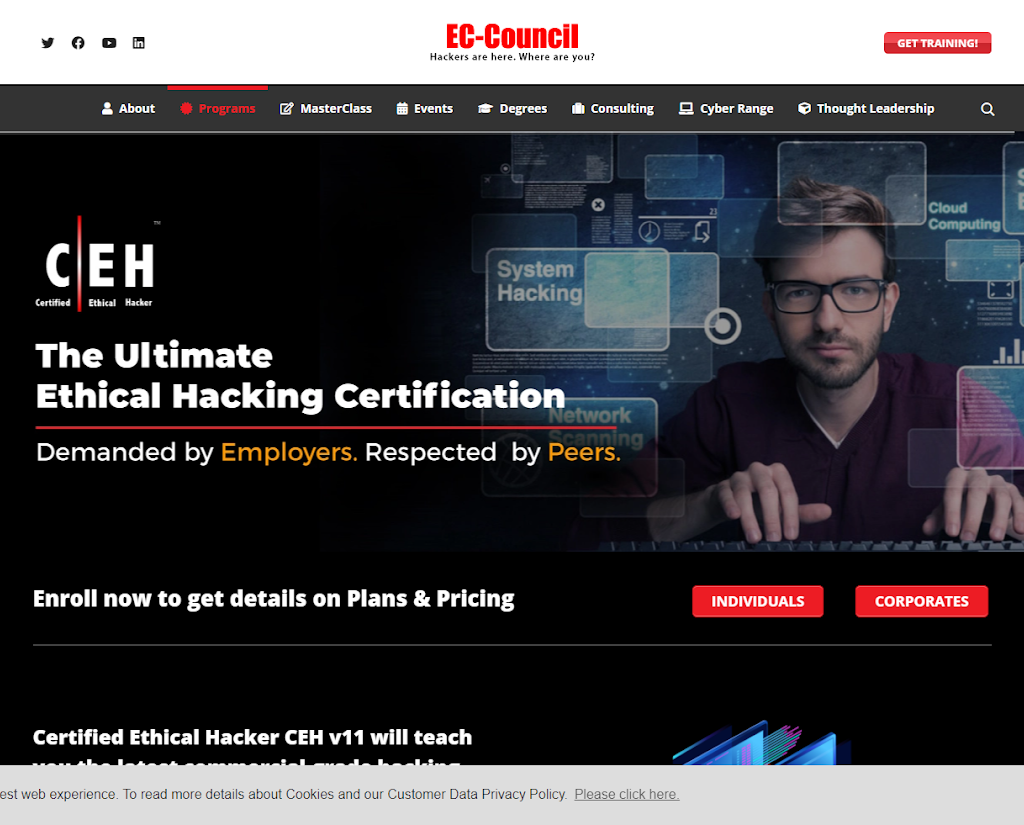 CEH is an EC-Council certification that is earned by demonstrating how to detect weaknesses and vulnerabilities in a computer system in a lawful and legitimate manner. This certification is earned after either training at an accredited training center (ATC) or completing the CEH exam through EC-Council's learning portal, iClass.
With a certificate like this, you can work in a variety of roles, including cybersecurity analyst, network security engineer, network engineer, warning analyst, security analyst, and so on. The exam is a four-hour multiple-choice test. The examination fee is $1199, with an $80 annual renewal fee.
4. Security+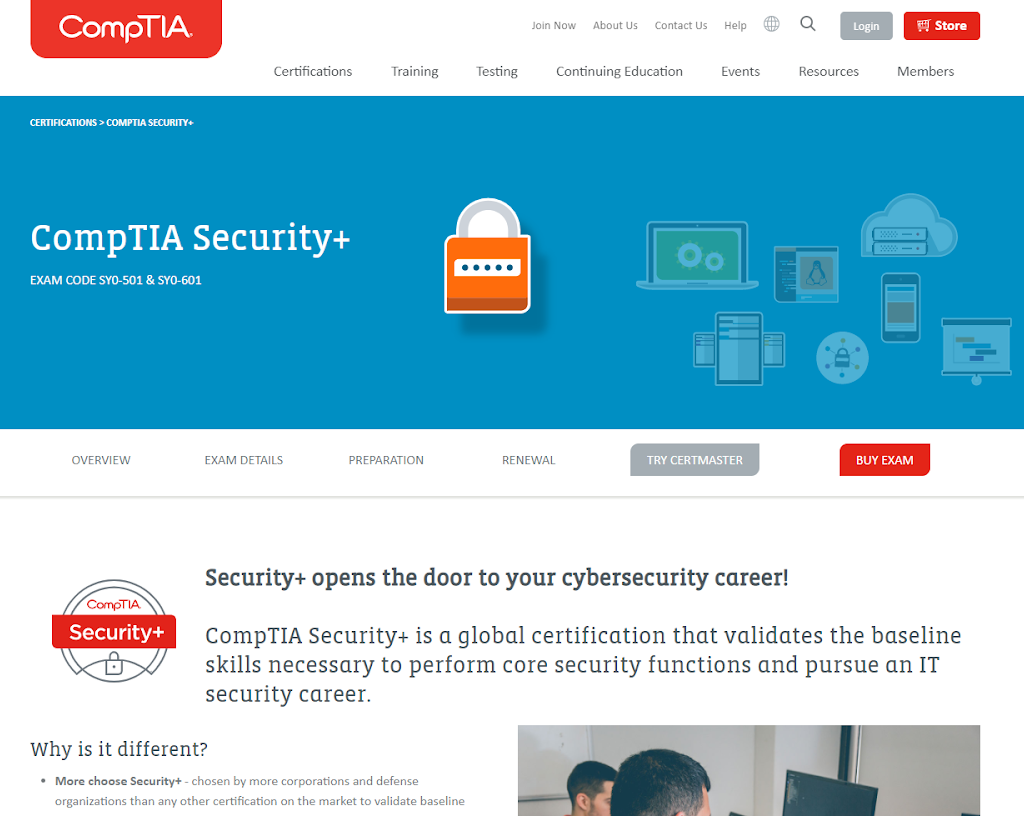 Comptia's Security+ certification demonstrates to businesses that candidates have the core knowledge required for any cybersecurity role.
This qualification will prepare you to manage the following in your data security career:
attacks, threats, and vulnerabilities
architecture and design
operation and incidence response
governance, risk, and compliance.
The exam is a multiple-choice test with a maximum of 90 questions and a time limit of 90 minutes. A passing score of 750 is required of candidates on a scale of 100-900.
The Right Credentials Are Crucial if You Want to Become a Data Security Specialist
A certification is a wonderful method to demonstrate your skills, advance your career, and better protect your company's data. If you're thinking about acquiring an Information security certification, the certifications we covered in this article are a good place to start.
These certifications can help present greater opportunities, find new jobs, earn more money at your existing position, and move within your organization to jobs with greater responsibilities. As a result, you should consider your current professional path and how you want it to evolve in the future.