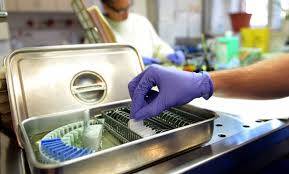 While pharmaceuticals has traditionally been a very lucrative industry marked by blockbuster drugs and astronomical markups in retail prices, it is currently under tremendous pressure to re-invent its business model. Digital technologies and internet have been instrumental in dislodging this industry from the cozy position it once occupied.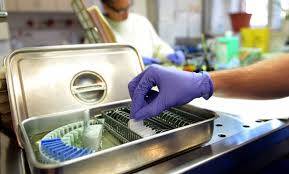 While pharmaceuticals has traditionally been a very lucrative industry marked by blockbuster drugs and astronomical markups in retail prices, it is currently under tremendous pressure to re-invent its business model. Digital technologies and internet have been instrumental in dislodging this industry from the cozy position it once occupied. For the industry to rejuvenate itself, it has to leverage the very tools that brought about this shift. Digital Transformation in the pharmaceutical industry provides the means to, not only revise its business model, but also increase its relevance to its ultimate customers – patients, physicians and other consumers of its products and services.
Problems ailing the pharmaceutical industry
The pharmaceutical industry's successful strategy of betting heavily on a few new drugs, promoting them heavily and turning them into blockbusters worked well for many years. The effectiveness of blockbuster drugs as a solution for a range of diseases implied that the "low hanging" fruits were already harvested over the past three decades. Pharmaceutical companies are now faced with developing drugs for specific diseases that require substantial investment in R&D; the required capital for successfully developing and bringing the drug to market has also increased from c.a. USD 800 million in 1995 to c.a. USD 1.8 – 3 billon in 2002. The past decade also witnessed a surge in companies developing niche tools and critical food chain components of the drug development and innovation process. These solutions enjoyed IP protection, which bestowed monopoly privileges and motivated these companies to engage in double marginalization, pushing up drug prices and simultaneously eroding pharmaceutical companies' profit margins. Consolidating the value chain through mergers and acquisitions posed integration challenges and also triggered scrutiny by fair competition authorities, so the traditional consolidation strategies haven't proffered the scale economies the pharmaceutical companies expected to achieve. Intense competition among established players and new entrants developing solutions for the same subset of diseases also further eroded the profit margins.
In addition, patents for many of the blockbuster drugs developed by pharmaceutical R&D companies expired in the 2000's, opening the doors to generic drug drug manufactures that flooded the markets with cheaper alternatives, further increasing pressure on the pharmaceutical R&D companies. Beyond these dynamics, the industry's productivity has plummeted in the recent years; the traditional drug discovery and development methodologies most effective for broad spectrum drug development require re-engineering for niche drug development and delivery – a phenomenon that hasn't yet occurred. Business transformation, coupled with Digital transformation, could set the stage for another era of innovation and scale in the pharmaceutical industry.
State of Digital in the pharmaceutical industry
A recent report by Capgemini characterized the pharmaceutical industry as a whole as a "Digital Beginner", marked by many firms just beginning their digital journey. There are also other pioneers in the pharmaceutical industry, the "Digirati", who have already begun harvest the benefits of Digital Transformation. Capgemini found that these pioneers are outperforming their industry peers by an average of at least 26% in terms of profitability.
Digital technologies could help pharmaceutical companies increasing their revenues, while simultaneously reducing their costs. The prevailing management culture and strategies on which the industry evolved have been eclipsed by new ways of doing business, brought forth by innovations in the Digital space. The environment facing the pharmaceutical industry is getting harsher, as healthcare payers and customers impose new constraints on healthcare providers and scrutinize the value drugs deliver. They are continually pushing for new therapies that significantly better than the existing alternatives. In addition to these developments, patients and other healthcare customers are increasingly organizing themselves in online communities, thereby breaking down traditional channels that pharmaceutical companies traditionally controlled and leveraged. pharmaceutical companies, hence, are forced to seek and engage with their customers in these new channels.
Despite several years after Facebook and Twitter having established a mainstream status, the pharmaceutical industry is still lagging behind on social media and similar Digital strategies in comparison to every other industry around the globe. While the pharmaceutical industry contemplates whether or not they should uptake these changes and leverage these additional customer "touch points", other industries are already leapfrogging to the next big thing. For example, although the current model of recruiting for clinical trials is costly and inefficient, pharmaceutical companies are still resolute in sticking to traditional methods of patient recruitment, while better alternatives, such as crowdsourcing interested patients for field-testing exist.
Digital Transformation Success Stories
In a recent project to evaluate the relevance of its mobile App for HIV-infected patients, a Swiss pharmaceuticals company onboarded several hundred patients through online communities. The participants in this project shared several thousand feedback points on functionality, usability, vital statistics, etc., which greatly improved the relevance, performance and accuracy of the App. Based on this engagement, the pharmaceutical company re-engineered its App and the content strategy. The pharmaceutical company intends to employ more Digital strategies to engage more closely with the patients and improving their drugs' effectiveness.
In another project by a large dialysis product company, medical analytics on historical patient data revealed several insights and customer segments that could benefit from customized dialysis solutions and other services the product company could easily deliver. Interviews later conducted with select customer segments revealed a higher willingness to pay for customized dialysis solutions. This implies a higher quality of patient solutions, significantly improved quality of life for patients and a direct impact to the product company's top-line – a win-win approach for all stakeholders in the healthcare landscape.
Challenges and concerns
Concerns over regulatory infringements are cited as a major reason why many pharmaceutical companies are still wary of online interaction with patients. In the absence of clear regulatory guidance in this area, such as how pharmaceutical companies should respond to unsolicited requests for information on off-label uses, pharmaceutical companies are playing a very conservative game and in the process, limiting the full potential of online engagement. Worries about the potential adverse events also dissuade pharmaceutical companies from going digital.
Lack of a clear Digital Transformation agenda and commitment from the C-suite, concerns about a lack of ROI, and shrinking promotional budgets translate to limited exploration and innovation in the Digital arena. Digital technologies in the pharmaceuticals industry poses relatively very use cases and demonstrating ROI in the short-term poses a challenge, but this shouldn't dissuade pharmaceutical companies from adopting these developments, failing which they may find themselves playing the catch-up game in a few years with their industry peers that were the first to take the plunge. While traditional ROI measures might not justify a Digital Transformation project or a Social Media campaign, such marketing metrics as 'brand equity' could still be relevant in articulating a strategic 'road map' with a clear outcomes at the end.
Gamechangers
Many healthcare payers are also measuring the economic performance of various drugs and are actively encouraging patients to shift to generics. The increasing use of electronic medical records offers the possibility to perform medical analytics on real-time data that pharmaceutical companies could employ in outcome-based pricing strategies, justify markups and measure their drugs' effectiveness across demographic segments.
By including Digital Services as part of a new product portfolio, a pharmaceutical company's products will not only stand out among competition, but also continue to deliver enhanced "brand experience", improve patient outcomes and justify value, which have further effects, such as knocking out competitive products, demonstrating their drugs' effectiveness and justifying relatively higher "premiums" over generics, beyond patent expiry.
With the emergence of mHealth apps, pharmaceutical companies could employ strategies in engaging the doctors – the "gatekeepers of healthcare" through new channels. Gamification strategies could engage and bind patients to a brand, thereby increasing their "share of the wallet". Gamification also allows pharmaceutical companies to shift default patient behavior and induce patients to engage in activities, such as exercise or diet, with the most beneficial healthcare outcomes.
Becoming a pharmaceutical 'Digirati' involves acknowledging the changing dynamics – that modern patients and other stakeholders are more digitally savvy and have enhanced access to information than ever before. Any new direction that a pharmaceutical company embarks on must take into account the ways patients are already communicating.
Closing Notes
Digital transformation in the pharmaceutical industry is far from being just a "blue sky" concept. It's real, it's possible and it's starting to happen. By taking a new, adventurous approach to business processes, pharmaceutical companies can disrupt their old ways of product development, introduce new technology and completely re-invent their futures and improve their bottom lines.