Big Data News Bulletin: The Stories You Can't Miss in Feb/March 2015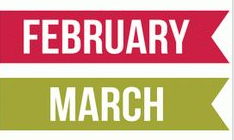 D J Patil announced as first Whitehouse Chief Data Scientist
Barack Obama is said to have hand-picked D J Patil as the US Government's first ever Chief Data Scientist.
Patil made his name working for a long list of Silicon Valley tech companies including Paypal, Skype, LinkedIn and Ebay.
D J Patil announced as first Whitehouse Chief Data Scientist
Barack Obama is said to have hand-picked D J Patil as the US Government's first ever Chief Data Scientist.
Patil made his name working for a long list of Silicon Valley tech companies including Paypal, Skype, LinkedIn and Ebay.
While employed by venture capital firm Greylock Partners he made the now-famous claim that Data Scientist will be the sexiest job title of the 21st century.
It is thought that he will focus on applications for big data in the healthcare field, and his appointment shows the ongoing commitment that the Whitehouse administration have to data-led research.
Using Big Data to Predict Oscar Winners
Number-crunchers at fivethirtyeight.com made public predictions ahead of this month's Academy Awards, using data from previous ceremonies as well as other awards ceremonies and contextual data from the movies themselves.
Part of the method involved tagging movies according to whether they contained elements such as "tragedy" or "heroism", as well as analyzing betting data from bookmakers.
Their work paid off, with the algorithm correctly predicting that the best picture award would go to Alejandro Gonzalez Inarritu's Birdman, along with Eddie Redmaybe for best actor, Julianne Moore for best actress, J K Simmons for best supporting actor and Patricia Arquette for best supporting actress.
However it failed to correctly predict that Inarritu would also pick up the award for best director – suggesting it would instead go to Richard Linklater for Boyhood.
Others also tried their hands at using Big Data to predict the future. Senzari, which recently announced its upcoming Moviegraph data-crunching service, incorrectly picked American Sniper as the best picture. Their methodology differed by ignoring previous awards ceremony performance in favor of 100% content analysis.
Is your Samsung TV spying on you?
Samsung's revelation that its voice-activated SmartTV passes voice data recorded in your home to a "third party" for analysis caused widespread concern in the media and on social networks.
The company went as far as releasing a warning to customers that their private conversations could end up in the hands of analysts. The official statement reads: "Please be aware that if your spoken words include personal or other sensitive information, that information will be among the data captured and transmitted to a third party."
Privacy groups were quick to condemn the technology, with Emma Carr, director of Big Brother Watch saying: "Samsung need to understand that not everyone wants to be spied on by their TV."
This is probably the first and most high profile controversy to be sparked by business's strategies to collect and analyze everything about us that they possibly can from the Internet of Things – but it certainly won't be the last.
Dixons Carphone to launch mobile Internet of Things service
Dixons Carphone – the UKs largest consumer electronics retailer – has partnered with network operator Three to launch its own online mobile service.
It has said that it plans on making the Internet of Things a central part of its business strategy.
It means that customers will be offered mobile data contracts when they purchase TVs, tablets or any other online-capable devices which the retailer will supply in the future, and has said that they believe their plans to embrace the IoT could grow revenue by £5 billion.
Doctors collect 1,600 Digital Hearts
3D videos of 1,600 beating human hearts have been collected by scientists at the UK Medical Research Council.
The project – the largest database of imagery of the human heart – intends to allow analysts to correlate the image data with genetic information, hopefully leading to breakthroughs in the study of heart disease.
It mirrors similar work carried out by the University of Southern California, who have recorded and stored 30,000 detailed 3D brain scans.
As always, let me know your thoughts on the stories as well as other big stories I might have missed. If you want to read my future big data news summaries and articles then please click 'Follow' and send me a LinkedIn invite. And, of course, feel free to also connect via Twitter, Facebook and The Advanced Performance Institute.
I have also created this slide deck, which you can download and share with others:
As always, thank you very much for reading my posts. You might also be interested in my new book: Big Data: Using Smart Big Data, Analytics and Metrics To Make Better Decisions and Improve Performance
You can read a free sample chapter here.
You must log in to post a comment.