Author: Chanu Damarla, Senior Director of Product Management at GoodData
Author: Chanu Damarla, Senior Director of Product Management at GoodData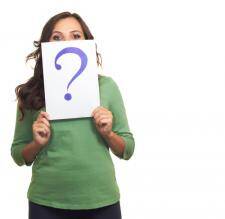 Finding the perfect employee used to be a matter of the right resume and a hunch. Companies spend $124 billion per year on recruiting, according to Evolv CEO Dan Enthoven in Human Resource Executive Online. Yet conventional methods of finding employees don't work that well. Evolv research found that screening resumes for job hoppers, eradicating anyone with a criminal record from consideration and even in-person interviews aren't foolproof predictors of job performance.
Big data has upended the old tactics. Using a combination of data analysis and personality tests, companies are finding new places to recruit qualified candidates. Big data gives companies context on individuals that goes beyond a background check.
Building the Best Worker
One key is to use big data to create a template of what an ideal candidate looks like. A company can measure and quantify the characteristics of people who are successful in the position. Based on that template, companies can hire for the traits and characteristics they want — as well as work experience. For example, ideal call center workers live near their work, use social networks, and are creative rather than empathetic or inquisitive, according to the Wall Street Journal.
If businesses are looking for talent in-house, big data gives them a better way to profile those employees and gauge potential in a new role. Big data also enables companies to analyze how likely candidates are to quit early or steal from the company.
Be the Most Competitive Hiring Company
Beyond recruiting, big data apps like that offered by CareerBuilder enable companies to compare their job ads to those of the competition, by ad performance, demographics attracted and more. Companies can identify patterns in terms of which employees are churning fastest, which are performing best and why, and create a template of who will be most fitted for the job. They can build hiring assessment tests that enable them to look for the right traits.
All these abilities bring recruitment into the big data generation. For the first time, companies have tools that enable them to find the specific candidates they're looking for. The result? Monetization of their big data in the form of more cost-efficient, accurate recruitment, as well as a workforce that truly performs. No wonder companies spent $3.8 billion on talent management software in 2011.
image: profile/shutterstock