Data technology has changed the reality of business. More companies are trying to incorporate data analytics into their business models. However, only 13% of companies feel they are delivering on their data strategies.
Companies need to use the right software applications to make the most of their data. SaaS management software can be especially important.
SaaS Management Software is Vital to Data-Driven Businesses
SaaS management software has become a necessity for all businesses. As more companies are depending on big data, they need the right software to help them leverage it. This is why the market for SaaS software is expected to exceed $200 billion by next year.
Not only are SaaS tools cost-effective, but they also allow your company to scale and optimize processes and costs, as well as increase productivity by utilizing internal data. Furthermore, they can reduce the workload that falls on your or your staff's shoulders.
As a result, employing such solutions in your company will help you on a multiple level. This is valuable for your data strategy.
However, because of their popularity, there is now a plethora of SaaS software available on the web, and selecting the right one is not always simple.
If that describes you, keep reading. We'll go through the best SaaS management software for enterprises in this article.
Let's get right to it.
What is SaaS management software?
Software as a service (SaaS) tools are solutions that may be accessible via a cloud-based system and feature capabilities that aid in the automation of single or many firm tasks.
SaaS management systems typically serve as a single point of record for what SaaS apps are in use across a business, with means for proactively or automatically determining which ones are in use. Of course, data-driven businesses need to know which metrics to prioritize when using SaaS software.
Beyond this, SaaS management solutions are frequently focused on either controlling SaaS application cost or operations, with many companies extending to handle both.
Why you should use SaaS management software?
Many businesses choose to employ SaaS technologies because of the benefits they provide. The following is a list of the most significant ones you may take advantage of:
Accessibility: It refers to the tool's ability to operate 24 hours a day, 7 days a week, from any device, providing your company's maximum productivity and continuity.
Data Storage: Data is stored to the cloud on a regular basis to avoid data loss.
Operational Management: Installation, equipment upgrades, and conventional licensing management are not required.
Increase Security: SaaS providers make significant investments in security technology and expertise.
Cost-Effective: There are no upfront hardware fees, and pay-as-you-go billing methods are available.
Scalability: Scalable solution to easily meet changing needs.
Analytics: Access to data reporting and intelligence tools.
Best 7 SaaS management software for enterprises
1. Zluri – SaaS management software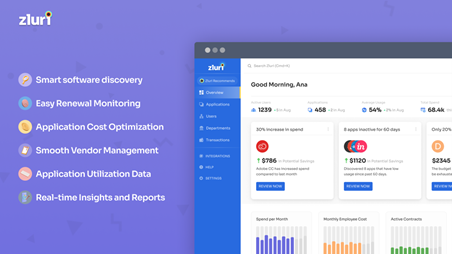 Zluri is one of the best SaaS management software currently available on the web. 
Zluri helps you minimize and remove SaaS waste, such as by removing duplicate apps and renewing licenses based on use data.
It also allows you to cut costs by monitoring, measuring, and limiting SaaS application spending.
Furthermore, it notifies you in real time when updates to your SaaS application are required.
2. Zylo – SaaS management and optimization platform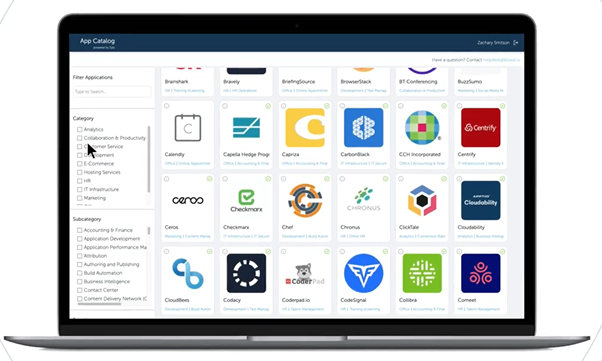 Another excellent SaaS management tool that deserves to be included among the best is Zylo.
It functions as a management and optimization tool since it allows you to monitor and analyze all of the apps utilized in your company and gives you insights into whether applications have overlapping functionality.
Plus, Zylo's Portfolio, Popular Application, and Price Benchmarks provide you on-demand data to assist your SaaS strategy, renewals, and decision-making to help you save money and enhance productivity.
3. Blissfully – complete IT platform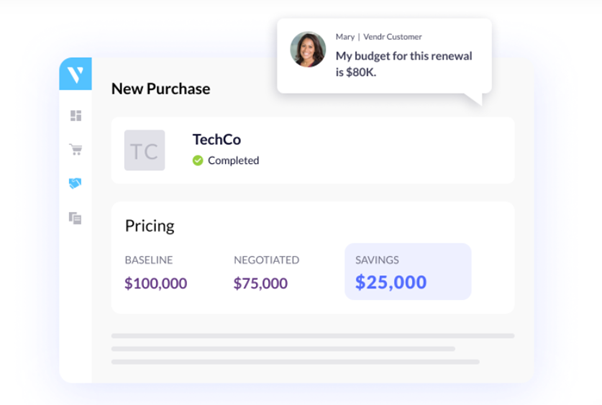 Blissfully is a great SaaS management tool that allows you to track your applications and suppliers automatically, save money, and simplify your SaaS administration.
It allows you to keep track of your spending and manage renewals in order to prevent wasting money.
Workflow automation is also included, allowing you to leverage role-based assignment, scheduled tasks, blocks, and other tools to ensure that work is done on time.
It also provides you with informative insights that provide you a clear picture of the programs used by your company, as well as their cost, use, and renewals.
4. BetterCloud – SaaS management platform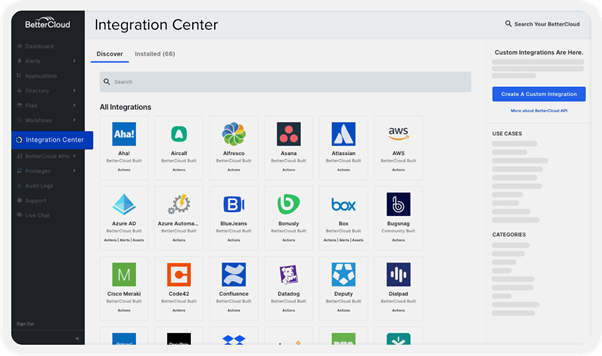 BetterCloud is a SaaS management platform with the goal of enabling IT to improve employee experience, centralize data security, and increase operational efficiency.
Apart from its administrative capabilities, BetterCloud also protects your company's data from possible attacks and ensures regulatory compliance through sensitive content detection.
It also works well with the majority of popular apps, allowing you to develop no-code automated processes with access to 1000+ important actions and alerts to satisfy your business's demands.
5. Coreview – Microsoft 365 management platform for enterprises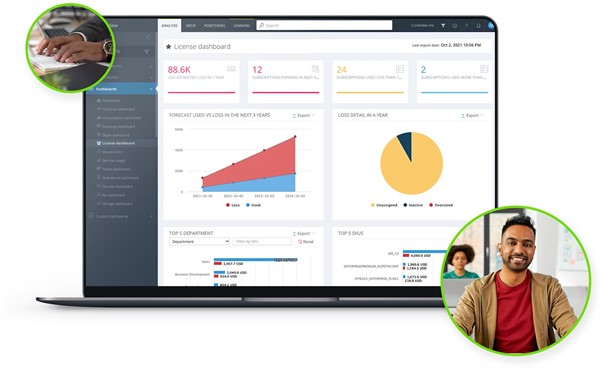 Coreview offers tools for managing, monitoring, reporting, and security auditing Office 365.
It includes all of the tools you'll need to optimize your licenses so that all users have the proper level of capability and new licenses are added only when they're needed – at the right size and level.
It also helps and supports you with licensing management. Using CoreView, you'll be able to assign ownership of a certain number of licenses to each department or business unit. These licensing pools effectively outsource license distribution and recovery to business unit managers while also allowing you to put hard restrictions on the amount of licenses that a business unit can distribute.
6. Torii – SaaS management software for modern IT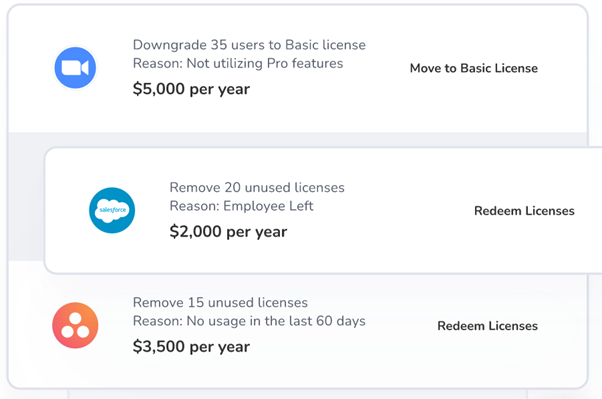 Torii allows you to centrally manage all of your SaaS apps, assuring efficiency and optimization.
Automation is one of its benefits; you can integrate Torii with some of the most popular applications to speed up your processes and relieve your staff's and your own workflows with customizable onboarding and offboarding routines.
It also gives you deep insights into app usage and user interaction, as well as finding duplicated subscriptions hidden in expenditure reports and other hidden sources.
7. Productiv – enterprise SaaS management platform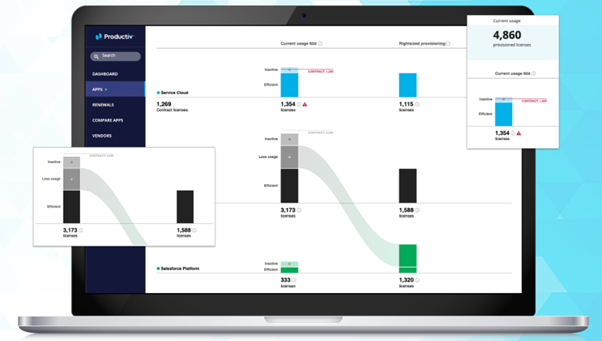 Productiv is an enterprise-focused data-driven SaaS management platform.
It has a number of advantages, including enhancing employee engagement by customizing digital employee experiences at scale using machine learning.
You'll also be able to improve visibility, compliance, and cost savings thanks to its predictive insights.
For speedier IT operations, Productive also allows you to automate activities based on app use information.
How to choose the best SaaS management software for your enterprise
Even though we just selected a few of the best SaaS management software options, you may still be uncertain. To assist you in your decision-making process, we've compiled a list of factors to consider.
Budget
Even if the majority of SaaS management software on the market is reasonably priced, you should consider it while making your decision. In fact, certain software might put a strain on your company's finances and cause them to degrade over time. As a result, you should look for a platform that offers the most cost-effective solution.
Features
As a business, you may be looking for specific requirements to address in order to optimize your operating procedures. For example, you could want software that generates reports to assist you keep track of the costs associated with the SaaS apps you use in your company. As a result, before choosing one program over another, be sure it has all of the solutions you need for your company's efficiency.
Support
When working with technology, you must consider the possibility of encountering questions or issues. This is also true with SaaS management software. Simply put, when utilizing the software, some issues may arise, slowing or even stopping your company activity, or leaving you confused about the true state of your SaaS stack. As a result, it's critical that you pick a SaaS product with a responsive and quick support team that's possibly available around the clock.
Ease of use
Another crucial factor to consider is the software's simplicity of use. In fact, overly complicated systems may make it difficult for you and your team to completely appreciate all of their features and to use them to their full potential. As a result, look for SaaS software with a user-friendly and intuitive interface, as well as tools (such as a product tour guide or in-depth articles) that can teach you about the product and how to use it effectively.
Reviews
The truth is spoken through reviews. When we are considering purchasing a product or service, one of the first things we do is read the reviews. This should also occur when picking a SaaS software. By reading the evaluations, you may learn about how users, who may or may not mirror your situation in terms of requirements, tastes, and company organization, rate the product you're considering and if it's worth it.
Use the Right SaaS Software for Your Data-Driven Business
Our article on the best SaaS management software for data-centric businesses has come to an end. As you can see throughout this article, SaaS technologies may help you enhance many elements of your business, including lowering expenses, increasing productivity and efficiency, and improving operational procedures by leveraging the benefits of big data.
Above, we mentioned some of the best SaaS solutions to pick from, as well as some considerations to keep in mind while making your decision.
Hopefully, you found this article helpful and informative. Thank you for taking the time to read it.
If you want to read more, check out this article on the advantages of SaaS for data security strategies.