Artificial intelligence has had a fantastic impact on the marketing profession. SAS.com has a very useful guide on the benefits of artificial intelligence for marketers. They pointed out that there are three areas where big data is being leveraged in this vertical.
One of the biggest ways that artificial intelligence has proven to be most valuable has been in the development of sales funnel tools. You can learn more about the use of AI with these tools by studying the ones listed below.
Artificial Intelligence is Revitalizing Sales Management Tools
Artificial intelligence is invaluable for creating better sales funnels. We will bridge the two concepts later in this post, but we want to take some time to cover the fundamentals of sales funnels, so you can appreciate the advantage of AI first.
The internet is where the businesses are going nowadays because of its worldwide reach and 24/7 capacity. Both buyers and sellers are now relocating online to grow their business. Buyers are often buying more online than in physical stores and sellers are opening shop over the internet seeing this trend. Click here to learn why you should move your business online.
However, not all businesses are experts in doing business online. The internet is a different world, with different rules and dynamics. For one, your reach on the internet is global. If you wanted to, you can sell it to anyone in the world. Another thing is marketing and there are many different marketing strategies online that are relatively new.
One of the techniques in marketing a business on the internet is the sales funnels. It's called a funnel because it works like one. People come in the top side of the funnel and then slowly come out the other side converted. A conversion in this situation is usually a sale as which is the goal of businesses, however, these tools can be used by non-profit organizations too to make conversions either for their cause or belief. Visit this link to learn more about sales funnels: https://www.entrepreneur.com/article/296526
A Sales Funnel starts by attracting people to your site or funnel in many ways. You can attract them by blogging, social media, paid ads, or organic searches. Then once they are on your site, they start the funnel process which starts with awareness. The whole process can take days or even weeks to finish. This is a nurturing type of sales but you just let your tools do it for you. Awareness is the part where people start to get aware of who you are and what you are all about. This is when the customer learns about you so that you become familiar with them.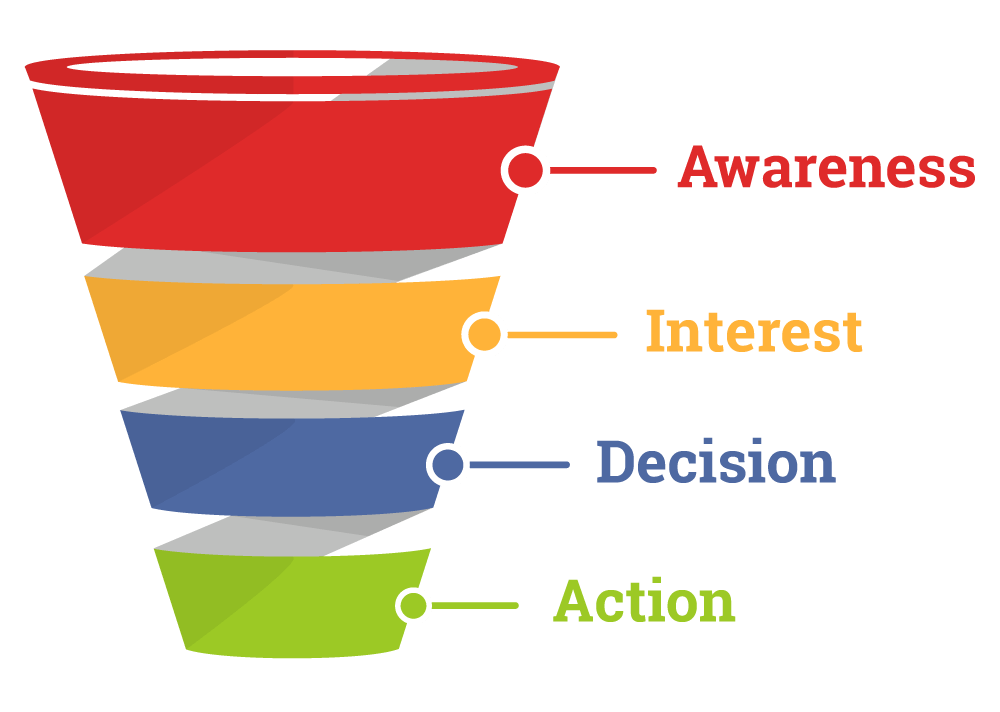 The next step is interest. This is the part of the funnel where you try to pique their interest by giving them related content. You will give them stories and videos that your customers can relate to and then relate to you. This will remind them that you have the solution to their problem. This will then bring them to the third part of the process which is the decision. After making them realize that all they needed to solve the problem that they have been having is with you, they will now decide that is time to buy your product.
After deciding, they will have to put it into action which will take them to the last step of the funnel which is action. When they purchase, this means that you get your conversion. You need to remember that you normally don't expect that you convert everyone you attract to your site. However, there is a percentage of people that will convert and this is where your money will be. After seeing what your conversion rate is, you can now scale up your efforts and money put to get bigger sales.
Eric Siu, the founder of Single Grain, has talked about some of the ways AI has been most beneficial in the field of marketing. He listed 20 AI tools that marketers can use for productivity. However, many of them are not specific to the marketing field.
We wanted to put together a new list of tools that was more succinct and relevant. The tools listed below can be invaluable, as they were designed specifically for marketers.
To be able to do a sales funnel, you will need sales funnel software. Here are some of the top sales funnel builders:
ClickFunnels
ClickFunnels is one of the most well-known of this kind of marketing tool. A lot of people have used it and have tried their power. It is very easy to use. You only need to drag and drop to edit your page. Moreover, even when it is simple to use, it looks very professional. This tool will help you build your leads and convert your sales.
After signing up for ClickFunnels, you are given the option to upgrade to Actionetics MD. The upgrade will help you send targeted emails with specific messages for each customer. This will help in making your campaign more successful.
If you are new to ClickFunnels, then you don't have to worry because they offer a 14-day trial. This is enough for you to set up and get your feel on the tool so that by the time you start paying for the tool, you are already earning money through it.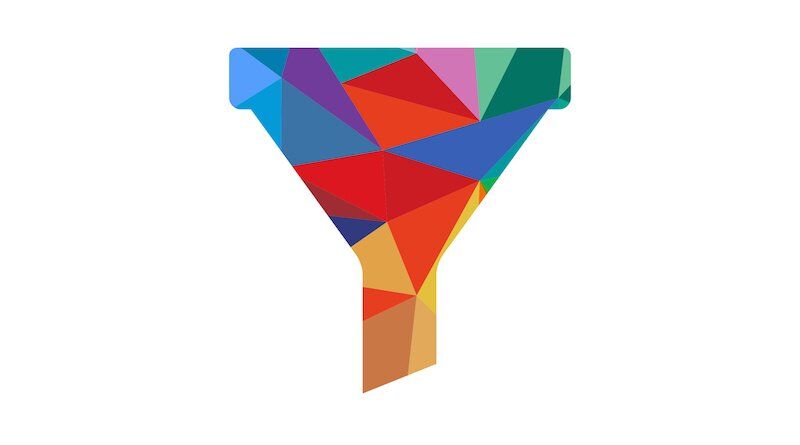 Leadpages
Leadpages is one of the best ways for you to gain new customers. This tool will help you gain new leads who will eventually become your customers. This can be used to create your website or your landing page. Leadpages will make it look attractive so that you will have to problem attracting new customers and converting them into sales.
This builder uses a drag and drop platform making it very easy to use. There are also a lot of templates to choose one to ensure that your site is one of a kind and is attractive enough for your buyers. Additionally, they make sure that your site is mobile optimized as they know that a big part of internet users will be checking your website through their phone or a mobile device. Check this page to learn about mobile optimization.
Leadpages is easy to use but also very versatile when it comes to making your site. Almost everything is customizable. This includes the fonts, the images, and even the pop-ups. Plus, they have a metrics dashboard where you can see how effective your site is doing.
Instapage
Instapage is one builder that you will love. They have a platform for building your website and driving your business to convert more sales. You can do so much with this tool. If you already have a website, they have a team that will help you migrate your site to their platform and make sure that there will be no mistakes or errors. Additionally, they ensure that their pages load fast because they know how annoying slow loading pages could be which could cause users to stop visiting your page. They make sure that their pages load in less than half a second.
They have over 90 templates that you can choose from in building your site. This large number of choices will ensure that you can build the perfect site. Moreover, they have a feature that properly scales your site so that things do not look out of place or unprofessional.
AI is Vital to Modern Sales Funnels
Sales funnels rely more on AI than ever before. You should be aware of the various sales funnel builders on the market and use their AI capabilities to their fullest potential.