You need to KNOW who lands on your website, who reads your posts, and everything about them. This way you get to target your marketing efforts at the right people, people who need your services.
Trying to improve your SEO without the right tools is like a monkey trying to write out the bible: If you have a million lifetimes there is a not even a one-in-a-million chance of getting it right.
Each tool is perfect for someone. The secret is to find the best tool for YOU.
A freemium SEO tool that ticks all the boxes. Any enterprise that aims to improve its understanding of its customers can use Ubersuggest to target its marketing more effectively: The learning curve is almost non-existent, and companies can improve their SERPs without employing consultants.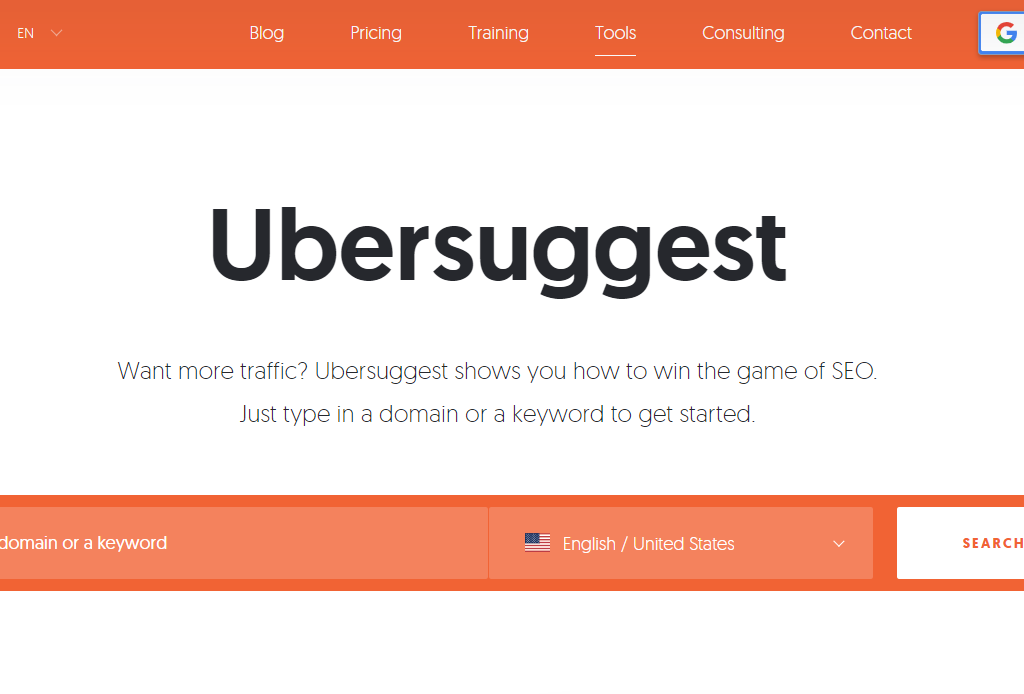 Ubersuggest is aimed squarely at business owners rather than SEO agencies. The emphasis is on simplicity of use, yet it still manages to include everything a non-specialist requires.
The freemium Ubsersuggest software includes:
Keyword research
Backlink checking
Topic research
Competitors? sites analysis
SEO site audit
Week-by-week personalized action plan
You can check any site using Ubersuggest without paying a cent. There are data limits with the free plan, but you can just come back the next day if you do hit them. (Only SEO agencies are likely to run into Ubersuggest?s daily search limits).
The weekly SEO action plan varies according to your answers to a few simple questions; questions like, ?Do you invest in paid search?? and ?How many people work in your business??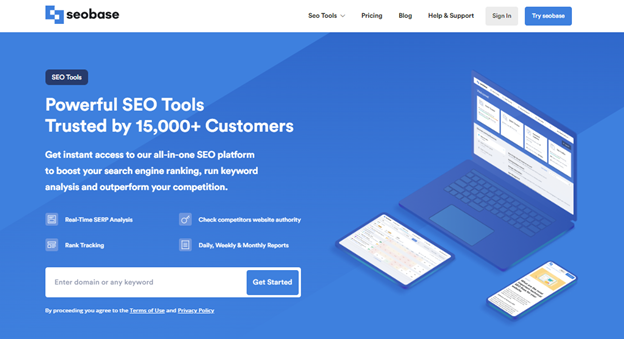 Seobase is a pioneer online toolset for search engine optimization (SEO) trusted by thousands of customers. Seobase provides the best SEO tools designed to boost search engine visibility. In addition, seobase helps marketers complete multiple marketing tasks, from competitor analysis and marketing research to tracking rankings on search engine result pages (SERPs).
Features of seobase:
Keyword Explorer
SERP Checker
Rank Tracker
Site Profiler
Backlink Checker
A premium, professional SEO and site analysis tool which includes backlink analysis and Majestic?s excellent Site Explorer tool.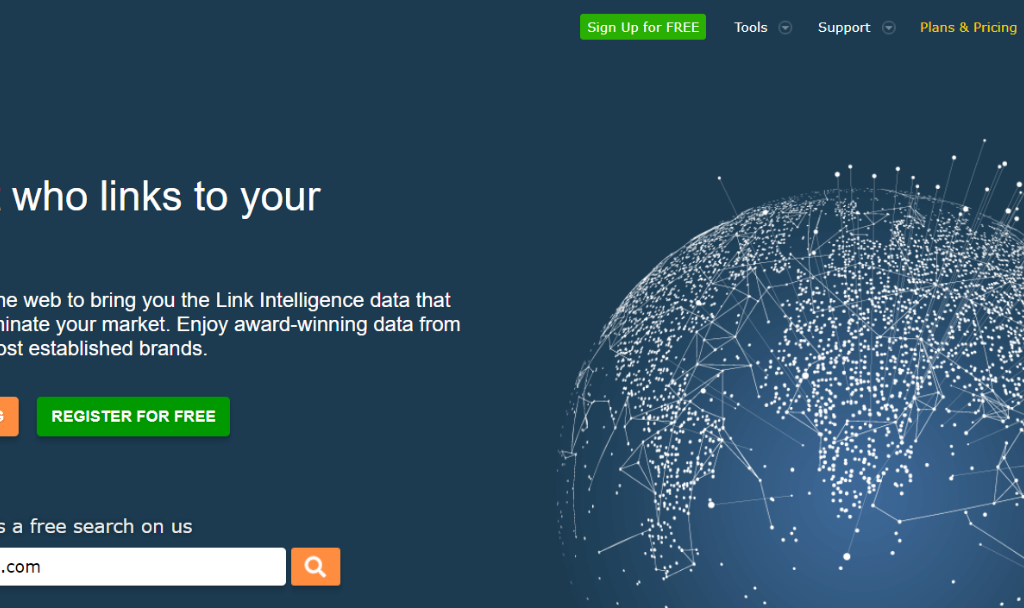 Majestic?s SEO tools are perfect for professional SEOs, but the suite does come at a hefty cost.
The $99 per month Pro subscription enables you to do:
Keyword research
Check backlinks
Analyze competitors? sites
Audit your website
Majestic does give you great analysis depth. Links are analyzed for trustworthiness, sites that link to multiple competitors are identified, and raw analysis data from any website can be downloaded.
A complete search analysis program aimed at SEO consultants and agencies.
Moz Pro gives you so much data you will need a team to make the best use of it. This is not a tool for small businesses that are trying to do their own SEO.
Moz Pro?s $149 per month Medium subscription gives you:
Keyword research
Backlink checking analysis and how backlinks are changing over time
Rank checking of your site and competitors over time
Analysis of competing sites
SEO site audits
Every Moz Pro subscription gives you access to similar data. More expensive subscription levels have higher monthly data limits.
A free service that is available to anyone. It is useful for spotting trending search terms or comparing two potential keywords so you can concentrate on the one with more potential.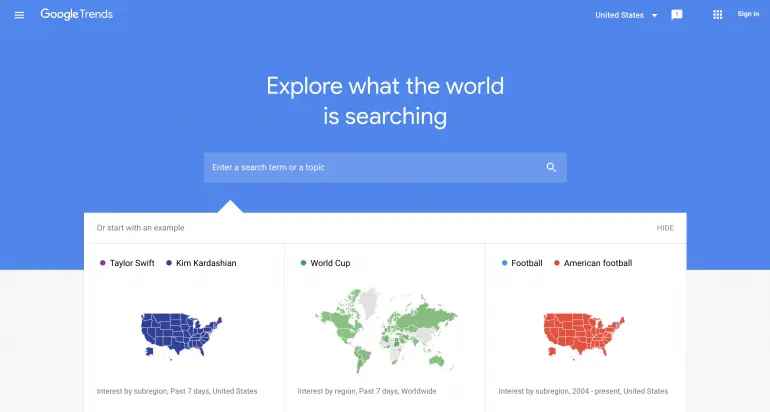 The graphic above gives you some idea of what you can do with Google Trends. It examines the terms DNC and RNC and breaks down searches by state. Results are presented in easily-read bars.
A suite of SEO tools that covers the needs of every professional SEO.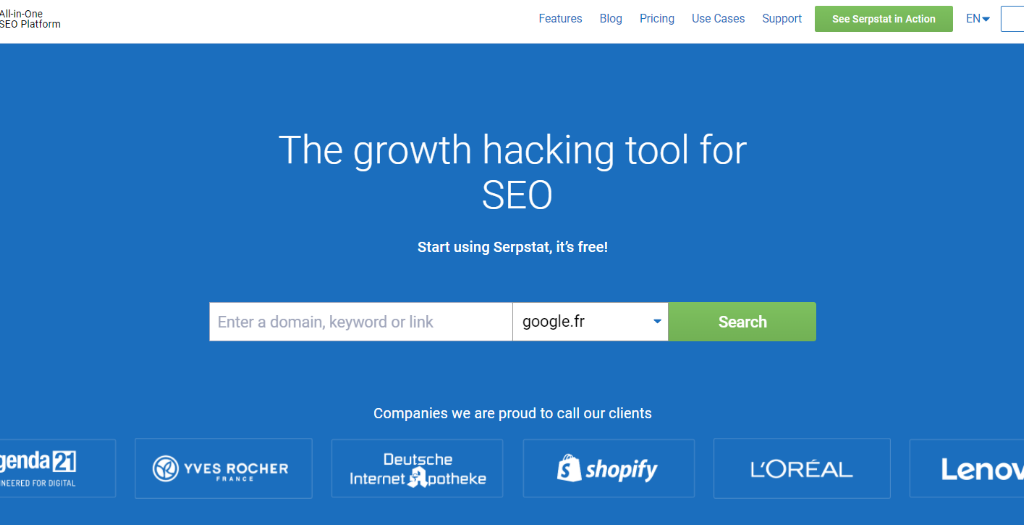 SerpStat has a flexible range of plans that are tailored to suit small business owners at the lower end, to SEO agencies at the higher end.
All SerpStat accounts include:
Keyword research
Backlink checking
PPC tools
Competitors? sites analysis
Site audits
Rank tracking
SerpStat subscriptions range from $69 to $499 per month. The $69 Lite subscription is aimed at SMBs and individuals. More costly subscriptions include more users and higher data limits.
The only tool an SEO agency needs. It does everything you will ever need, at a price.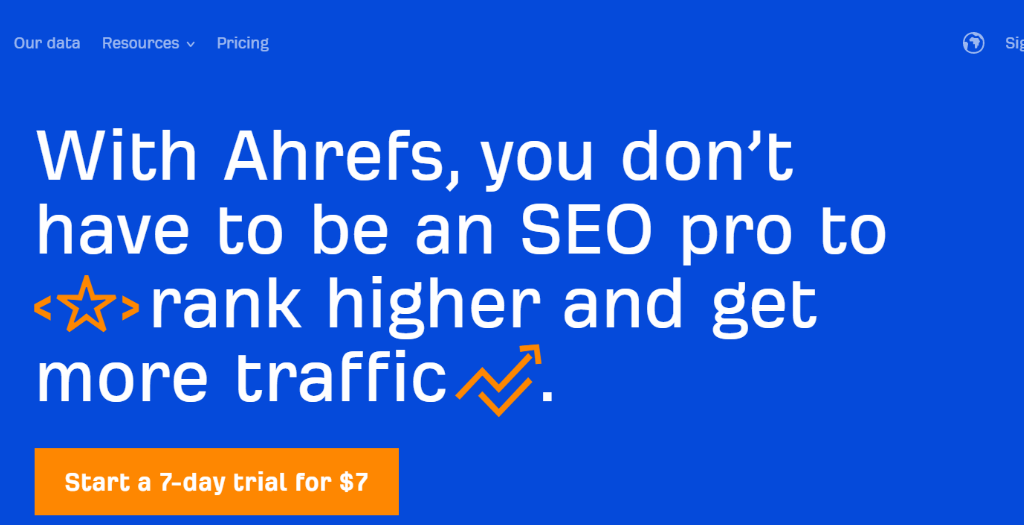 Ahrefs offers you a $7 7-day trial, so you can see what you will get for your money. You get a lot!
All Ahrefs plans include:
Keyword research
Backlink research
Topic research
Competitors? sites analysis
site audits
Rank tracking
Plans range in price from $99 per month to $999 per month. Higher-rate plans have higher data limits and allow more users. The $99 per month plan is aimed at small businesses that are trying to improve their SERPs.
The Short Version
SEO data tools vary in complexity, cost, and capabilities. If you are new to SEO or the area is only one of your responsibilities then Ubersuggest is probably your best option. If you are a professional SEO then you need to test drive some of the more expensive tools like Ahrefs, Moz Pro, and Majestic to see which best suits your needs.