Artificial intelligence has led to a number of developments in many industries. A growing number of companies are using AI technology to transform many aspects of their workplace.
One of the biggest benefits of AI is that it has helped streamline many workplace functions. Many companies are using AI technology to make it easier for employees to work from home. Countless services like Zoom use AI to offer more robust features to their users, which helps companies offering work from home opportunities do so more efficiently.
AI is also helping solve some of the challenges that have come with working from home. We stated that AI is essential to fighting cybercrime during the pandemic and this will hold true after the pandemic ends. Cybercriminals have started scaling their cyberattacks to target people working from home, since they tend to have less reliable digital security. AI has led to some important advances that will shore up defenses against these criminals.
AI is Going to be Essential in the Fight Against Cybercrime as More People Work from Home
According to the analysis of Cybersecurity Ventures, the yearly cost of cybercrime is expected to reach $10.5 trillion, and ransomware damage costs will reach $20 billion by 2025. It indicates that businesses should do everything they can to protect their critical data. AI is going to be more important than ever.
This article will help you to understand how remote working has caused cybercrime, its consequences, and proactive measures focusing on AI-driven cybersecurity apps to handle this critical issue.
Remote working – Pre and Post Pandemic
Remote working is not a wholly new concept; before the coronavirus pandemic, some companies had arrangements to work from home once or twice a week. However, COVID-19 has made this the rule rather than the exception.
As the consequences of a global pandemic, cybersecurity statistics show a significant increase in data breaching and hacking incidents from sources that employees increasingly use to complete their tasks, such as mobile and IoT devices. So, the value of a free VPN service that ensures cybersecurity has tremendously increased.
Remote Working and Use of Technology
According to Statista, 44% percent of U.S. employees are working from after the pandemic. In addition, most company transactions were reliant on the internet and devices such as Laptops, Desktops, Androids, iPhones, iPods, Macs, and more.
Communication is the heart of every business, and these technologies make it possible for employees to communicate while working from anywhere. The reality is that without these devices, little or nothing can be accomplished.
Cybercrime and IoT devices
Businesses have a large number of employees working remotely. So, these remote employees are more likely to be attacked by cybercriminals. Sometimes employees also rely on public WIFI, which is notoriously unreliable. Cybercriminals are fast to exploit these flaws. That's why cyberattacks are continuously increasing.
ZecOps, a mobile security forensics firm located in San Francisco, uncovered a problem in the Mail app for iPhones and iPads, which is a vulnerability that allows hackers to remotely take data from iPhones even if they are running the latest versions of iOS. As a result, it has increased the security concerns for businesses.
Optimizing AI-Driven Cybersecurity Apps
AI has been incredibly important in the evolution of cybersecurity. While precautions such as VPNs and a zero-trust strategy are still important in preventing cyberattacks, however, you can consider incorporating the following AI apps into your security network to improve threat detection, response, and reporting.
1. Intruder
The recent estimates uncover over 8,000 new vulnerabilities in mainstream software and hardware platforms every year on average. That's over 20 every single day. There is an intruder to fix this issue.
It uses sophisticated AI algorithms to scan and detect vulnerabilities and cybersecurity flaws in your digital infrastructure, helping you avoid costly data breaches. It is one of the most effective cybersecurity apps that use AI to thwart hackers.
2. WiFi Proxy and Switcherry VPN
Switcherry VPN is stated to provide a one-touch connection. Its free mode will keep you private and anonymous on all of your devices. It will also use complex AI features to safeguard your data and privacy on public WiFi and prevent your connection from any tracking. It is compatible with Android, iPhone, Windows, iPad, and Google extensions.
3. Syxsense secure
Synsense secure is a cybersecurity app that uses some of the most advanced machine learning tools to protect against cybercrime. This AI-powered software combines vulnerability detection, patch management, and endpoint security in a single cloud console, making Syxsense Secure the world's first IT management and security solution. It also works with Windows, Mac OS X, and Linux.
With a drag-and-drop interface, the software streamlines complex IT and security operations. In addition, the pre-built templates can keep your organization secure in the absence of huge teams. You can also read out 10 ways to ensure data security.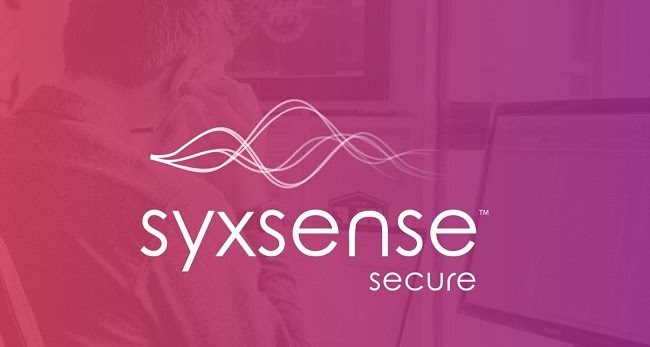 Device-Based Cyberthreats
Businesses usually face phishing and ransomware kinds of cyber-attack. The details of each are presented below.
Phishing: Email plays an important role in any business, which is why phishing is likely to be on the rise, as seen during the epidemic. Even though phishing assaults decreased in 2019, they still accounted for one out of every 4,200 emails in 2020.
Ransomware: This cybercrime is becoming more sophisticated, and the consequences for businesses are becoming more severe. According to Cybersecurity Ventures, the average cost of a ransomware attack on a business is 133,000 dollars. The prominent businesses suffered by ransomware are the following.
1. Software AG
Software AG is Germany's second-largest software corporation and Europe's seventh-largest. In October 2020, the company was subjected to a cyber-attack. Clop ransomware was distributed by the hackers, who wanted a $23 million ransom in exchange for the company's records and personal information.
2. Sopra Steria
Sopra Steria, a French IT services provider, was also affected hard by Ryuk ransomware.
3. Seyfarth Shaw
In October 2020, a ransomware attack targeted Seyfarth Shaw LLP, a renowned multinational law company in Chicago. Their entire email system was compromised as a result of the hack.
AI-Powered Apps Are the Secret to Stopping Cybercrime
As most businesses have adopted remote working, more devices are required to ensure that employees can communicate easily and the commercial transactions can flow freely. AI technology is helping fight cybercrime.
Cybersecurity apps are the most recent advancement in the fight against cybercrime. The above discussion helps you to know cybersecurity apps primarily intended to protect networks, websites, and wireless devices such as iPhones, iPads, Android phones, iPods, and Macs from malicious hackers.