Cloud data security is a crucial aspect of safeguarding sensitive data stored in cloud environments from unauthorized access, theft, and other security threats. This entails implementing a wide range of robust security measures that can protect cloud infrastructure, applications, and data from advanced cyber threats.
Furthermore, with the widespread adoption of cloud-based solutions, the risk of cyber-attacks has increased significantly. Cyber attackers are continuously devising new and sophisticated techniques to gain access to sensitive information, which underscores the need for strong cloud data security measures. For example, in 2019, Capital One, a major financial institution in the United States, suffered a massive data breach that exposed the personal and financial information of over 100 million customers. The breach was estimated to have lost Capital One between $100 million and $150 million.
Therefore, it is imperative that businesses prioritize the implementation of robust cloud data security measures to protect sensitive data and mitigate the risks of cyber-attacks. This can be done easily with the help of cloud data security tools that can automate and monitor key security functions.
Top Tools for Your Cloud Data Security in 2023
Cloud data security tools offer a range of powerful security services that can help businesses secure their cloud infrastructure and protect against data breaches and other security incidents. By leveraging these tools, businesses can significantly improve their cloud data security posture and minimize the risk of security incidents. Here are some of the top tools for cloud data security in 2023:
Sentra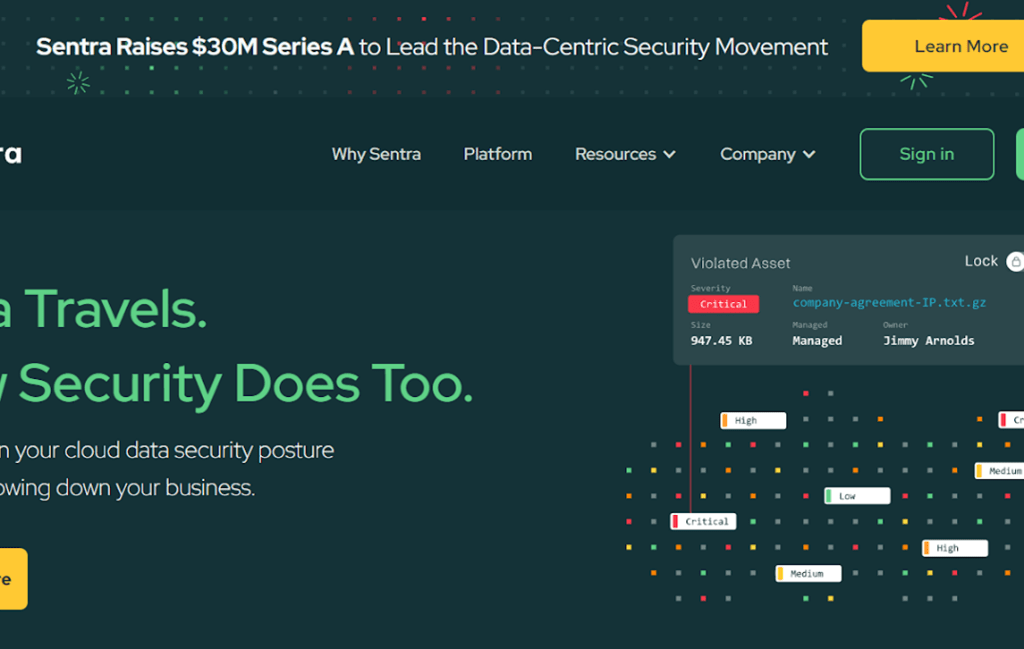 Sentra is a cloud security platform that provides a range of security services, including network security, vulnerability scanning, and intrusion detection. Their mission is to help companies locate their sensitive data and avoid shadow data, give this PII the correct security posture, and protect the most sensitive assets from potential breaches. The platform also allows you to conduct continuous assessments of your data security posture for risk assessment and compliance purposes. More notably, they have an intelligence data scanning facility that doesn't break the bank, making it a great option for businesses trying to save on their cloud usage bill.
Piiano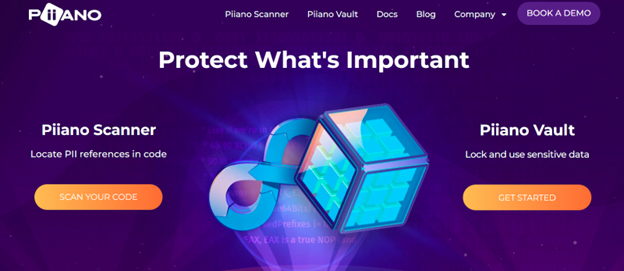 Piiano is a cloud security platform that offers real-time protection for cloud-based applications and APIs. There are two primary services: Piiano Scanner and Piiano Vault. The scanner is a privacy intelligence tool that enables businesses to gain instant visibility of sensitive personal data and identify privacy issues in their source code. Piiano Vault is a storage feature for sensitive data that protects the data through various GDPR and CCPA compliance methods. Piiano offers granular access controls and a lot of oversight over data usage within code, making it a good cloud data security tool.
Polar Security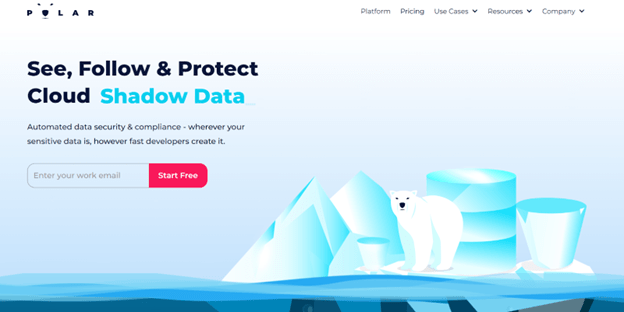 Polar Security is a cloud-native security platform offering various security services, including network security, endpoint protection, and threat detection. With Polar Security, businesses can protect their cloud environment from various cyber threats, including malware, ransomware, and phishing attacks. Polar Security also offers advanced analytics capabilities, enabling businesses to gain insights into their cloud security posture and identify areas for improvement. Furthermore, it also provides email security, web security, and cloud access security broker (CASB) services.
Sysdig
Sysdig is a container monitoring and security tool to manage complex cloud-native environments. With Sysdig, users can gain real-time visibility into the performance and security of containerized applications and infrastructure. It can capture system calls, network activity, and other system events, providing detailed insights into the behavior of containers. Sysdig includes a wide range of security features, such as image scanning and runtime security policies. The tool is designed to work seamlessly with container orchestration platforms like Kubernetes, Docker Swarm, and Mesos.
JupiterOne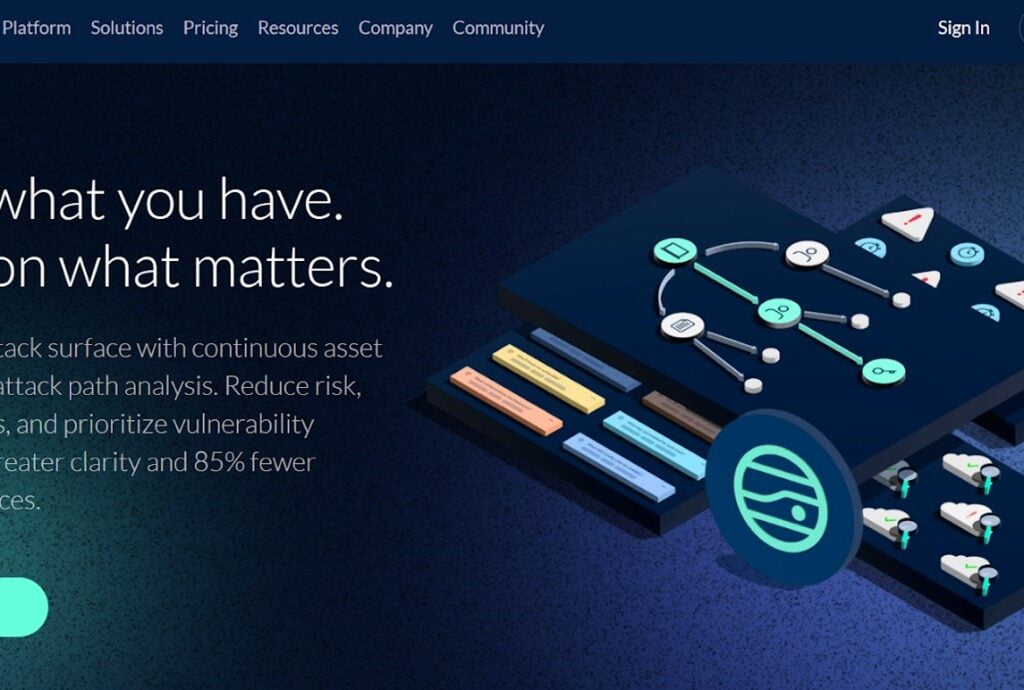 JupiterOne is a cloud-based cybersecurity asset management platform. It automates the collection, analysis, and correlation of security data from various sources to identify security risks and compliance issues. The platform enables organizations to manage their digital assets securely, create policies, set access controls, and define workflows. Finally, JupiterOne provides visualization tools and reports to assess security posture and track compliance with regulatory standards like PCI, HIPAA, and SOC2.
Auth0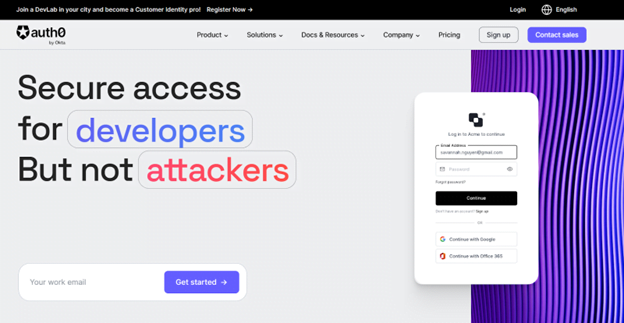 Auth0 is a cloud-based identity and access management platform that enables cybersecurity professionals to secure access to applications, APIs, and devices. Auth0 supports various identity protocols such as OAuth, OpenID Connect, and SAML. Auth0 also provides features to manage user profiles, roles, and permissions, and to enforce security policies. Not to mention, the platform includes built-in integration with various third-party applications and can be customized to meet specific business requirements. 
Conclusion
As the adoption of cloud-based solutions continues to rise, so does the potential risk of cyber-attacks on cloud infrastructure and sensitive data. The consequences of a cloud data breach can be severe, including financial losses, regulatory fines, and reputational damage. Thus, cloud data security is crucial to protecting sensitive cloud-based data from online cyber threats.
The tools outlined in this article provide a range of powerful security services like vulnerability scanning, compliance-adherent storage, endpoint protection, container security, visualization, and permission controls. By taking a proactive approach and leveraging powerful cloud security tools and services, businesses can mitigate the risk of security breaches and protect themselves from the potentially devastating consequences of cyber attacks.