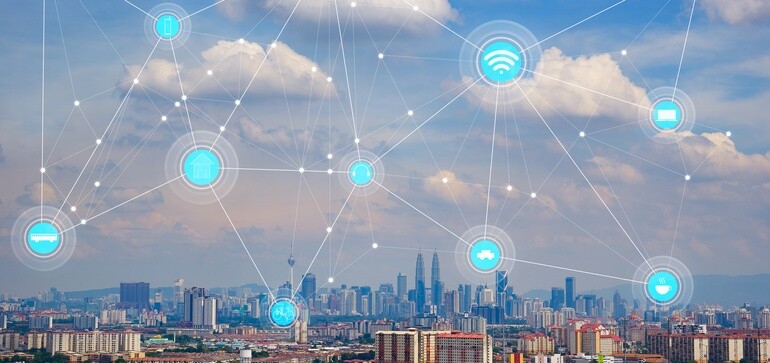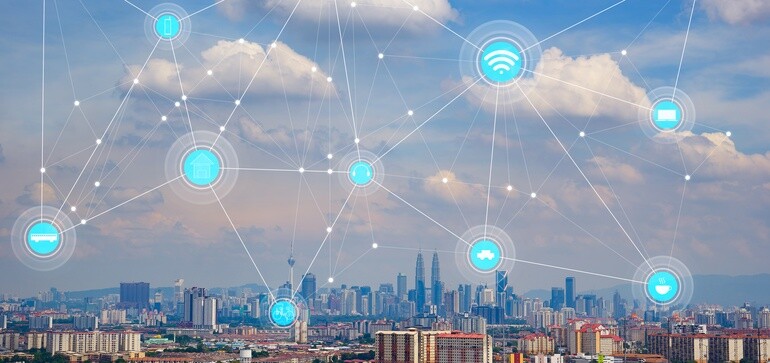 You've likely seen the overly bullish forecasts for the Internet of Things market — visions of upwards of 50 billion IoT devices deployed by 2020.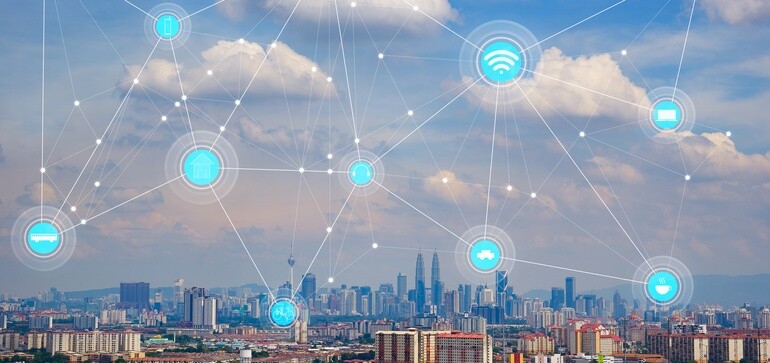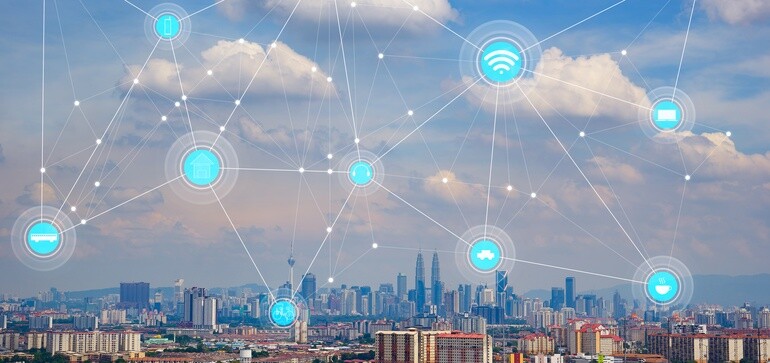 You've likely seen the overly bullish forecasts for the Internet of Things market — visions of upwards of 50 billion IoT devices deployed by 2020.
Today, those projections have returned to earth — the latest numbers from major analyst firms range from 20 billion to 30 billion devices deployed by 2020. More importantly, products and platforms deployed with very poor (or in many cases, nonexistent) data security led to malware injections, exposing payment data and temporarily taking down swaths of internet service.
Pundits, vendors and end users all seem to agree: cybersecurity is IoT's Achilles' heel and building better data protection into existing and future networks is imperative. Yet, despite this patina on the dream of a shiny, ubiquitously connected future, IoT is paying dividends in a number of sectors, including energy, manufacturing, and transportation.
As the cost of sensors has fallen precipitously over the past decade, and with many enterprises moving their IT infrastructure from on-premises servers to cloud-based services, IoT technology is enabling companies to automate business processes, boost productivity and improve efficiencies in a number of sectors.
Driving supply
It's becoming hard to find a large logistics or fleet management company that isn't using some type of IoT-based route optimization and remote diagnostics engine. But Glanbia, an Irish provider of nutritional supplements and dairy products, has tightly integrated its truck fleet with its ERP.
Sensors installed on the trucks it uses to collect milk at farms track not just the quantity of milk being collected but also variables such as percentage of cream, protein and lactose. This data is then transmitted to the ERP, which then directs the driver back to the optimal facility, based on how the product will be used (sold as cream, say, versus used to extract whey for nutritional products). When the truck arrives, the plant is ready to turn those ingredients into products.
Waste not
Waste management might not seem like a benefactor of IoT technology, but Navigant Research expects the global smart waste collection technology market to grow from $57.6 million in 2016 to more than $223.6 million in 2025.
Sensors provide data on how full or empty each garbage and recycling bin is and transmit this data to the local collection agency, so that trucks are only sent to full bins. Waste haulers in cities around the world have saved fuel and millions of dollars by utilizing this technology, provided by Bigbelly, Enevo, and a growing list of other technology providers. In fact, some haulers have reduced truck dispatches by up to 80%.
Big Belly's bins, which have integrated solar-power compactors that concentrate the refuse to further reduce pick-ups, can also act as sensor hubs for cities to track air quality, noise, foot traffic or other insights that are fed into larger smart city applications. The collection cans even act as Wi-Fi hot spots or advertising spaces, generating revenue for host cities.
Made in the industrial internet
"Manufacturing is seeing huge returns from IoT," said Isaac Brown, analyst with Boston-based Lux Research. "Both from improving operations [within factories] and from producing and selling IoT-enabled products."
Jabil, a contract manufacturer, takes an innovative approach to smart manufacturing, going beyond using networked vibration or heat sensors to track equipment health. For example, by taking precise weight measurements of the components produced by an injection molding machine, and using Microsoft's Azure IoT software to analyze that output, it gets clues into whether that machine is running optimally, and can move toward preventative rather than reactive maintenance.
"We've seen 10-20% improvements in metrics we track, such as scrap reduction," said Gary Cantrell, Jabil's director of enterprise production and quality.
ITAMCO, an Indiana tooling, and engineering company, has embraced IoT not just as part of its high-precision metal component manufacturing system but across its organization. When interacting with machinery, operators wear network-connected glasses that use augmented reality to transmit useful information into their field of vision, aiding maintenance operations. Its forklifts are linked via radios to its ERP system so that drivers are directed around a warehouse more efficiently, thereby optimizing material management.
Fueling a connected future
Oil and gas providers not only use cloud-connected sensor networks to track the health of critical but remote pumping and transportation infrastructure, they also integrate sensors into safety equipment to monitor employees' location and health.
Canadian utility BC Hydro turned to Bit Stew, a Vancouver-based data integration, and analytics provider, to help it manage the onslaught of data being generated after rolling out 2 million smart meters to its customers, as well as thousands of networked relays and routers used to manage its electrical equipment.
Bit Stew, which GE acquired in November for $207 million, was also tasked with pulling data from 30 different legacy operational technology and information technology systems into a single pane of glass. The utility can now respond to weather-related outages more quickly and uses predictive modeling features to prioritize its maintenance operations.
Duke Energy is collaborating with the Industrial Internet Consortium and other partners to integrate IoT technology into microgrids, designed to improve communities' resiliency to power outages and make it easier to transition between conventional and renewable energy sources.
---
This post originally appears on our sister publication, Supply Chain Dive. Our mission is to provide busy professionals like you with a bird's-eye-view of the Supply Chain industry in 60 seconds. To subscribe to our daily newsletter click here.