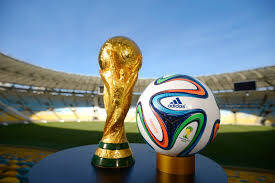 After years of planning, the 2014 World Cup is set to kick off in Brazil this week. Here we look at what it takes to pull off a global sporting event – and what this can teach us about delivering successful Business Intelligence projects.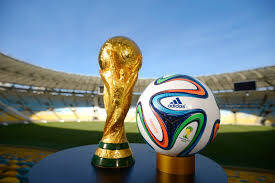 After years of planning, the 2014 World Cup is set to kick off in Brazil this week. Here we look at what it takes to pull off a global sporting event – and what this can teach us about delivering successful Business Intelligence projects.
With just a few days to go before kick-off, attention turns to the 32 countries taking part in this year's tournament and their final preparations on and off the pitch. Over the next five weeks, these 32 teams will play in 64 matches across 12 different cities, competing to lift the trophy in Rio on the 13th July. For the teams involved, this is the result of months of hard work throughout the gruelling qualification process necessary to book their place in Brazil, but for organisers the preparations began a long time before that.
For five weeks, the eyes of the world will be on Brazil and expectations are high so it is crucial that every detail goes according to plan. Any mistakes will be under intense scrutiny. With a global audience of over 3 billion, the World Cup is by far the biggest sporting event in the world and a project on this scale takes years of planning. However, many of the factors involved in delivering such a large project have relevance for companies engaged in undertakings such as Business Intelligence projects.
Delivery time
The state of the stadia in Brazil has been a major talking point in the media throughout the build-up to the World Cup and, with only a few days to go, there still remain concerns over five of the 12 venues. The original deadline for these stadia to be completed was December 2013 but this continued to be pushed back as delays set in and costs escalated. There is a strong possibility that sections of these stadia will not be completed in time and contractors are facing heavy penalties for the late delivery of these projects.
With Business Intelligence projects, delays in the implementation of software solutions can be just as detrimental for companies. With large amounts of capital and resources invested into these projects, it becomes vital that they deliver what they promise, on time.
For companies in competitive industries, the speed of implementation is crucial, as they need to be able to access information that could give them a competitive edge over the rest of the field. The longer a project is drawn out, the more likely it is that internal discontent will grow. This increases the likelihood that Business Intelligence projects will fail.
Project cost
Hosting an event like the World Cup requires a huge financial outlay and this year's tournament is set to be bigger than ever before, predicted as it is to cost the Brazilian government around $14 billion. Costs have escalated far beyond original estimates with the outlay on new stadia optimising this overspend.
A reported spend of over $3.6 billion on stadium improvements means costs have more than tripled the original $1.1 billion budget, and this has sparked mass protests across the country as citizens demand greater investment in health, education and transport.
Companies engaged in Business Intelligence projects often face similar issues as projects are delayed and costs spiral way over initial estimates. Ancillary costs such as installation, hardware, consultancy support and additional staffing requirements mean that traditional Business Intelligence projects frequently go over budget.
SaaS BI vendors can deliver Business Intelligence projects with cost‑effective, fixed-price implementations, and one all-inclusive monthly subscription that includes support and on‑going changes.
Infrastructure
World Cup preparations have highlighted the limitations of Brazils ageing infrastructure and over the last few months questions have been raised over whether it will be able to handle the influx of international visitors. The government recently downplayed problems with the country's ageing airports, many of which are still undergoing renovations originally due to be finished long before the World Cup began.
Nonetheless, an estimated 600,000 foreign fans and 3.1 million Brazilians are expected to travel throughout the country for events during the tournament, and there are fears of transport chaos. Organisers have been forced to scrap many of the improvements to infrastructure that had originally been promised such as road works, high-speed rail networks and monorail lines.
One of the common obstacles standing in the way of companies investing in Business Intelligence projects is the lack of infrastructure. In order to implement traditional Business Intelligence solutions, companies often have to invest large amounts of money to improve existing infrastructure and bring it up to scratch. This is not only costly, but can be time-consuming and additional training is often required to equip staff with the necessary skills.
With Cloud BI, Business Intelligence applications are hosted at an external location, allowing users to access these tools via a secure internet connection anywhere in the world. This drastically reduces the requirements for the physical infrastructure that traditional on-site operations necessitate – and can save companies a huge amount of money as a result.
Through Cloud BI, Business Intelligence projects are now increasingly accessible, even to those small and mid-sized businesses that would traditionally have lacked the infrastructure and resources needed for a BI deployment.
Security
One of the biggest concerns for World Cup organisers has been the security concerns brought about by recent strikes throughout the country, many of which have escalated into violence. With key political figures from around the world expected to be in attendance, it is crucial that security is tight.
Recent police strikes and the threat of more during the World Cup have exacerbated the government's problems and it has been forced to ramp up security deployments. Brazil says it will have 157,000 police and soldiers providing security during the World Cup, with the military deploying 57,000 troops, including 21,000 on alert for emergency operations.
Security is also a major concern for companies engaged in Business Intelligence projects, especially those with high volumes of confidential data. These concerns have often deterred businesses from embracing new technologies such as the Cloud. A common misconception about Cloud BI systems is that because the data is on the Cloud, it is less secure, but this is completely untrue. In fact, studies have proven that attacks are twice as likely to be targeted at on-premise solutions.