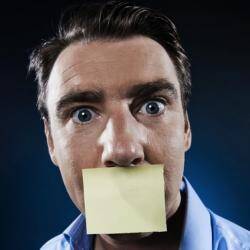 It's becoming clear that HR software and services companies have a big "big data" problem.
Big data may be the "in" thing, but many HR businesses are struggling to successfully position themselves as big data providers.
The problem has three parts: scope, readiness and interest. Many HR businesses are getting into the big data game, but most don't have big data products available yet. Until HR sees what big data can do, it doesn't appear to have much interest.
First, let's talk about scope (no, not the mouthwash, but about why the big data field has gotten so crowded).
It's clear that big data has huge potential for a variety of industries. There are many examples of how different industries can benefit, but instead of listing them ad nauseam, here's one example whose value should be clear to all: using big data to recommend specific actions to combat diseases could reduce health care costs by billions annually, according to McKinsey. Cool, right?
Many HR businesses certainly think big data is cool. They recognize the opportunity it provides, and many have the potential to provide big data solutions. Most vendors collect data from their customers, and by combining it with data from client and/or outside data sources, they can create big data with significant value.
That many HR businesses are jumping into the big data game is the first part of the problem. So many are positioning themselves as big data vendors that we have big overload about big data.
Stories about how big data is transforming business are endless. Making matters worse is the second part of the problem, that while it seems every HR business is touting its big data capabilities with white papers, webcasts, blog posts and other content, few actually have a big data product offering up and running. To get in on the trend (a Google search for "big data" returns 17,000,000 results), most are left to publish thought leadership content about what big data can do in the future.
As a result of this big data content overload, it is getting more difficult to get people to register for content (e.g., sign up for a webinar, download a white paper). And those who do are more likely to be from IT than HR.
This leads to the third part of HR vendors' big "big data" problem: Many HR decision makers don't care about big data per se. They don't care about what big data is, or what it might be able to do someday (frankly, they might be more interested in reading about mouthwash). What interests them is what big data can do for them, now — specifically how they can leverage the HR data they already have from their talent, learning, recruiting, payroll, benefits, compensation and other systems (including data from outside their company) to make better talent management decisions and improve the performance of their business.
The way HR feels about big data is the same most of us feel about "Intel is Inside" campaigns. Why Intel is inside is not important; nobody outside of techies cares. What's important is all the great things I can do with my computer if Intel is inside.
What does this mean for targeting HR with a big data product? First, marketing messages that focus only on "big data" or get into a technical discussion (the "why") don't seem to perform as well as messages that focus on how big data can transform HR (the "what"). How big data can help me hire better employees and retain them, lower employee benefit costs, develop better leaders, reduce absenteeism/presenteeism, etc.
Also, while it's important to incorporate certain technical keywords into your marketing copy and SEO strategies, it may not be a good idea to have them in your subject lines, content headlines or your product copy. Know your audience and buyer personas. Speak in language that resonates with them and talk about how your "big data" will impact their key performance indicators and/or business challenges.
What can big data do to help me attract, retain and develop a more effective workforce?

5 essential things HR professionals need to know about big data — before you go to SHRM
HR people don't want a technical white paper about what big data is. They want to know how it can make a difference — today.