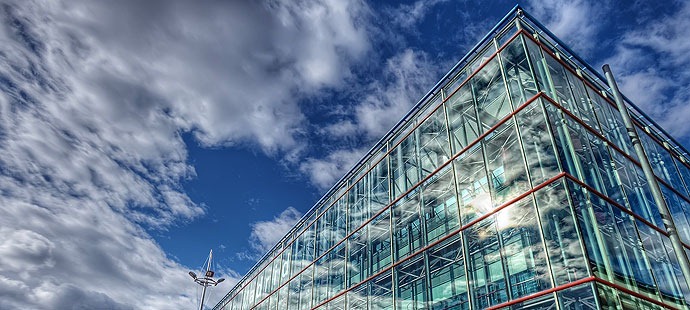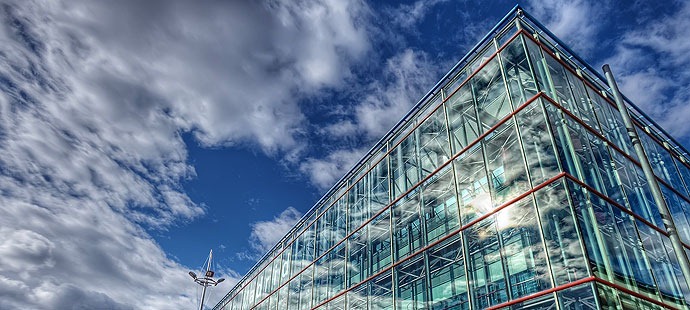 I'll be an official "social ambassador" for analytics at SAPPHIRE NOW from Madrid next week. This blog attempts to summarize the main analytics-related activities during the two days of SAPPHIRE NOW – but note that this year, SAPPHIRE NOW attendees also have access to all SAP TechEd sessions that are going on at the same time, making it even harder than usual to choose from the dizzying array of possible sessions (the SAP TechEd sessions are technology-focused, and include more networking sessions with IT peers, while the SAPPHIRE NOW sessions focus on the business aspects and include more customer sessions).
For the rest of this post, I'll focus on SAPPHIRE NOW. There are four main campuses, staffed by SAP experts available to answer any questions you may have:
Campus
Topics
Business Analytics Campus
Business analytics offers incredible value and insight. To help you evaluate the impact on your business, we've unified sessions and information within a single campus.

Business intelligence
Enterprise information management
Data warehousing
Enterprise performance management
Governance, risk, and compliance
Lines of business
Industries
Small businesses and midsize companies

Mobility Campus
Accelerate your business with mobile solutions from SAP and Sybase, an SAP company. This campus offers more than 100 state-of-the-art mobility applications and solutions, along with numerous presentations and opportunities to interact with mobility experts.

Mobility platform
Mobility strategy
Device management and security
Mobile applications
Mobile commerce
Messaging

Run Better Campus
This campus showcases how the SAP portfolio can help line-of-business in companies of all sizes and industry-specific audiences. Organized around the work streams of our customers,

Design Great Products and Manage Assets
Manage Sustainable Manufacturing
Optimize Supply Chain and Procurement
Deliver Exceptional Customer Experiences
Manage Core Business and Subsidiary Functions
Showcase Industries

Technology Innovation Campus
Learn about the latest advances in SAP technology, and how strategic innovations such as SAP HANA and cloud computing will transform business and IT.

In-Memory Computing
Cloud Computing
SAP NetWeaver
For this post, I'll concentrate on activities in the Business Analytics Campus, but note that if you're interested in mobile BI, analytics integrated with SAP, or the latest in in-memory systems, you may also want to check out the contents of the other three campus areas (as an example, "How Pfizer Uses Mobile Business Analytics from SAP" is on Wednesday afternoon). There are also analytics-related, "TED-like" sessions in the Spotlight theater (which will be recorded and available after the event)
Business Analytics Campus
There are an amazing 87 analytics-related, information-packed sessions scheduled over the two days – use the personal agenda builder to pick which ones you'd like to attend, and leave time to visit the analytics discussion tables (meet and discuss with SAP experts), the demo pods (working versions of the latest analytics software, including HANA, BusinessObjects 4.0, and EPM 10), and the exhibitor area.
Personally, I'll be concentrating on the customer presentations and panel sessions, so here's a recap of them below – to see the scheduled times, see the full list of sessions later in this post.
Customer Presentations
Bowers and Wilkins: Transform how you do business by "mobilizing" decision making. Mobile BI is the new reality for companies who want to transform how they make decisions today. Learn how customers are making fact-based decisions wherever they are with built-for-mobile BI. Discover how you can impact your business' performance with reporting, analysis, dashboards and visualization delivered real-time to any mobile device.
Novartis: Our journey to Integrated Business Intelligence. Learn how Novartis Pharma is consolidating its BI environment worldwide from seven instances of SAP NetWeaver Business Warehouse (BW) and transitioning to one single source of truth, introducing SAP BusinessObjects BI 4.0 and SAP BusinessObjects Planning and Consolidation 7.5 to enable a complete new level in business decision making capabilities.
Altron: Meet Growing Information Demands with SAP BusinessObjects 4.0 Innovations. Due to business conditions and increasing demands for information access, BI teams now face steeper requirements for information integrity, burgeoning data volumes, and demand for analytics across lines of business. Meanwhile end users clamor for simpler, faster mobile access to information. Hear how innovations in SAP BusinessObjects 4.0 can help.
Charite: Turn "Big Data" into Business Value with Real-Time BI. Increasing expectations of BI users for access to big data, coupled with rapid response times and rising need for intuitive end-user experience, put pressure on BI professionals. Hear how Charite, a large German university hospital supports its operations and research demands by leveraging in-memory technology with SAP BusinessObjects solutions.
All for One Drives Rapid Decisions and Project Delivery with SAP StreamWork. Learn about All for One Midmarket AG, a one-stop shop for outsourcing services and application management. Hear how the company increased customer interaction, streamlined its project management and delivery, and enabled faster, improved decision making with the cloud-based social collaboration solution, the SAP StreamWork application.
Tecan: Automating Internal Controls with SAP BusinessObjects GRC Solution. Hear how Tecan, a leader in life sciences supply, has implemented an automated internal controls system with SAP BusinessObjects governance, risk, and compliance (GRC) solutions. Learn how Tecan has revolutionized manual processes and achieved stronger and more reliable controls with the SAP BusinessObjects Process Control 10.0 application.
Why Medtronic Chose SAP HANA and SAP NetWeaver BW to Stay Competitive. Hear Medtronic Inc., a global leader in medical technology, explain its recent deployment of the SAP HANA platform and the SAP NetWeaver Business Warehouse (SAP NetWeaver BW) component. Learn how SAP HANA allows the company to better analyze business operations, lower total cost of ownership, and speed time to market. – Implementation/Technology Partner: Cisco
How Pfizer Uses Mobile Business Analytics from SAP. This discussion will help you learn firsthand how Pfizer Inc. embraced mobile analytics as part of its enterprise strategy. Hear about what the company learned and where it's going. (Mobility Campus)
BASF: Secure Supply Chain with SAP BusinessObjects Global Trade Services. BASF runs the SAP BusinessObjects Global Trade Services application, including global trade compliance and trade preference management. The company recently implemented new features, including Excise Movement and Control System and integration to the SAP Event Management application, to proactively monitor and manage a first-class supply chain.
Integrated Financial Reporting and Planning with SAP Software at Statoil. Hear about Statoil's successful integrated financial reporting and group planning. The company will share its implementation experiences with business intelligence and the SAP BusinessObjects Planning and Consolidation application, which helped increase quality and efficiency in producing internal and external financial reports.
Why AOK Chose SAP HANA for Real-Time Analytics. Hear why Allgemeinen Orts Krankenkassen (AOK), the largest health insurance organization in Germany, chose the SAP HANA platform for real-time analytics and data warehousing. Learn about AOK's short- and long-term use cases for SAP HANA, including plans to supercharge the organization's landscape for the SAP NetWeaver Business Warehouse component. – Implementation/Technology Partner: Dell
Get the Inside Story on Deloitte's Implementation of SAP HANA. Find out how key stakeholder support was gained and how a large amount of structured and unstructured data was deployed at Deloitte. See the impact the SAP HANA platform has on the company's front-end reports, including a reduction in data load time from 48 hours to 12 minutes and report run time from 30 minutes to milliseconds. – Implementation/Technology Partner: Deloitte
Logista: Managing Access Risk with SAP BusinessObjects Access Control. Hear how Logista, a leading logistics group, uses the SAP BusinessObjects Access Control application to address compliance challenges, reduce access-related audit findings, and achieve compliant role provisioning. Hear how, with an automated solution, Logista increases business ownership while reducing the cost and effort of access risk management.
Panel Discussions
BI Customer Panel: Featuring Shell and Celesio, and hosted by Adam Binnie (GM & Global VP Business Intelligence Solutions). How do you get the most from your business intelligence solutions? What should you look for when finding the right BI solutions? Many factors come into play regardless what industry you are from. Hear from companies explain how the SAP BusinessObjects solutions helped their users make smarter and faster decisions.
BI Product Panel: Where BI Takes Us Today: Featuring Adam Binnie (GM & Global VP Business Intelligence Solutions), Timo Elliott (Analytics Evangelist) and Thierry Donnadieu (Head of Business Analytics EMEA consulting). As businesses strive to find efficient ways to deliver attractive offerings to customers, how can yours do the same? BI solutions help businesses identify profitable products, services, processes and even customers. What BI innovations are SAP delivering that makes companies successful? Hear from SAP product leaders to learn how BI can help your business reach new heights.
Data Warehousing Customer Panel: Providing Instant Access to Big Data: Customers discuss experiences leveraging data warehousing solutions from SAP to solve challenges stemming from managing and providing real-time access to large volumes of data. Understand the role that can be played by the SAP HANA platform; the SAP NetWeaver Business Warehouse component, which is powered by SAP HANA; and Sybase IQ software.
Information Governance Customer Panel: We Deliver Quality and Trusted Information to Our Business: Find Out How. With corporate decisions relying on the quality of data, and the volume of data doubling every 18 months, it's vital for companies to firm up their corporate information governance. But who does, and why do they do it? Hear from Vodafone Group plc, Boehringer Ingelheim GmbH, and Alliander about how they deliver functional data management models. – Software Solution Partner: OpenText
EPM Product Panel: Helping Ensure Quick Time to Value with SAP BusinessObjects EPM Solutions. Implementing solutions that enable better control of growth and profitability remains a priority. But today implementations need to help ensure rapid time to value. Hear project managers who have led successful implementations of SAP BusinessObjects enterprise performance management (EPM) solutions discuss their approaches and experiences.
HANA Product Panel: Getting Started with an SAP HANA Platform Implementation. Join the SAP business analytics services team and our customers to get an overview of the latest and greatest in the world of the SAP HANA platform. Learn how SAP HANA has already helped numerous customers. This session will provide you with a clear understanding of the solution, road map, deployment options, and considerations.
Innovation Panel: Innovative Use of Business Analytics for Your Industry and Line of Business. Hear how SAP customers are benefitting from key innovations in business analytics – such as the SAP HANA platform, mobility, cloud services, and collaboration – for solving critical business issues. Hear them discuss their business challenges and their experience in selecting, implementing, and using business analytics to derive business value.
BI Value Panel: How We Drive Value from Business Intelligence. How do you get the most from your business intelligence (BI) solutions? What should you look for when trying to find the right BI solutions? Many factors come into play regardless of what industry you are from. Hear from three companies about how SAP BusinessObjects solutions helped their users make smarter and faster decisions.
Midmarket BI Panel: Unleashing the Power of Business Analytics for Midsize Companies. Join this panel of midsize companies to learn their real-life stories. Hear what they did to deploy SAP BusinessObjects analytic applications, and learn how they are using the solutions to gain actionable insights – including best practices – that otherwise have been invisible to them.
Full Schedule
Here's the full schedule of sessions that touch on Business Analytics over the two days of SAPPHIRE NOW, grouped by time slot, so you can more easily see the painful choices involved. Use the agenda builders for SAP TechEd and SAPPHIRE NOW to see more about the sessions, and to create your own list of activities that you can then email or download. I've put in bold the ones I hope to attend myself – see you there!
Tuesday 9th November
SAP TechEd starts a day earlier than SAPPHIRE NOW, packed with detailed, technical information about analytics, and a keynote from Vishal Sikka, SAP Executive Board Member leading technology and innovation– see the SAP TechEd agenda for more information (Vishal presents to the SAPPHIRE NOW audience on Thursday morning).
Wednesday 10th November
Wed., 09:00 a.m. – 10:30 a.m. General Session – SAP Executive Keynote Speaker: Jim Hagemann Snabe, Co-CEO of SAP
Wed., 11:00 a.m. – 11:45 a.m.,B31336 Strategies for Enterprise Business Intelligence Success: Do You Have One?, 45-Minute Microforum, Business Analytics Microforum 303
Wed., 11:00 a.m. – 11:45 a.m.,B31377 What's New in SAP BusinessObjects Planning and Consolidation 10.0, 45-Minute Microforum, Business Analytics Microforum 320
Wed., 11:00 a.m. – 11:45 a.m.,B31601 Drive Rapid Decisions with Collaborative BI Using SAP StreamWork, 45-Minute Microforum, Business Analytics Microforum 313
Wed., 11:00 a.m. – 11:45 a.m.,B32755 Using Business Analytics in Your Finance Department, 45-Minute Microforum, Business Analytics Microforum 300
Wed., 11:00 a.m. – 11:45 a.m.,B32762 Next-Generation Analytic Applications for Industry and Line of Business, 45-Minute Microforum, Business Analytics Microforum 325
Wed., 11:00 a.m. – 11:30 a.m.,B31335 Where BI Takes Us Today, 30-Minute Panel Discussion, Business Analytics Theater 1
Wed., 11:00 a.m. – 11:30 a.m.,B31392 How Do Your GRC Programs Measure Up?, 30-Minute Panel Discussion, Business Analytics Theater 2
Lunch
Wed., 01:00 p.m. – 01:45 p.m.,B31337 Embedding Analytics into SAP Business Suite Applications, 45-Minute Microforum, Business Analytics Microforum 303
Wed., 01:00 p.m. – 01:45 p.m.,B31367 Understanding the Road Map for SAP HANA with SAP NetWeaver BW, 45-Minute Microforum, Business Analytics Microforum 310
Wed., 01:00 p.m. – 01:45 p.m.,B31376 What's New in Treasury and Risk Management, 45-Minute Microforum, Business Analytics Microforum 320
Wed., 01:00 p.m. – 01:45 p.m.,B31600 Deliver Your Collaboration Strategy with SAP StreamWork, 45-Minute Microforum, Business Analytics Microforum 313
Wed., 01:00 p.m. – 01:45 p.m.,B32753 Budgeting, Planning, and Consolidation for SMEs, 45-Minute Microforum, Business Analytics Microforum 300
Wed., 01:00 p.m. – 01:45 p.m.,B32781 Increase Competitiveness Through Better Customer Insight, 45-Minute Microforum, Business Analytics Microforum 325
Wed., 01:00 p.m. – 01:20 p.m.,B31332 Meet Growing Information Demands with SAP BusinessObjects BI Suite, 20-Minute Presentation, Business Analytics Theater 1
Wed., 01:00 p.m. – 01:20 p.m.,B31390 Tecan: Automating Internal Controls with SAP BusinessObjects GRC Solutions, 20-Minute Presentation, Business Analytics Theater 2
Wed., 01:30 p.m. – 01:50 p.m.,B31349 Information Governance from the Ground Up: How to Make It Real, 20-Minute Presentation, Business Analytics Theater 1
Wed., 01:30 p.m. – 01:50 p.m.,B31598 All for One Drives Rapid Decisions and Project Delivery with SAP StreamWork, 20-Minute Presentation, Business Analytics Theater 2
Wed., 02:00 p.m. – 02:45 p.m.,B31338 Transition from SAP Business Explorer to SAP BusinessObjects BI Solutions, 45-Minute Microforum, Business Analytics Microforum 303
Wed., 02:00 p.m. – 02:45 p.m.,B31353 Why Information Governance Is Important Now, 45-Minute Microforum, Business Analytics Microforum 310
Wed., 02:00 p.m. – 02:45 p.m.,B31380 What's New in SAP BusinessObjects Strategy Management 10.0, 45-Minute Microforum, Business Analytics Microforum 320
Wed., 02:00 p.m. – 02:45 p.m.,B31397 Managing Risk in Today's Business Environments, 45-Minute Microforum, Business Analytics Microforum 313
Wed., 02:00 p.m. – 02:45 p.m.,B32747 Making Business Intelligence Work for You, 45-Minute Microforum, Business Analytics Microforum 300
Wed., 02:00 p.m. – 02:45 p.m.,B32760 Analytics in Corporate Functions: Know, Decide, and Act With Confidence, 45-Minute Microforum, Business Analytics Microforum 325
Wed., 02:00 p.m. – 02:20 p.m.,B32750 Release 4.0 of SAP BusinessObjects Edge Solutions Give SMEs the "Edge", 20-Minute Presentation, Business Analytics Theater 2
Wed., 02:00 p.m. – 02:20 p.m.,B34204 Outinnovate Your Competition with Business Analytics Solutions from SAP, 20-Minute Presentation, Business Analytics Theater 1
Wed., 02:30 p.m. – 02:50 p.m.,B31374 Release 10.0 of SAP BusinessObjects EPM Solutions, 20-Minute Presentation, Business Analytics Theater 1
Wed., 02:30 p.m. – 02:50 p.m.,B33948 How SAP HANA Makes Businesses Run in Real Time, 20-Minute Presentation, Business Analytics Theater 2
Wed., 03:00 p.m. – 03:45 p.m.,B31343 Explore Data Anywhere with SAP BusinessObjects Explorer, 45-Minute Microforum, Business Analytics Microforum 303
Wed., 03:00 p.m. – 03:45 p.m.,B31354 Managing the Quality of Your Data from Within SAP Business Suite, 45-Minute Microforum, Business Analytics Microforum 310
Wed., 03:00 p.m. – 03:45 p.m.,B31379 What's New in Consolidation Solutions from SAP, 45-Minute Microforum, Business Analytics Microforum 320
Wed., 03:00 p.m. – 03:45 p.m.,B31393 Today's User-Access Balancing Act: Risk Versus Cost of Managing Access, 45-Minute Microforum, Business Analytics Microforum 313
Wed., 03:00 p.m. – 03:45 p.m.,B32770 Big Data: Big In-Memory Computing Opportunities, 45-Minute Microforum, Business Analytics Microforum 300
Wed., 03:00 p.m. – 03:45 p.m.,B32782 Advanced Analytics and Performance Management in the Public Sector, 45-Minute Microforum, Business Analytics Microforum 325
Wed., 03:00 p.m. – 03:30 p.m.,B31364 Providing Instant Access to Big Data, 30-Minute Panel Discussion, Business Analytics Theater 1
Wed., 03:00 p.m. – 03:30 p.m.,B32765 A New Day in the Life of Your Organization: How Business Analytics Can Help, 30-Minute Panel Discussion, Business Analytics Theater 2
Wed., 03:00 p.m. – 03:45 p.m.,M24847 How Pfizer Uses Mobile Business Analytics from SAP, 45-Minute Microforum, Mobility Microforum 201
Wed., 04:00 p.m. – 04:45 p.m.,B31341 Manage More with the SAP BusinessObjects BI Platform, 45-Minute Microforum, Business Analytics Microforum 303
Wed., 04:00 p.m. – 04:45 p.m.,B31357 How Does EIM Fit Within Your Enterprise Architecture?, 45-Minute Microforum, Business Analytics Microforum 310
Wed., 04:00 p.m. – 04:45 p.m.,B31378 What's New in SAP BusinessObjects Profitability and Cost Management 10.0, 45-Minute Microforum, Business Analytics Microforum 320
Wed., 04:00 p.m. – 04:45 p.m.,B31398 Integrating Identity Management with Access Risk Management Solutions, 45-Minute Microforum, Business Analytics Microforum 313
Wed., 04:00 p.m. – 04:45 p.m.,B32748 Why Data Strategy Is Critical for Implementation of BI and SAP HANA, 45-Minute Microforum, Business Analytics Microforum 300
Wed., 04:00 p.m. – 04:45 p.m.,B32780 Using Business Analytics to Manage Risk for Your Industry, 45-Minute Microforum, Business Analytics Microforum 325
Wed., 04:00 p.m. – 04:20 p.m.,B31362 Why Medtronic Chose SAP HANA and SAP NetWeaver BW to Stay Competitive, 20-Minute Presentation, Business Analytics Theater 1*
* [I'll be presenting "The Future of Work" in the Spotlight theatre: it will be recorded and available for viewing after SAPPHIRE
Wed., 04:30 p.m. – 04:50 p.m.,B33927 BASF: Secure Supply Chain with SAP BusinessObjects Global Trade Services, 20-Minute Presentation, Business Analytics Theater 1
Wed., 05:00 p.m. – 05:20 p.m.,B31331 Novartis: Our Journey to Integrated Business Intelligence, 20-Minute Presentation, Business Analytics Theater 1
Wed., 05:30 p.m. – 05:50 p.m.,B31333 Turn "Big Data" into Business Value with Real-Time BI, 20-Minute Presentation, Business Analytics Theater 2
Wed., 05:30 p.m. – 05:50 p.m.,B32745 Combining the Power of SAP HANA with Predictive Analytics, 20-Minute Presentation, Business Analytics Theater 1
Day 2 Thursday 11th November
9:00 am to 10:30 am Keynote presentation – Vishal Sikka, SAP Executive Board Member leading technology and innovation
Thu., 11:00 a.m. – 11:45 a.m.,B31340 Gain Business Insight with SAP BusinessObjects Web Intelligence, 45-Minute Microforum, Business Analytics Microforum 303
Thu., 11:00 a.m. – 11:45 a.m.,B31358 Enterprise Information Management with the Right Data Migration Strategy, 45-Minute Microforum, Business Analytics Microforum 310
Thu., 11:00 a.m. – 11:45 a.m.,B31382 Understanding SAP Solutions for Cost and Profitability Analysis, 45-Minute Microforum, Business Analytics Microforum 320
Thu., 11:00 a.m. – 11:45 a.m.,B31395 Navigating Your Risk, Compliance, and Controls Programs, 45-Minute Microforum, Business Analytics Microforum 313
Thu., 11:00 a.m. – 11:45 a.m.,B32759 Learn How Collaboration and Analytics Are Changing Supply Chain Management, 45-Minute Microforum, Business Analytics Microforum 325
Thu., 11:00 a.m. – 11:45 a.m.,B32771 Future of Analytics: Are You Ready for In-Memory Computing and Mobility?, 45-Minute Microforum, Business Analytics Microforum 300
Thu., 11:00 a.m. – 11:30 a.m.,B31352 We Deliver Quality and Trusted Information to Our Business: Find Out How, 30-Minute Panel Discussion, Business Analytics Theater 2
Thu., 11:00 a.m. – 11:30 a.m.,B31375 Helping Ensure Quick Time to Value with SAP BusinessObjects EPM Solutions, 30-Minute Panel Discussion, Business Analytics Theater 1
Lunch
Thu., 01:00 p.m. – 01:45 p.m.,B31339 Information Access with the Semantic Layer of SAP BusinessObjects BI Suite, 45-Minute Microforum, Business Analytics Microforum 303
Thu., 01:00 p.m. – 01:45 p.m.,B31366 Value Drivers: Understanding Business Benefits Derived from SAP HANA, 45-Minute Microforum, Business Analytics Microforum 310
Thu., 01:00 p.m. – 01:45 p.m.,B31383 The Financial Closing Cockpit, 45-Minute Microforum, Business Analytics Microforum 320
Thu., 01:00 p.m. – 01:45 p.m.,B31394 The Next Step in Your Control and Compliance Programs: Automated Controls, 45-Minute Microforum, Business Analytics Microforum 313
Thu., 01:00 p.m. – 01:45 p.m.,B32754 SAP BusinessObjects BI Suite: Complementary Solutions to SAP Software, 45-Minute Microforum, Business Analytics Microforum 300
Thu., 01:00 p.m. – 01:45 p.m.,B32763 Stay Competitive 24×7 with Analytics on Your Mobile, 45-Minute Microforum, Business Analytics Microforum 325
Thu., 01:00 p.m. – 01:20 p.m.,B31371 Integrated Financial Reporting and Planning with SAP Software at Statoil, 20-Minute Presentation, Business Analytics Theater 1
Thu., 01:00 p.m. – 01:20 p.m.,B32751 Helping Midsize Companies Plan, Budget, and Forecast Amid Constant Change, 20-Minute Presentation, Business Analytics Theater 2
Thu., 01:30 p.m. – 01:50 p.m.,B31330 Transform How You Do Business by Mobilizing Decision Making, 20-Minute Presentation, Business Analytics Theater 1
Thu., 01:30 p.m. – 01:50 p.m.,B32776 Get the Inside Story on Deloitte's Implementation of SAP HANA, 20-Minute Presentation, Business Analytics Theater 2
Thu., 02:00 p.m. – 02:45 p.m.,B31342 Maximize Analysis Potential with SAP BusinessObjects Analysis Software, 45-Minute Microforum, Business Analytics Microforum 303
Thu., 02:00 p.m. – 02:45 p.m.,B31365 SAP NetWeaver Business Warehouse 7.3: Update and Impact of SAP HANA, 45-Minute Microforum, Business Analytics Microforum 310
Thu., 02:00 p.m. – 02:45 p.m.,B31381 Going the Last Mile of Finance with New Disclosure Management Software, 45-Minute Microforum, Business Analytics Microforum 320
Thu., 02:00 p.m. – 02:45 p.m.,B31396 What's New in SAP BusinessObjects Global Trade Services 10.0, 45-Minute Microforum, Business Analytics Microforum 313
Thu., 02:00 p.m. – 02:45 p.m.,B32749 Forecast Accuracy: Maximizing the Usefulness of Business Planning, 45-Minute Microforum, Business Analytics Microforum 300
Thu., 02:00 p.m. – 02:45 p.m.,B32784 Predictive Analytics and SAP In-Memory Computing for CP and Retail, 45-Minute Microforum, Business Analytics Microforum 325
Thu., 02:00 p.m. – 02:30 p.m.,B32746 Getting Started with an SAP HANA Platform Implementation, 30-Minute Panel Discussion, Business Analytics Theater 2
Thu., 02:00 p.m. – 02:30 p.m.,B32779 Innovative Use of Business Analytics for Your Industry and Line of Business, 30-Minute Panel Discussion, Business Analytics Theater 1
Thu., 03:00 p.m. – 03:45 p.m.,B31344 Empower Your Workforce with Mobile Analytics, 45-Minute Microforum, Business Analytics Microforum 303
Thu., 03:00 p.m. – 03:45 p.m.,B31368 Leveraging Sybase IQ for Better Business Performance, 45-Minute Microforum, Business Analytics Microforum 310
Thu., 03:00 p.m. – 03:45 p.m.,B32769 Analytics on the Go: What's Your Mobile Strategy?, 45-Minute Microforum, Business Analytics Microforum 300
Thu., 03:00 p.m. – 03:45 p.m.,B32783 What Does Predictive Analytics Mean for Product and Service Creation?, 45-Minute Microforum, Business Analytics Microforum 325
Thu., 03:00 p.m. – 03:20 p.m.,B31363 Why AOK Chose SAP HANA for Real-Time Analytics, 20-Minute Presentation, Business Analytics Theater 1
Thu., 03:00 p.m. – 03:20 p.m.,B32778 Next-Generation Analytic Apps for Your Industry and Line of Business, 20-Minute Presentation, Business Analytics Theater 2
Thu., 03:30 p.m. – 03:50 p.m.,B32758 Business Analytics for Your Operations, Procurement, and Supply Chain, 20-Minute Presentation, Business Analytics Theater 2
Thu., 03:30 p.m. – 03:50 p.m.,B33779 Logista: Managing Access Risk with SAP BusinessObjects Access Control, 20-Minute Presentation, Business Analytics Theater 1
Thu., 04:00 p.m. – 04:45 p.m.,B31356 Driving Business Value with Holistic Lifecycle Management of Information, 45-Minute Microforum, Business Analytics Microforum 310
Thu., 04:00 p.m. – 04:45 p.m.,B32761 Drive Effective Sales and Marketing Decisions with Analytics from SAP CRM, 45-Minute Microforum, Business Analytics Microforum 325
Thu., 04:00 p.m. – 04:20 p.m.,B31350 Empower Business Users to Bring Data Quality to the Next Level, 20-Minute Presentation, Business Analytics Theater 1
Thu., 04:00 p.m. – 04:20 p.m.,B32757 Improve Profitability by Leveraging Better Business Analytics for CRM, 20-Minute Presentation, Business Analytics Theater 2
Thu., 04:30 p.m. – 04:50 p.m.,B31351 Best Practices for a Successful Enterprise Information Management Project, 20-Minute Presentation, Business Analytics Theater 2
Thu., 05:00 p.m. – 05:30 p.m.,B31334 How We Drive Value from Business Intelligence, 30-Minute Panel Discussion, Business Analytics Theater 1
Thu., 05:00 p.m. – 05:30 p.m.,B32752 Unleashing the Power of Business Analytics for Midsize Companies, 30-Minute Panel Discussion, Business Analytics Theater 2
Finally, here's a quick guide to getting the most out of the event from a social point of view:

______________________________________________
Photo of the Feria de Madrid by marcp_dmoz on Flickr