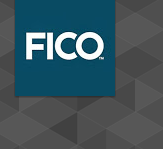 FICO Analytic Modeler is FICO's in-browser analytic tool suite – the evolution of the Model Builder product line post the InfoCentricity acquisition.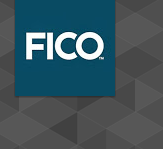 FICO Analytic Modeler is FICO's in-browser analytic tool suite – the evolution of the Model Builder product line post the InfoCentricity acquisition. These offerings are part of the FICO Analytic Cloud, a cloud-based environment for building and managing analytic models and deploying analytics into decisioning applications. It also features a marketplace for analytic solutions.
The FICO Analytic Cloud today includes a number of FICO decision management applications as well as the FICO Solution Stack: a set of analytic and application development tools that includes the Decision Management Platform, Decision Modeler, Analytic Modelers, Optimization Modeler and a visual business intelligence environment and rapid application development tool.
FICO's Analytic Modeler Suite consists of four distinct product offerings, which support increasing degrees of analytic user sophistication:
FICO Analytic Modeler Scorecard
Aimed at business analysts with a focus on descriptive and predictive analytics. Primarily a machine learning-based product designed to automate the model building process.
FICO Analytic Modeler Scorecard Professional
Designed for more sophisticated users, it offers an increased focus on diagnostic analytics along with more sophisticated features like reject inference for modelers to use manually.
FICO Analytic Modeler Decision Tree Professional
Also designed for more sophisticated users. It features an increased focused on prescriptive analytics and building decision trees that assign treatments.
FICO Analytic Modeler for R
Coming in the fall quarter of 2014. Aimed at data scientists familiar with R, it is based on the RStudio browser-based IDE.
The two Analytic Modeler Professional solutions evolved from the InfoCentricity Xeno products, but all four are designed to integrate into the FICO Decision Management Platform. In addition three model execution tools are available to extend analytic model use within the platform. These include:
Decision Executor
Executes rules from FICO's rule components as well as from the Analytic Modeler Decision Tree Professional product and Model Builder.
PMML Executor
Executes any PMML model, whether from Analytic Modeler or a third-party predictive analytics tool.
SAS Executor
Ingests and executes SAS-specific predictive models.
The FICO Analytic Modeler Scorecard has the most modern UI. It provides a simple interface for non-technical users that allows them to add datasets, train models, explore a mode and deploy models. One of the attractions of scorecards in this context is their transparency, which counteracts the tendency of the machine learning to be a bit "black box".
Each dataset is linked to the models developed from it so that models can be grouped according to which data was used to build the model. The fields in the datasets can be viewed with basic information like type, % missing, and a value summary. Fields can be identified as targets or excluded.
Building a model requires the user to simply specify a target variable, set a few parameters and run it. The results page indicates how strong the prediction is in non-technical terms, providing a narrative description along with variable importance, separation and ranking strength curve. Each of these items provides some additional detail – for example, users can see the weight of evidence and bins for a variable, explore the separation at different cut offs, etc.
The models can be viewed directly and can also be published to the Decision Management Platform as an executable.
Pricing is per seat for model building and per model/scoring volume for scoring. Self-service trials are available and sizing is increasingly elastic (for a fee). For now, this product is a single-user tool. Collaboration is coming in the other tools.
FICO is one of the vendors in the Decision Management Systems Platform Technologies Report and there is more information on Analytic Modeler here.