Email marketing is widespread, with 333.2 billion emails exchanged every day. How can you ensure Outlook recipients open your bulk emails with severe competition?
Email marketing is the most acceptable way to give precise customer data, but you must guarantee your efforts aren't wasted. Using data analytics help your email marketing strategies succeed.
Data Analytics' Importance in Email Marketing
Like any other marketing strategy, you must measure email performance. According to McKinsey, email marketing is 40 times more successful than Facebook, Twitter, etc.
Without continual review and analysis, a firm can't show how its campaigns are doing or if they're producing the expected results.
Types of data analytics
There are four types of data analytics for various marketing reasons. They examine data insights to better email marketing efforts. 
Demographic data about your target audience includes geography, interests, age, gender, etc..
Preferences of customers include assessing product's usefulness in consideration of price and consumer income.
Transactional data includes first and final purchases, products, number of purchases, date, statistics, typical order value, commodity purchase history, and total spending by a consumer.
Behavioral Information includes understanding the audience's interest and interaction with your email.
How do data influence your email marketing campaigns?
Digital workers measure almost anything they choose.
Most email marketers utilize behavior analysis. It's likely because this data is easy to access. Most email marketers display this data on their dashboards. Most marketers assume behavior analytics are enough since they're so valuable.
"Outcome analysis" measures the effectiveness of your campaigns. Showing the executive team the result numbers transforms how they see email marketing and its impact on the firm.
Finally, experience analysis reveals why something is the way it is. Experience analysis helps us understand why our consumers do what they do.
The diverse use of data analytics in email marketing
Incorporate the following four data analytics strategies into your email marketing campaigns for improved results:
1. Segmentation
Email segmentation is an efficient approach for dividing email subscribers into distinct subgroups depending on various factors. Segmentation has the potential to deliver a 58% increase in income. According to market research, however, 42% of corporate marketers don't use this strategy.
Typically, segmentation is a customization technique to build and send subscribers relevant and personalized email newsletters. There are several methods and technologies available for segmenting client data.
Strategies for email marketing segmentation
Organizations may collect client information and separate their contact lists in various ways to reap the benefits of email segmentation.
Choose an email marketing platform
Many small companies use various platforms for email marketing that serve as a database for all company relationships. The ability to collect and utilize data for list segmentation enables businesses to send customized emails while concentrating on improving deliverability rates and reporting on email marketing engagement.
MailChimp, Constant Contact, ActiveCampaign, and Hubspot are some popular email marketing solutions.
Let's discuss the famous email marketing platform MailChimp. Since its inception in 2001, Mailchimp has had more than two decades of expertise in email marketing for millions of subscribers. Paid options include marketing automation, integrations, and 24/7 support. However, small firms are seeking economic MailChimp alternatives that address MailChimp's problems and where small businesses may discover affordable features, pricing, and plan. 
Use forms to gather contact information
Using internet forms to collect demographic information about contacts is the simplest method.
Teams may select which fields to include on certain forms to collect business-relevant information. The more information a company has about a prospect, the more tailored is the marketing.
Send a greeting email
When a prospect enters a database with minimal information, organizations frequently do not know which list to place them on. By sending a welcome email,marketing teams may utilize various links and content suggestions to direct visitors to potentially relevant material. This allows the user to choose which list they may best fit into. This email also directs the recipient to a form to fill out, allowing companies to collect information omitted from the first database entry and the consumer to offer a better notion of what emails to send.
Track point of consumer entry
Tracking when a person accesses a website and what material they interact with is essential for delivering relevant content and email marketing. Including a visitor converter, such as a giveaway or advertisement promoting a specific product line or service, on a website landing page encourages users to become customers and helps companies to determine what information and material a user is interested in.
Using web analytics software like Google Analytics, businesses may monitor the traffic, clicks, and bounce rates of the customer and prospect-visited web pages.
With this knowledge, marketers may tailor subsequent email marketing messages to clients' indicated requirements and interests. For instance, if a prospect connects with a top-of-funnel product, organizations may divide users into a list of contacts who have downloaded that asset. Subsequent emails send information that helps to advance them further down the sales funnel.
Separate prospects and clients
Despite the importance of reaching out to prospects for increasing revenue development, organizations should also pay equal attention to returning customers. It is necessary to create separate email lists for prospects and customers. Current customers are simpler to market, so creating tailored emails for this group is a fantastic method to enhance customer retention and lifetime value. Companies use this strategy to upsell or cross-sell items or services to already-engaged audiences since satisfied consumers frequently return for more purchases.
Segment by engagement
Frequently, a corporation will operate many marketing efforts simultaneously. Email segmentation based on involvement helps marketing teams determine where to position individuals within a process or campaign stream.
For instance, if the objective of a marketing campaign is to get a prospect to download white paper, companies might send a succession of emails until the user interacts with the material. After users interact with the information, firms may add them to a new list or marketing campaign stream to get the subsequent asset or offer. This advances a user along the sales funnel and increases engagement by sending timely, relevant information to each user.
Send emails depending on the abandonment of a shopping cart or form
This combination strategy is suitable for both B2B and B2C firms.
As per a survey performed by the Baymard Institute, 68% of shopping carts are abandoned before purchase. As a result, having a cart abandonment program enables emails to reignite the initial interest in acquiring the goods, typically with a discount offer.
For B2B businesses, form abandonment is a reality. Perhaps the visitor was uninterested in the offer, but the opportunity to recover them with other offers is a similar tactic employed by e-commerce businesses seeking to convert prospects.
Send emails to referrals
Some of a company's most valuable clients suggest other businesses and prospects to the brand. By separating these contacts into their list, organizations launch email campaigns requesting recommendations or even their published case study. Maintaining an open and robust connection with this audience will increase brand equity and income from referral sources.
Lists are segmented by geographic area
Companies that sell products or services on a national or international scale profit from segmenting their lists based on the location of their database members. Businesses adapt their offerings through promotional campaigns based on seasonal or geographical expertise.
For instance, a company that sells landscaping equipment may be more inclined to promote new snowblowers in regions with snow than in countries with milder weather. By staggering transmissions at the optimal time in different time zones, time-based email messages are also advantageous for reaching inboxes when it makes the most sense.
2. Automation
You are less likely to build effective email marketing campaigns if you lack knowledge about your audience's preferences and market trends. Through the use of the automation tool, data analytics has made it possible to reduce the workload of marketers. Segmentation relies heavily on automation as well.
Email automation is scheduling emails with a specific message to be sent to customers at a predetermined time. A marketer utilizes this contact point to send a consumer a reminder email, for instance, if they have added an item to their online shopping basket but forgotten to continue. 
3. Timelessness
It is crucial to find the optimal time to send emails. Regardless of how targeted and automated your email campaigns are, they end up in the spam folder if not sent appropriately. As with segmentation, grouping your subscriber list may help determine the optimal time to send emails.
4. Data science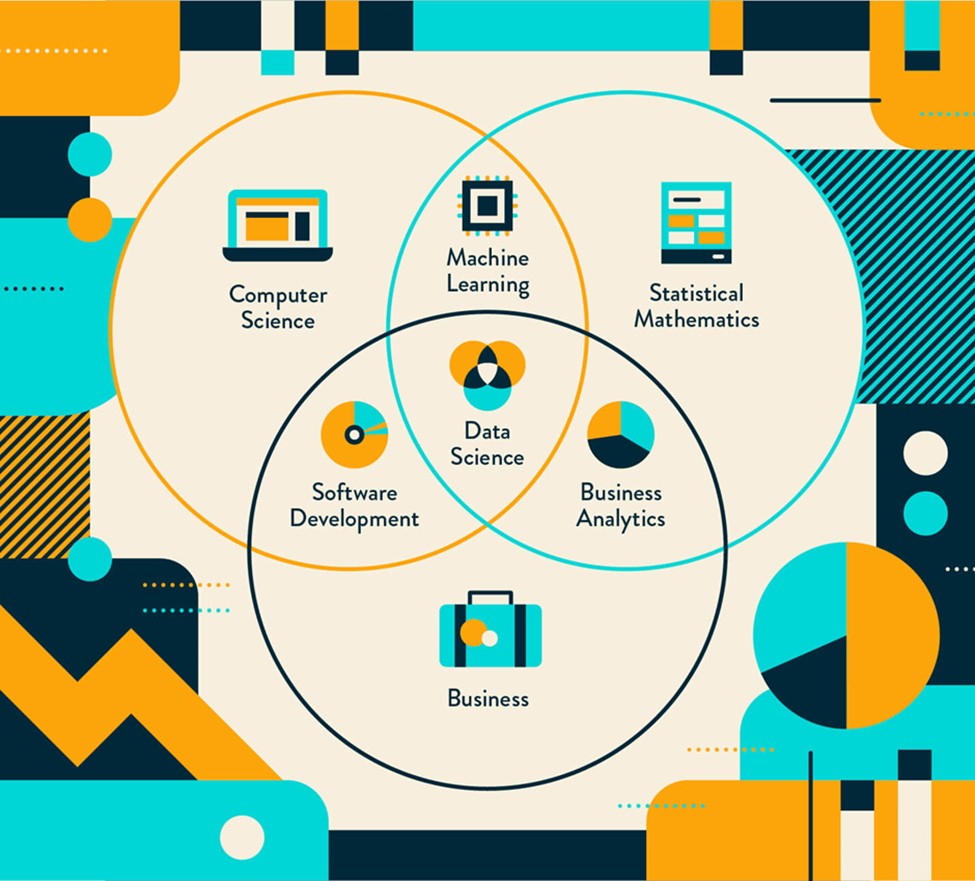 Data science plays a vital role in the efficacy, quality, and other aspects of email marketing campaigns and their administration. Generally, some factors are crucial for each campaign, such as customer segmentation, data segmentation, personalization of emails, Campaign/Email Optimal Timings, Content Automations for reducing the campaigns turnaround time and optimization of the Email templates, as well as many other areas in which data science produces quantifiable results.
 It is not difficult to do data analytics for your email marketing efforts. Data analytics may offer helpful marketing information, such as consumer behavior, market trends, and ad clicks. Companies must create effective email marketing campaigns by evaluating data and making more informed choices.