Big data has been a gamechanger in the ecommerce sector in recent years. One of the biggest benefits of using big data to create a successful ecommerce channel is that it helps show which products are performing the best.
There are a lot of ways to use big data for an ecommerce business model. It can be particularly useful to use big data to figure out which white label products to get behind.
Data Analytics Shows Best White Label Products for Ecommerce in 2021
White label products are everywhere and in today's competitive marketplace, making something your own and re-selling it is the new way of making it big. At this moment, you can look around and spot quite a few white label products within the walls of your house.
Big data has made it easier to spot them. There are a lot of data analytics tools like Google Trends and data mining tools that use market data from sites like IBIS to figure out which products are in most demand.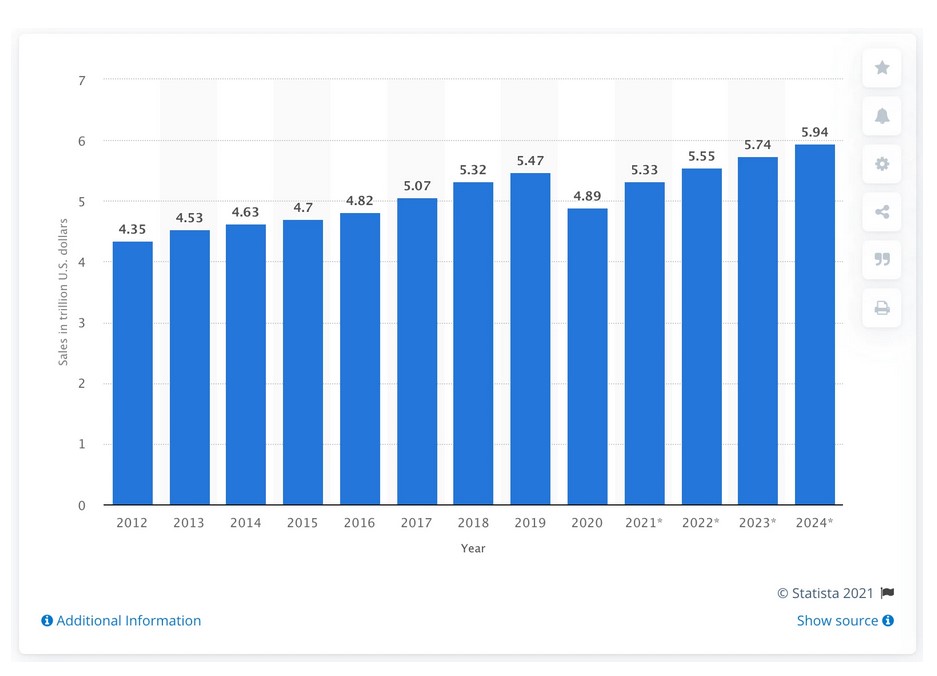 However, you can use data analytics to optimize an ecommerce strategy, it is important to understand the principles in more detail. To probe a little further, let's answer the obvious question-
What are white label products?
Well, white label products are a line of products manufactured by a particular company and distributed to other companies for sale. Hence, the resellers and distributors are responsible for branding and resale of the products.
White label services include printing or stamping the name of a company on the label, which will, in turn, become the owners of the brand. Thus, it is a clean slate to start over and strategize marketing ideas.
You now know that white label products can be anything under the sun, from apparel to accessories. A common link between the products is the label which imparts the authenticity and credibility of the associated brand.
At this juncture, we can introduce you to the top ten white label products to sell in 2021. We have covered a wide array of options that are safe to choose and here is the curated list. We found invaluable data from a variety of market analytics platforms, which helped us come up with this list.
1) Mobile covers
Smartphones are dominating the gadgets market, and the numbers of devices in use are on a constant rise. They are selling like hot cakes for the very reason that people are glued to them 24/7.
According to reports from Statista, the data reveals that the value of mobile phone accessories will scale up to an estimate of $74.43 billion by the year 2026.
Numerous options exist, such as silicone cases, pop-up variants, glitter cases, and so forth. All of these are customizable and can vary with the color and style of your choice. You can bling or any other detail depending upon brand aesthetics.
2) Sneakers
One of the essentials in your closet is a comfortable pair of sneakers. Whether it's a jog or a walk outdoors, investing in a good pair is necessary so that your feet are happy.
Many people love mixing and matching sneakers with their outfits. Colors that pop and quirky designs are a hot favorite with the crowds. You can use colors that are trending and styles that are comfortable.
There are endless options to try, and you can work with them to give consumers a broader spectrum of options.
3) Backpacks
Another instant favorite in the bags section, which is a gender-neutral accessory, is a backpack. It can be your old-fashioned bag which can house anything from a laptop to your travel essentials, or the stylish one, which is sleek and compact.
Today, you can find a large variety of backpacks with the option of a built-in charging USB cable for ease of access and portability. The year 2021 is perfect for the unparalleled growth of backpacks showing a distinct rise of 4.89% (Source: Statista)
Thus, you have a larger surface area to work with related to branding and design strategies. But backpacks never go out of fashion, and they will make for a huge part of your sales throughout the year.
4) Ceramic ware
The ceramic bowls and containers constitute a large part of the kitchen essentials on an average day. They are multi-functional and have diverse uses based on their nature.
Usually, they're plain and have monochrome detail. You can add a design of your choice which can range from minimalist to technicolor options. You are free to play around and come up with the perfect design.
5) Reusable bags
Individuals all over the world are making sustainable choices and thinking about the impact on planet earth. Their eco-friendly decisions result in choosing tote bags and reusable bags while shopping or on a day out.
They are made of fabric, jute, or hemp and can be given a fresh look by adding a touch of color, taglines, and visually appealing designs. You can add holographic text or a cute sticker to put your brand image out there.
6) Infant wear
You will always find people ogling over baby clothing in shopping malls and retail outlets. More and more parents are interested in buying clothes which make their infant look adorable and oh-so-cute.
Parents and relatives are ready to spend a lot of money on infant wear. And as per data obtained from Statista the projected revenue for the baby clothes market in the year 2021 is approximately $41,736 million.
You can choose from onesies to pinafores to customize as white-label products.
7) Journals and Stationery
Marketing data also shows another product in the bestsellers list is the stationery items and journals. Whether you're a student or a working professional, you're constantly in need of stationery supplies to get through the day.
If you're in search of a product that involves daily usage, it is a journal. Whether you're into to-do lists or planners, you will want a journal while jotting down important points or taking notes.
Further, it is fairly simple to transform stationery into a white-label product because of the diversity and affordability factors in this segment of the market.
8) Active wear
Fitness is a lifestyle, and a large section of the population is growing fond of adopting different types of exercises in their daily schedules. People are turning it into a habit and staying motivated to remain fit.
There are many options to choose from, such as leggings and sports bras that can keep the active label products selling fast. White label product data shows all of them can have a logo and various designs as part of the branding.
9) Beach wear
Whether it's a bikini or swimming trunks, you have a plethora of options when it comes to beach wear. Beach wear is a collection that you would want as part of your white-label products.
You can add a lot of vibrance and accentuate your personality by varying the different tones of the swim wear. Now you can select a bunch of them and design, as per your choice.
10) Water bottles
Another sustainable choice in today's lifestyle is stainless steel bottles. They're ideal for daily use and reduce the plastic waste in the environment.
Hence, you can select a plain bottle and add a quote or color shades to lend an element to your brand imagery.
These bottles work amazingly in the sale section and are known for their property to keep beverages hot or cold for extended periods.
Big Data Has Made Selecting the Right White Label Products Easier
You have a rundown of all the items that can be sold as white-label products. All you need is a white label services provider and you're good to go. Big data technology has made it easier to discover the right white label products to get behind.