Big Data Generation: What Will the Future Look Like for Millennials?
The big data industry turns numbers into a commodity, and a lot of these numbers revolve around millennials because they create the most data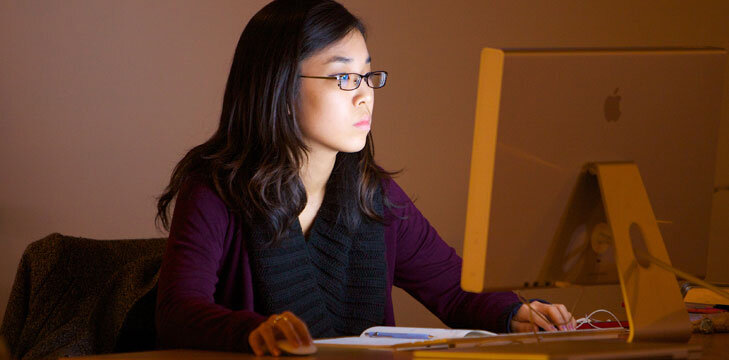 Millennials are the first generation to grow up online. You could safely argue millennials are the Big Data Generation, the generation whose sheer size, constant social media usage, and internet preferences are driving an entire industry. Among all industries, this one is unique.
The big data industry turns numbers into a commodity, and a lot of these numbers revolve around millennials because they create the most data. The term "millennial" and the accompanying internet content almost always focus this group of people under an economic lens. For marketers and baby boomer parents, as well as millennials themselves, the constant concern is how, exactly, these kids are spending their money. What millennials do with their money defines them.
Not long ago, what they didn't do was buy houses. Homeownership is a huge economic milemarker. Being a homeowner means you have buying power, or at least decent enough credit to get a loan. In 2016 only about 35 percent of millennials were homeowners. When baby boomers were at this stage in their lives, over 40 percent of them owned homes. Nearly one-third of millennials live with their baby boomer parents, where they're ostensibly saving up for life on their own: 93 percent want to buy a house in the future. Part of the living-with-parents trend is due to the cost of rent. In more than 85 percent of American markets, rent is higher than 30 percent of household incomes.
That's troubling, because low wages and high rent make it hard to save money for a new home, to get married, or to buy a car. Those who can't save will have to rely on credit. Even those who can save will still have to rely on credit to get a solid loan for a decent home in a good neighborhood.
Right now, plenty of millennials may be worried about what could happen to their credit and buying power because of the Equifax data breach. The breach leaves 143 million Americans vulnerable to identity theft. This is extremely troubling for millennials because they're already vulnerable in the credit department. A great many of them are paying off student loans and working to build good credit, or any sort of credit. Identity theft would be particularly disastrous for the millennial who is on poor financial footing and needs to be able to rely on good credit in the future.
Bad results from the Equifax breach could also make millennials wary of a future of big data collection and monetization. If big data isn't safe in the hands of a corporation like Equifax, which specializes in collecting and analyzing financial data, then is it safe in anyone's hands?
It's true that, as it is, millennials are the most data-driven generation, which extends to their attitudes towards sharing data. About 51 percent are fine with a mobile device keeping track of their physical activity, and they're three times more likely than someone over the age of 65 to share personal information with a retailer. In comparison, only 39 percent of people from all other age groups are OK with a smartphone keeping tabs on them.
To people who weren't raised in a world ensconced in internet data, a tiny computer that shares information about your activities so marketers can target you seems pretty strange. And the regularity of data breaches and hacks may alarm older generations more than it does millennials, who, as denizens of the internet, are used to seeing a high volume of alarming news on just about any subject daily.
But the information Equifax lost to hackers is more valuable and personal than any other kind of data. It includes names, social security numbers, driver's license numbers, addresses, and birth dates. Thieves could open up new lines of credit, bank accounts, and driver's licenses. They could also accrue fines under your name, take your tax refund and your social security check, and keep you from getting prescription drugs.
This is the all-worst-case scenario, but it's not out of the question. Millennials' fairly liberal stance on big data hangs in the balance. Millennials are the future politicians and lawmakers, the future judges, and by 2025 they'll make up 75 percent of the workforce. If a great many have to deal with identity theft for the rest of their lives, let's just say their attitudes towards massive silos of personal data might not be so lax.