Functional features of the most popular cloud storages.
Are you ready to discover the best cloud service for small business that are going to make a significant breakthrough in 2023? A number of prominent companies have moved to the cloud and discovered its benefits. You can keep reading to find the top cloud storage solutions you cannot miss.
Table of contents:
What is cloud storage?
Google Drive
Dropbox
IDrive
OneDrive
Apple iCloud
Final Thoughts
What is cloud storage?
The cloud is an online storage model provided by a third party. The data is stored on remote servers. The data is stored and processed in the "cloud". For the user, the cloud is a remote virtual server. In fact, these are physical servers that can be located far away from each other. Cloud storage has several benefits. For example, companies can tune the amount of storage they need. They will pay only for a certain amount of data that is used. In addition, in the event of failures, even hardware failures, the data will be preserved. It is convenient to access cloud storage through any device with an Internet connection.
In this article, we'll walk you through the best cloud storage services according to Alpacked.
Google Drive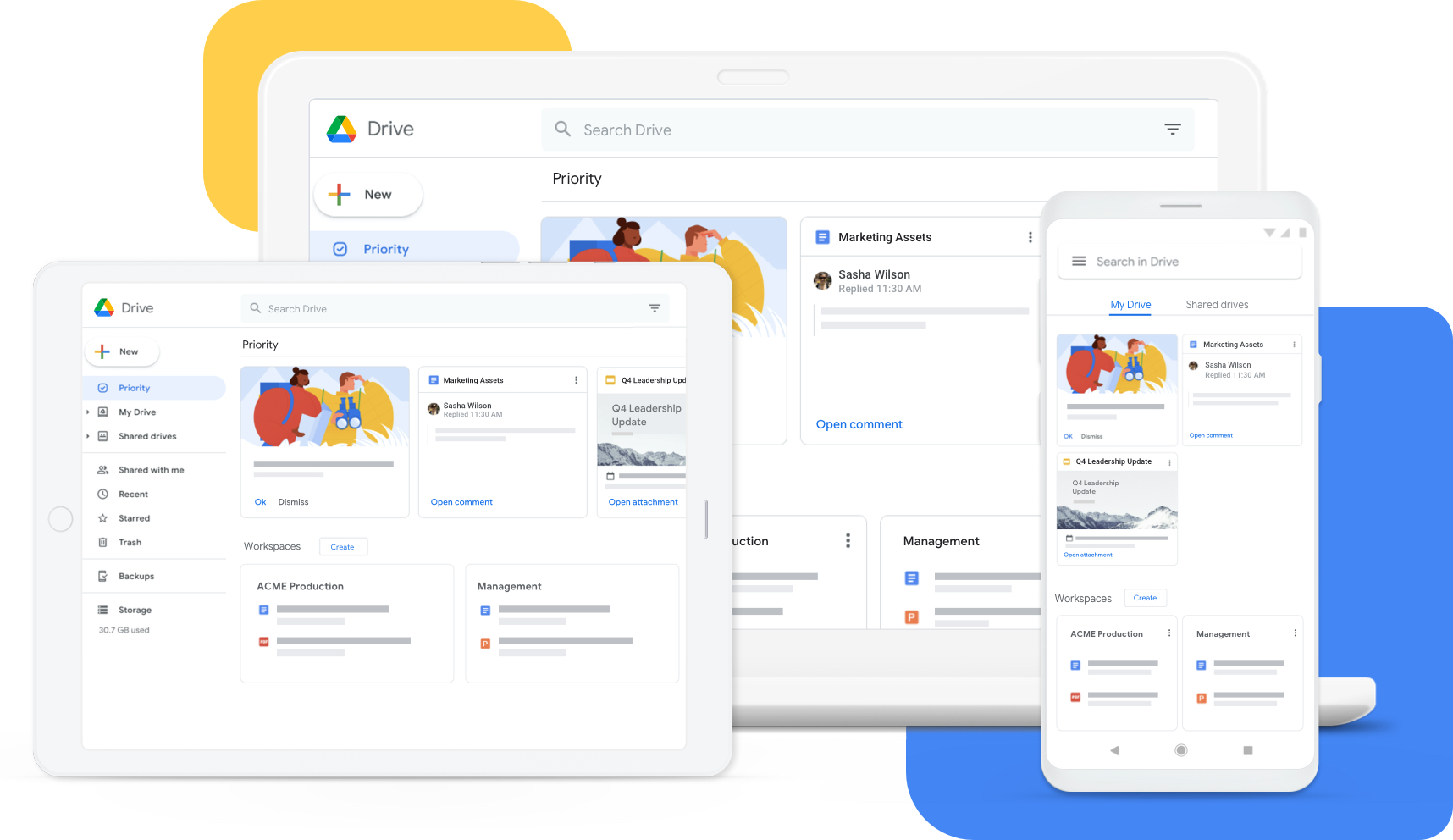 Google Drive is one of the most popular and reliable services. That is why we will start the list with him.
If you are already familiar with the tools that Google provides, then it will be easy to figure it out. All you need is simply log in with your Google account. It's easy if you already have Gmail. This way you will get access to cloud storage. Google has a very generous policy. Users are provided with up to 15GB of free data storage. Android apps have the ability to create backups. It is also very convenient to store files, photos and videos on disk in the cloud rather than on your phone. The google drive ecosystem includes google documents, google presentations and spreadsheets. It's a great alternative to Microsoft's Office ecosystem. Files can be shared with reading, commenting, and co-authoring access. These apps are pretty easy to use. They can freely replace you. If you need more storage, then Google offers an excellent tariff plan. From 100GB to 30TB from $ 2 per month.
Dropbox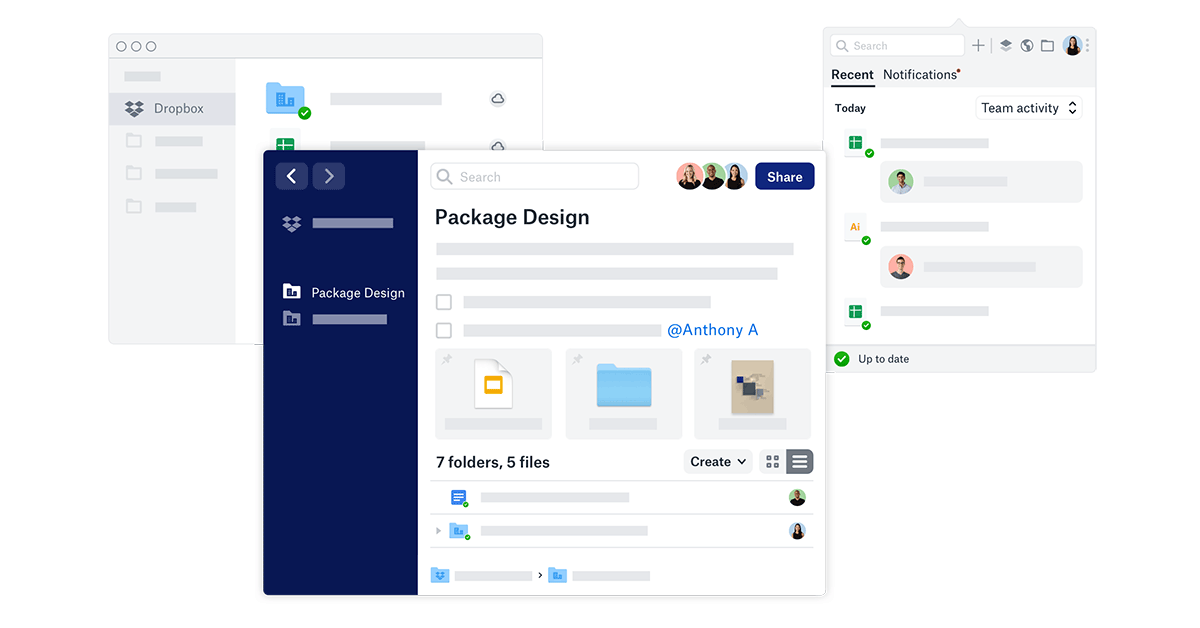 Dropbox is a file hosting service that includes cloud storage and data sync. Dropbox has many users all over the world. The service is popular as a free trial is provided to Windows users. Users create a free account with a certain amount of storage. If you need an extension, you need to pay for a subscription. Dropbox comes in handy because it supports many third-party apps. Such as Slack, Adobe, and the recently popular Zoom. The main idea behind Dropbox is sharing and syncing. In addition, the service tracks download history. So in case of failures, you can recover important data. The service does not use client-side data encryption. The free version offers 2GB of cloud storage. Business plans start at $ 12.50 per month for each user.
Idrive

It is a backup service as well as cloud storage. The service works for free on Mac, iOS, Android and Windows. Free 5GB. The storage can be expanded up to as much as 5TB. IDrive has no upload limits. You can create backups from any device under one account. The files are updated online. The backup is available continuously. The service has both incremental and compressed copies available. Only the modified portions of the backup files are downloaded. Files can be shared both via social networks and via email.
OneDrive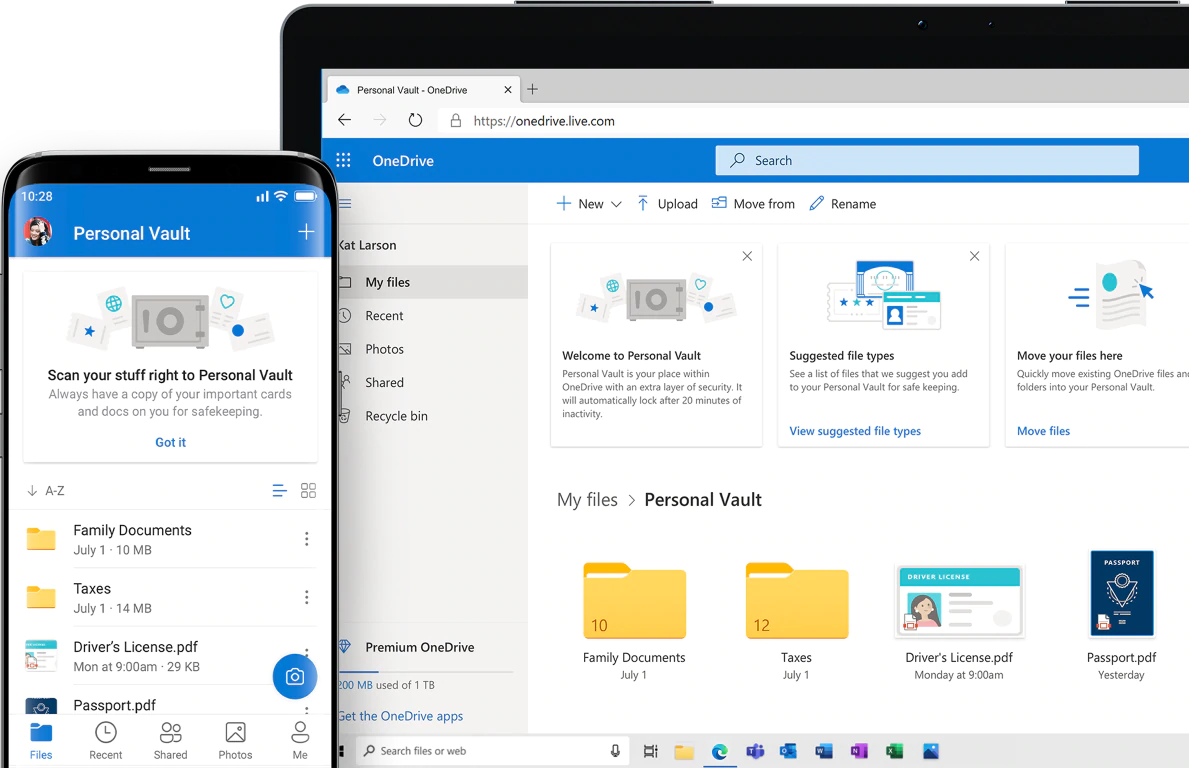 OneDrive is cloud storage provided by Microsoft. Users of Microsoft products have heard about such a service many times. OneDrive automatically connects to your Microsoft account. The system is synchronized in this way. So when the file is changed on the computer, the changes will also occur in the repository. All ecosystem tools are compatible with OneDrive: Microsoft Word, PowerPoint, Excel, and OneNote. Documents can be configured to be saved to cloud storage. And do not take up space on the computer memory. This service is very convenient for Windows users who don't want to learn new tools. The service provides up to 5GB of free storage.
Apple iCloud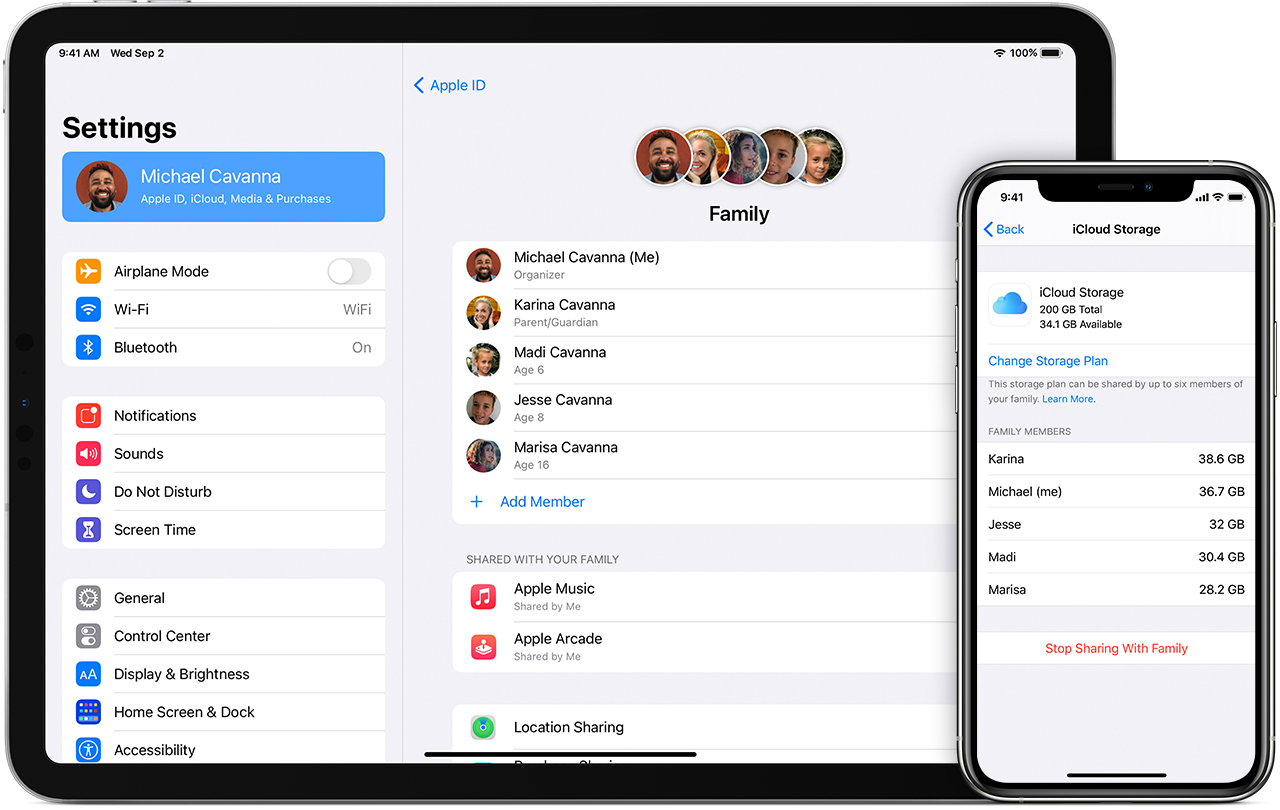 This is cloud storage provided by Apple. It can be used to store various files, photos, etc.
Photos and videos of users are uploaded to iCloud. This frees up space on the device. You can also share photos and videos via iCloud. To do this, you just need to select the users who can view your file. Or add a comment or your own files. For example, provide access to commenting or editing. It's a convenient way to collaborate remotely.
In the simple version, they can remain on the device. The free version gives you access to 5GB of free cloud storage. You can expand it at any time if you want. If the user makes changes on one device, then the changes in the file are automatically made on all synchronized devices. With this feature, you can keep your reminders, notes and events up to date.
Final Thoughts: Finding the Right Cloud Storage Service
Cloud storage is a popular feature that many take advantage of for its convenience. For ordinary users, this is an opportunity not to take up memory on the device for free. And for large companies or even small businesses there are quite optimal tariff plans. To choose the best cloud service for business, test the free trials. Such storage provides many possibilities with continuous access. Luckily, leading developers are constantly improving technology for the sake of usability. And soon we will see more opportunities of cloud based servers for small businesses.