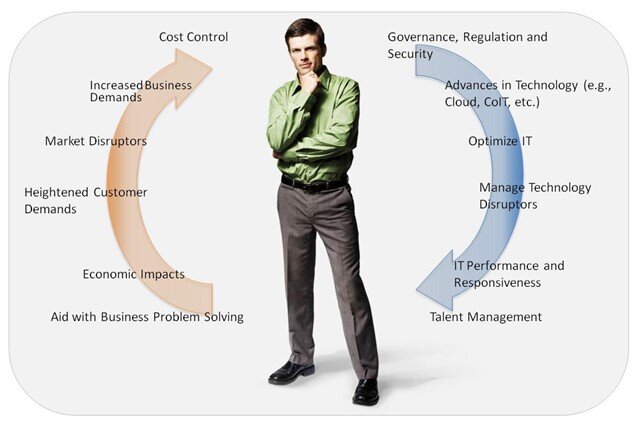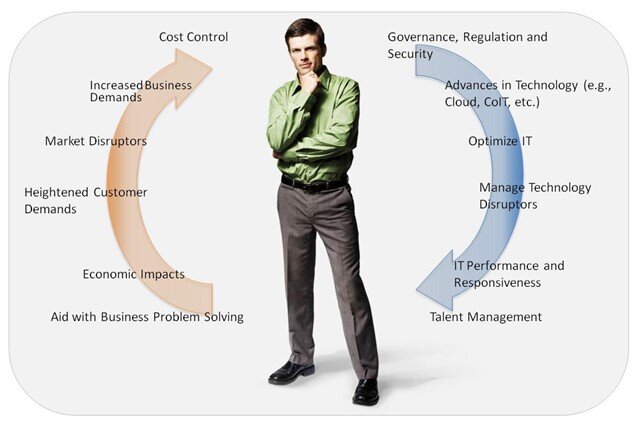 Have you heard about the CDOs and their rise to power! If yes, then you are rather following the advances of Big Data, closely enough. Termed as the Chief Data Officers, these individuals have grown in number over the years— surpassing 1,000 by the end of 2015. Most analysts predict another boom in their recruitment and by 2019 we might find at least one with every organization.
Unlike the managers and CEOs, Chief Data Officers explore the analytical side of your business. However, CDOs will not guarantee success and visibility as a company might still grow big even without their presence. But for that, entrepreneurs need to put in efforts regarding their Big Data moves and must hire a CIO for looking after the same.
CIOs differ from the fabled CDOs as they offer a more holistic approach towards enabling Big Data strategies. While CDOs can get critical and ruthless, CIOs make sure things commence in a systematic manner.
Let us delve deeper into the underlining aspects of Big Data with strategies that can save us the headaches:
Accessing the Right Talent
One thing which we all need to consider is the surge of information management. In the modern era, truckloads of data are floating in the cloud courtesy revamped IT support — requiring discretion, processing and an analytical approach. That said, CIOs need to bring in a lot of external talent as often the organizational acumen falls short of supply. If an organization hires a CIO, talent excavation becomes easier than before. They enumerate skill sets, broaden the search and create a magnetic environment that attracts talent.
Our world is breathing under the veil of analytics— an imperative approach towards handling Big Data, IoT and almost everything else. Therefore, it is necessary to add in Big Data specialists for the job. If reports are to be believed, 2020 will witness a 160 percent growth in demand of these analytical stalwarts. If you are looking for opportunities in the concerned field, there will be more than 56,000 each year— at least by 2020.
Once the analysts have been zeroed in, it is imperative that their minds and personalities remain uncluttered. Data specialists, across the world, have been experiencing conformation bias— more so due to the tainted approach of data sets. It is important that we recruit people who see what the real picture is and not what they prefer. However, the case with Big Data is slightly different as scientists cannot just put information into the envisioned model. Confirmation biases are reduced as Big Data offers several viewpoints to look from— cleaning out anomalies like confusions, biases and presumptions
Proving Values to Business
This aspect is all about proper alignment finding the perfect IT solution for the business. As a Chief Information Officer, the concerned individual is often addressed as the technological head of an organization. Therefore, when analytics are hired it is imperative of the CIO to work in cohesion with them. CIOs look for Big Data opportunities and put them to use with the help of analytics. If Big Data is the 'thing' to do, analytics will be the steps to achieve the 'thing'. With IT leaders growing in stature, the role of a CIO is beyond mere speculations. Your entrepreneurial goals are best served by a forensic approach towards Big Data as the values rest upon the clusters of information and the role of a CIO.
Democratizing Data Science
Once the analysts are hired, biases are removed and values are established— the next step would be to comprehend the aspects of Data Science. Over the years Data Science has been democratized— allowing huge advances and developments in the field of Big Data. Several tools have come up recently— including the likes of Apache Spark, Data Bricks and many more. Viewers are best served by a dashboard-like interface which can be paired with variety of Spark Clusters. Most of the organizational data team have several Spark evangelists— putting information right into the BI system and typical data warehouses. The growth of frameworks like Azure Data Lake and Amazon Redshift have contributed towards the seamless development of Big Data.
CIOs and the Strategic Table
When it comes to Big Data strategies, Chief Information Officers take center-stage. Besides identifying external talent, working cohesively with analysts and offering newer tools for handling Data Science Boom, CIOs also head the strategic table of an organization. They offer ideas that can be properly aligned to the existing business strategy of the organization. With the growth of cloud computing, IaaS and digital initiatives— it is vital that we address CIO integration into the physical environment of the firm. The new-gen CIO isn't all about the Information but handles the aspects of innovation, intelligence, integration and infrastructure. Hence, the strategic table is flooded with ideas and CIOs are capable enough of handling every aspect of the organizational growth.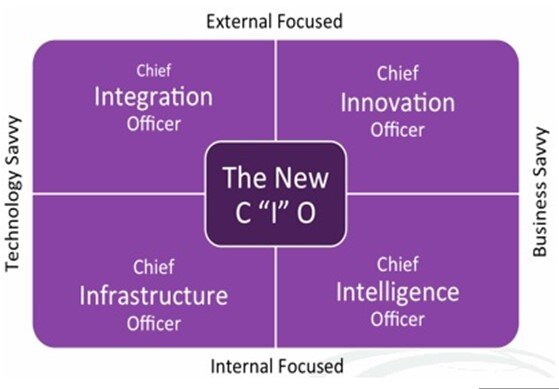 Bottom Line
It all pans down to acquiring information from varied sources, putting them in a Big Data mold and processing them with warehousing tools. However, in an organization the entire architecture is supervised by the Chief Information Officer.