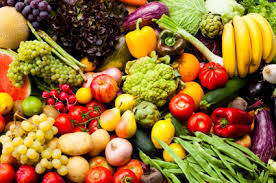 There's a lot of hype surrounding the Internet of Things (IoT). Much of it is deserved, as the basic idea connects objects we use every day to the internet and each other, allowing them to communicate in new ways and make life easier.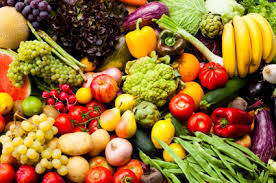 There's a lot of hype surrounding the Internet of Things (IoT). Much of it is deserved, as the basic idea connects objects we use every day to the internet and each other, allowing them to communicate in new ways and make life easier. Companies are already making ventures into the field with internet-connected kitchen appliances, clothing, home security systems, and wearable technology, but perhaps the biggest impact will be made outside of the average consumer's point of view, all done behind the scenes. One area that stands to benefit greatly from the IoT is the food industry, more specifically making improvements in food safety. With advances in wireless technology and cloud computing, the IoT has the potential to make food safer from the farm all the way to the customer's dinner plate.
One of the biggest dangers facing food is inadequate temperatures during transportation and storage. If temperatures aren't kept at the right level, the chances of dangerous bacterial growth greatly increases, which could make consumers sick. Food is usually transported in large trucks with refrigeration systems, and now that the Internet of Things is a reality, food and transportation companies can now place specialized temperature monitors in storage compartments to better measure temperature levels during the entire duration of the trip. These monitors are able to collect data and send it to the appropriate channels wirelessly over the internet, informing companies about core and ambient temperatures at different points of the journey, allowing them to know if there are any irregularities or damages that need to be repaired.
For more advanced IoT technologies, sensors are able to send data on temperatures in real time. These more accurate measurements can actually warn companies during travel when refrigeration systems are failing to keep temperatures at the recommended level. The sensors can even send alerts to the shippers' mobile devices, which they can have on hand due to the growth of bring your own device programs (BYOD) across the country. By sending out these early alerts, problems can be addressed and corrected before things get out hand or turn potentially dangerous.
The Internet of Things also brings an unprecedented level of collaboration between multiple different aspects of the businesses that make up the food industry. IoT sensors can be employed in food factories, essentially confirming that food is of high enough quality as soon as it is ready to be transported. Transportation companies can then ensure food stays at the right temperature during transit, as in the example above. Then retail and restaurant companies can use the sensors to track the food and accurately predict when it is going to arrive at its destination, ensuring more timely deliveries. Once the food arrives, these companies can then use IoT sensors to monitor storage and hygiene for food preparation. All of these different elements working in tandem go toward the same goal of providing food at the highest quality under the safest conditions possible.
There are already a number of commercial products available on the market utilizing the Internet of Things to improve food safety. One comes from Elektron Technology which uses cloud computing as part of its Checkit food safety system. The product monitors food storage and preparation areas and effectively reduces expenses when it comes to the management of safer food. Checkit allows supermarkets, hotels, restaurants, and other businesses to monitor multiple sites to ensure the highest standards of quality and hygiene are kept while being in compliance with laws and regulations. In addition to temperature, Checkit monitors humidity and ensures cold storage is adequately sealed.
Improving food safety with the Internet of Things goes beyond preventing unwanted bacterial growth. Proper temperature can also greatly improve the shelf life for food, particularly that of produce. To put this into perspective, consider that blackberries can lose a full day of shelf life for every hour they are exposed to 70 degree temperatures. By using sensors connected to the Internet of Things, companies can not only improve the quality of food and reduce the risk of food dangers, they can reduce the amount of waste by making sure food stays on the shelves for longer.
Companies in both the food industry and the IoT market are still discovering ways to put the Internet of Things into use to improve food and make it safer for consumers. The ways that have been devised are already going a long way toward these goals, which makes the future of this industry very promising. Many people may not think about how their food stands to benefit from the IoT, but it could make an impact equal to that of any other industry.