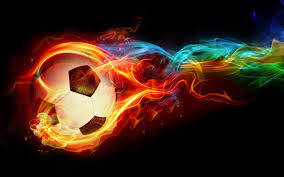 Data is a rising star in professional soccer and it could soon become some teams' most valuable player.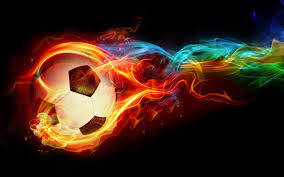 Data is a rising star in professional soccer and it could soon become some teams' most valuable player. Although soccer has lagged behind other sports, such as baseball and basketball, in making broad use of data and analytics, the 2014 World Cup brings up numerous examples of data making an impact on many different aspects of the game. At the World Cup and in the many leagues around the world, data has begun to help revolutionize "the beautiful game" in five main ways: keeping players healthy, helping referees make better calls, helping coaches make tactical decisions, helping scouts decide what players their team should recruit, and improving fans' experience.
Health monitoring is a crucial aspect of games and practices alike. Several teams are using the Adidas miCoach tracking system, which sends data on heart rate, speed, and other variables from sensors in the players' clothing to coaches and team physicians on the sidelines. Although designed in part to help coaches evaluate player performance, the major benefit of these devices is in helping team staff determine which players are getting fatigued and need to be substituted. Staff on the UK's Manchester City squad collect samples of players' blood and saliva after practices in order to personalize nutritional supplements and recovery drinks that replenish nutrients that the players have lost. Although no national teams have reported using this kind of data-driven nutrition in the World Cup, nearly a dozen Manchester City players, including Spain star David Silva, are representing their countries in the tournament.
Data will also make World Cup referees' jobs a little easier. In part due to a series of high-profile mistaken calls in the 2010 tournament, soccer governing body FIFA adopted goal line monitoring technology in 2014 to determine exactly when balls cross the goal line. The monitoring system trains fourteen high-speed cameras on the field to track every movement, using image processing to filter out players, referees, and other objects. What remains is a perfect bead on the ball's position in three dimensions, with a precision of a few millimeters. When a ball crosses the goal, the system sends a signal to referees' wristwatches in case there is any doubt that a team has scored. The system came into play during the match between Brazil and Mexico on June 17, when it determined that Mexico's goalkeeper had successfully made a save by a margin of inches.
In order to ensure that the ball crosses the other team's goal line as often as possible, coaches are also using player position data to inform tactics on the field. While coaches have used play-by-play data to refine strategies since the advent of performance-tracking services in the 1990s, data collection has typically been conducted by hand, making on-the-fly insights impossible. Now, coaches and analysts are moving toward integrating analytics more dynamically. For example, German software corporation SAP is helping the German national team analyze player movements to find hot-spots of play action that coaches can use to reposition players in real-time. The coach of British club West Ham United communicates with his analytics team continuously throughout matches and carefully monitors data on variables such as "knockdowns," situations when players capture the ball after a long, aerial kick, which he has found to be a good predictor of field dominance.
Another area where data has made a key impact is scouting. Traditionally, scouting has been more an art than a science, with scouts having to watch dozens or hundreds of matches to identify players who might be undervalued. Today, teams can also look through player data from leagues far from home to inform their search for future stars. Although teams do not recruit players based on data alone, several major clubs across Europe have used third-party data providers to generate shortlists of potential new hires. British club Chelsea, for example, retains data for all players in 15 leagues around the world, having collected more than 32 million data points spanning 12,000-13,000 games.
Finally, data has helped improve soccer fans' experience of the game. One unusual wearable device takes in game data from a connected device and delivers wearers simulated sensations corresponding with their team's performance: these sensations include feelings of impact when two players collide and simulated rapid heartbeat during critical game moments. But fans need not get into the game quite so physically. Google has launched a 20-person "data newsroom" to deliver real-time information to fans through search. The team draws from different countries' Google Trends topics to curate commentary around fans' reactions worldwide.
There is little wonder why teams are increasingly acknowledging the value of data and analytics. Global soccer revenues equaled $28 billion annually, nearly as much as the combined revenues for all other sports, according to a 2011 estimate from consulting firm ATKearney. 46 percent of the world's population in 2010 watched at least a minute of that year's World Cup, according to FIFA. With so much at stake, data's role is all but assured in the starting lineup of teams and fans around the world.
This post was originally published on the Center for Data Innovation website.