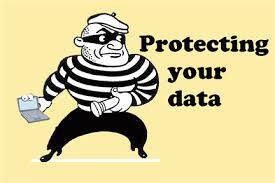 Big data breaches, stolen credit card information and leaked personal data. When it comes to protecting your customers, how effectively and efficiently are you keeping a lockdown on your greatest assets?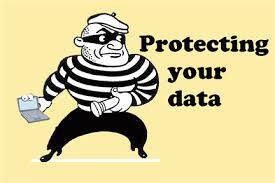 Big data breaches, stolen credit card information and leaked personal data. When it comes to protecting your customers, how effectively and efficiently are you keeping a lockdown on your greatest assets?
It's called data governance, and having an operational strategy to maintain the integrity of an enterprise's information is crucial. Newspapers and websites are currently filled with headlines about the latest breach of personal data or slew of stolen credit card information, meaning major corporations need to take another look at protecting their customers and their data.
Cancelling a stolen credit card is one thing, but when information like customers' birthdays, social security numbers, addresses and personal health information and records are compromised, companies and consumers are facing a much bigger problem.
That's why there are five steps every enterprise needs to take to govern their data more effectively.
1. Access Controls
Imagine an employee being fired or relocated in the company but still having full access to every bit of information he had as an employee. The quality of a company's data hinges on its limited access to trusted internal staff for management and oversight. When turnover occurs within a business, controls enable a company to anticipate changing permissions in order to maintain access to private information. Implementing access controls will establish continuous monitoring of employee accounts, automatically alerting executives when a violation occurs, and ensuring a disgruntled former employee can't log in and potentially steal or alter data.
2. Segregation of Duties
Make sure there's more than one person involved in sensitive processes or business duties that could lead to fraudulent behavior. For example, the person who approves expenses in payroll can't also be the person writing all the checks. Or in healthcare, the person who approves the claims can't also determine the amount of coverage. Ensuring an enterprise reconciles databases and actual activity will guarantee segregation of duties compliance, alerting executives of high-risk conditions.
3. Critical Data Governance
Think of how many critical, sensitive and important documents exist within an organization. Governing that information is a top priority for businesses, and overseeing critical data with proper controls can safeguard it as it moves throughout the enterprise. Critical data controls can alert business leaders when a confidential document is inappropriately released, in addition to scanning documents for sensitive customer information. The same controls can ensure data quality for incoming and outgoing critical data while masking delicate fields to adhere to industry privacy standards. Furthermore, software can track data flows, watching the path sensitive data takes as it moves around the organization.
4. Log and Event Governance
While many major enterprises have security measures in place to alert them of potential errors, sometimes the number of notifications can be incredibly overwhelming. Log management aggregates and prioritizes data from multiple sources, consolidating important information so teams can take action in critical events without having to weed through the clutter. The software can also trend and analyze the log of events, taking a closer look at any correlation between issues.
5. Suspicious Activity
Theft, fraud misuse and more – it's all classified under suspicious activity. New data controls can automatically monitor and alert executives for potential employee fraud, waste and abuse. For example, if your fleet of vehicles normally drives 300 miles a week and suddenly that number jumps to 600 miles, software controls will flag the suspicious activity. Or if an asset report notices a laptop missing from its log, a deep-dive could find out where it went. The controls can also track vendor invoices, expense reports, payments and accounts payable for cases of fraud.
Using data controls in new ways not only streamlines business, saves time and ensures accuracy; controls can also be used to monitor and protect your organization from fraud, unauthorized access and more. Internal threats lurking beneath the surface can impact business even as companies fear external intrusion. These tips provide companies with practices to ensure data maintains a rigorous level of integrity at each interaction, starting at the core of a company's data input. Your customers are your greatest asset. How effectively and efficiently are you protecting theirs?
By: Mark Johnston