With the advent of cloud computing, companies are trapped with their desire to adopt the flexible and scalable model without relinquishing control over their data. As a result, private cloud is the current rage among corporate.
With the advent of cloud computing, companies are trapped with their desire to adopt the flexible and scalable model without relinquishing control over their data. As a result, private cloud is the current rage among corporate.
What is a Private Cloud?
By definition, a private cloud is a cloud hosted on the in-house server of the company. But it isn't synonymous to traditional a data center. It enjoys scalability where the server capacity dynamically adjusts to changes in demand. Furthermore, it ensures high availability and stability against possible chances of outage. Setting up a private cloud based service will demand changes in your IT environment. You would need to adopt virtualization as the first step towards constructing private cloud architecture. You may also need to expand your current IT capacity to enable scalability and user chargeback.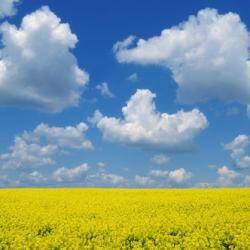 Building a Private Cloud
This step-by-step guide discusses the phases involved in building a private cloud in an organization:
Building infrastructure: The first step towards enterprise virtualization involves building infrastructure and standardizing the process. This phase lays down the foundation for a successful transition to the cloud. To begin with, decisions need to be made regarding hardware and software uses. You'll need companion features to support Hyper V or VMware environments for dynamism, automation, lifecycle management, chargeback monitoring, provisioning etc.
Strategic consolidation: Once the foundation is laid the next step involves mobilizing the clogs for actual implementation of virtualization. This phase includes integration of the virtualized infrastructure to your in-house technological architecture, limiting the number of equipments that need to be managed and replacing outdated equipment to support the cloud climate.
Optimization through virtualization: This will depend upon your intended model of delivery. Depending upon your choice you'd need to decide whether server and/or network virtualization is essential for optimizing your system. Similarly, decisions need to be made regarding applications since most cloud based applications are multi-tiered and may not require virtualization at every step. But decisions regarding selected virtualization can make the process of monitoring chargeback complex. You'd therefore need to strike a balance to optimize the functionality of your private cloud. While designing the virtualization model keep 'total cost of ownership' in mind.
Introduce automation: The practical application of the cloud involves atomizing repetitive manual works and freeing the time of your workforce for tasks that are more productive – thus making the system more efficient and responsive. Since random automation might not work you need to decide the applications you'd like to transport to your on-premise cloud. Proper standardization of the system can minimize the requirements of custom integration and leverage the virtualization project.
Alignment and orchestration: The final stage of building private cloud includes aligning your IT policies towards accommodating virtualization. At this stage an organization can be deemed as cloud ready. At this stage one also needs to realize that costs associated with owning a private cloud is perpetual and not flexible like public cloud models.
Orchestration ties heterogeneous automation process to IT resources through service catalog and self-service portals. The orchestration suite may also include chargeback functionality which will help mapping the usage of your cloud. Orchestration completes setting up of virtualization architecture in your organization.
Private cloud is likely to remain the top choice for large and medium enterprises who intend to invest in expanding their technological base in favor of virtualization. A survey conducted by Gartner has revealed that in 2012 almost 75% of companies were in favor of setting up on-premise cloud environment. But the decision regarding it shouldn't be a hasty one. One needs to determine if his organization is cloud ready before virtualizing its operation. Private cloud isn't an end goal but it's a business strategy and needs to be incorporated within the operation system.
Author Bio
Charles Smith is a tech writer and a cloud consultant. He loves to share experience regarding recent trends of cloud based technology and cloud based applications. From last 5 years, he is associated with Cloud development companies as a consultant.