5 Companies Doing Big Data Right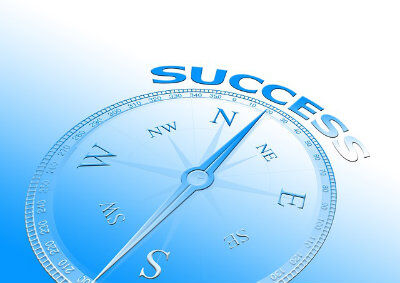 It's really easy to say your company needs to use big data to be better. It's another thing entirely to actually put that idea into practice and get results. Big data may be one of the hottest buzzwords going around right now, but that doesn't make it any easier to implement within a company. Big data also presents many challenges. It requires a firm commitment, a clear vision, and significant resources to make big data adoption a reality. Luckily, businesses small and large alike have a number of examples to look to of companies that have made the big data leap and have been wildly successful with it. Here are just a handful of companies that may provide some inspiration. 1. Amazon Perhaps Amazon's incredible success with big data shouldn't come as a big surprise. Amazon has experienced astonishing growth in the past decade, and one of the reasons for its rapid expansion is its use of big data to engage with customers. Anyone who has used the Amazon site to buy something already knows the company uses a customer's past purchases and behavior to send specific offers designed to appeal to that customer's tastes and interests. But big data isn't just being used to provide offers and specials; it's helping the company better connect with customers through expert customer service. The data collected from their customers allows the company to identify potential problems and address them in record time. This relationship that's built up over time leads to stronger customer loyalty. 2. British Airways The airline industry can be very competitive, so it's important for a company to stand out from the rest. British Airways is doing that by using big data in creative ways. The airline has had customer loyalty programs before, but the company's new "Know Me" program aimed to transform the idea of customer centricity. The program had to combine already existing loyalty information with the data collected from customers based on their online behavior. With the blending of these two sources of information, British Airways was able make more targeted offers as a reward for customers who were loyal to the company, while also responding to service lapses in ways to create a more positive experience for the flyer. 3. EBay EBay has largely always been customer driven, but some of the site's latest developments in utilizing big data are taking that concept even further. Integrated marketing campaigns have already been around for a while, but more recently, eBay has unveiled "the Feed," which is a new homepage that's driven by data collected from the customer. This new homepage allows customers to follow entire categories of items no matter how obscure. This makes it easier for customers to stay on top of the latest items they have a particular interest in, especially if they are collectors. 4. Otto Group Otto Group is a German mail order company that deals with a lot of data. The company handles up 100 million data records, which means big data analytics is a must. Using predictive analytics tools, Otto Group is able to identify and sort interconnections among all that data in order to create tens of millions of product forecasts. Some of the data used in this analysis includes customer and product rankings, page segmentation, and product life cycle. By calculating these forecasts, the company can better predict how much of a product they will need in the future, which will ultimately help them save money and maximize revenue. The company's promotional efforts and delivery reliability also improve thanks to this big data utilization. 5. Netflix When you look at technology news headlines and see a third of North America's data consumption comes from Netflix, the company must be doing something right. Netflix uses the big data they collect to determine what types of original programming to offer its customers (think House of Cards or the fourth season of Arrested Development). The company also employs an algorithm that makes detailed recommendations for customers based upon the variety of movies they watch.
Tweet This: With a third of N.A.'s data consumption coming from @netflix, they must be doing #bigdata right. #analytics
The above companies have taken the promise that big data offers and turned it into innovations that have put them at or near the top of their respective industries. They are only a few of the many examples out there where big data has made a big difference in making a company successful. They show just how far big data can take businesses that make the most of that potential. Image Source: Pixabay
You must log in to post a comment.