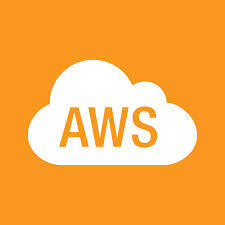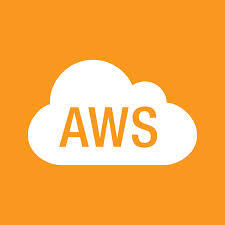 In recent years, large and small firms looking for an alternative to traditional capital expenditure-intensive models of IT consumption have flocked to the cloud for its variable cost and pay-as-you-go utility model of computing. Not only is it attractive from an economic sense — with increased elasticity, dynamic up/down scaling, and built-in high availability and redundancy – the cloud provides a far superior solution to the private data center model for IT and infrastructure deployment. Unprecedented market growth in this sector has led to numerous players vying for top billing in the cloud services category, and consumers will have an ever-increasing array of vendors to choose from for the foreseeable future.
That being said, Amazon AWS now leads the pack in terms of market share and quality of service in their core offerings: namely, Infrastructure-as-a-Service (IaaS) and Platform-as-a-Service (PaaS) products and tools. They've consistently outperformed their competitors and placed most favorably in Gartner's magic quadrant — leading in both "Vision and Execution" attributes, and being described as "overwhelmingly the dominant vendor" by the leading IT research and advisory firm. In 2013, Amazon AWS grew by 55% – a staggering metric considering that the combined industry's growth rate was 46%. Indeed, Amazon AWS is at the top of its game with its cloud offering, and an increasing adoption rate and impressive customer list that virtually cemented its position as a market leader for months and years to come.
Amazon AWS consists of an ever-expanding suite of infrastructure and platform cloud services and tools, but its two main flagship products are EC2 and S3. EC2 (short for Elastic Compute Cloud) allows customers to lease computing resources such as virtualized servers and applications, while S3 (or Simple Storage Service) is their cloud storage service. Both extend to the customer the hallmark benefits of the cloud computing — namely, elastic scaling and on-demand, pay-per-use billing. With Amazon AWS, companies can host scalable web sites, build Software-as-a-Service (SaaS) applications, and even outsource complete data centers to the cloud reliably and cost-effectively.
Key Customers
Invariably, one key metric a vendor or service provider can be judged by is the number of marquee names on its customer list. Without a doubt, Amazon AWS excels in this regard — with many of the top Fortune 500, commercial SaaS providers, and technology giants using their services. The following is a partial list of their more notable clients, and how they are using AWS to cloud-enable their businesses.
Netflix- As the most popular movie streaming and video-on-demand site on the web, Netflix entrusts Amazon AWS with highly-available and fault-tolerant content delivery of its films and media. Due to the sheer volume and fluctuating usage patterns of its customer base, Netflix relies on Amazon's infrastructure capabilities for rapid scaling, server, and storage deployment.
Expedia –The popular online travel site uses Amazon AWS to host its "Expedia Suggest Service" — a travel suggestion service that allows its customers to enter travel search and location information correctly. It's interesting to note that though Expedia is a Microsoft spin-off (and Microsoft's Azure Cloud offering competes directly with Amazon AWS), they are still using AWS for a core functionality of their service.
Reddit- Run entirely on AWS, the popular social networking service and news website relies on Amazon to power its fleet of servers — which purportedly handles up to 4 billion page views per month.
Adobe Systems- Adobe, the world's largest maker of multimedia and creativity software, uses Amazon AWS to deliver mission-critical, multi-terabyte operating environments to its customers. These include Adobe Connect, Adobe CQ5, and Flash Media Server, among others.
Pinterest- The popular image sharing and scrapbooking site supports 48 million users with Amazon AWS. The site's meteoric rise in popularity and drastic adoption rate was made possible by the horizontal scaling and availability of Amazon's virtual server infrastructure.
3rd Party Management Services
Though Amazon AWS enables the launching and managing of all its services through a common web interface, significant server administration knowledge and technical expertise is still necessary for optimal configuration and deployment. Fortunately there are a number of managed AWS providers and consultants that can not only assist organizations with on-boarding but also management and 24/7 support of AWS. Their solutions simplify and abstract much of the complexity that is inherent in AWS out-of-the-box. In turn, organizations can focus on running their business while the managed services provider ensures the back-end infrastructure is running properly.
In short, Amazon AWS offers the best-in-breed IaaS and PaaS offering on the market to date. Industry stalwarts and corporate giants rely on its infrastructure to power their mission-critical servers, and its products and services are in a continual state of expansion and increased sophistication.