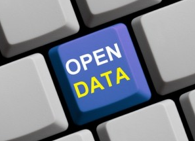 In a previous post, I discussed some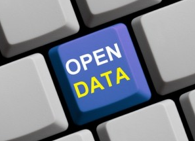 In a previous post, I discussed some data quality and data governance issues associated with open data. In his recent blog post How far can we trust open data?, Owen Boswarva raised several good points about open data.
"The trustworthiness of open data," Boswarva explained, "depends on the particulars of the individual dataset and publisher. Some open data is robust, and some is rubbish. That doesn't mean there's anything wrong with open data as a concept. The same broad statement can be made about data that is available only on commercial terms. But there is a risk attached to open data that does not usually attach to commercial data."
Data quality, third-party rights, and personal data were three grey areas Boswarva discussed. Although his post focused on a specific open dataset published by an agency of the government of the United Kingdom (UK), his points are generally applicable to all open data.
Data Quality
As Boswarva remarked, the quality of a lot of open data is high even though there is no motivation to incur the financial cost of verifying the quality of data being given away for free. The "publish early even if imperfect" principle also encourages a laxer data quality standard for open data. However, "the silver lining for quality-assurance of open data," Boswarva explained is that "open licenses maximize re-use, which means more users and re-users, which increases the likelihood that errors will be detected and reported back to the publisher."
Third-Party Rights
The issue of third-party rights raised by Boswarva was one that I had never considered. His example was the use of a paid third-party provider to validate and enrich postal address data before it is released as part of an open dataset. Therefore, consumers of the open dataset benefit from postal validation and enrichment without paying for it. While the UK third-party providers in this example acquiesced to open re-use of their derived data because their rights were made clear to re-users (i.e., open data consumers), Boswarva pointed out that re-users should be aware that using open data doesn't provide any protection from third-party liability and, more importantly, doesn't create any obligation on open data publishers to make sure re-users are aware of any such potential liability. While, again, this is a UK example, that caution should be considered applicable to all open data in all countries.
Personal Data
As for personal data, Boswarva noted that while open datasets are almost invariably non-personal data, "publishers may not realize that their datasets contain personal data, or that analysis of a public release can expose information about individuals." The example in his post centered on the postal addresses of property owners, which without the names of the owners included in the dataset, are not technically personal data. However, it is easy to cross-reference this with other open datasets to assemble a lot of personally identifiable information that if it were contained in one dataset would be considered a data protection violation (at least in the UK).