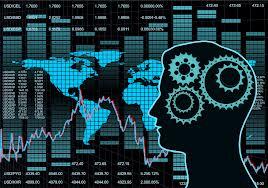 The big data phenomenon has pervaded the business world in countless ways, as of the beginning of 2014.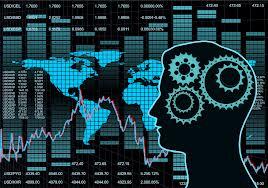 The big data phenomenon has pervaded the business world in countless ways, as of the beginning of 2014. Ever since this term became one of the biggest buzzwords in the enterprise arena, companies have been finding a vast multitude of different uses for the methodology involved and all its related tools, including analytics and business intelligence software. Examples of this pervasiveness can be found in wildly divergent industries, and it is bound to only become more widely applied throughout the rest of this year and beyond.
However, at the same time, the adoption of big data and analytics is still not necessarily common in certain operational aspects of modern business. It will be important for those considering a new or somehow overhauled data initiative in the near future to examine examples where it has been majorly successful as well as those where it remains somewhat outside of the mainstream.
Netflix, Procter & Gamble show significant big data successes
Although it has been in existence since the early 2000s, the streaming and mail-order video service Netflix truly skyrocketed in popularity when it began offering streaming content on a massive scale, ranging from acclaimed films to adored TV shows. According to Business News Daily, the business further solidified its reputation, cultural significance and revenue when it used big data to determine that it would be wise to produce original programming.
Using its wide base of subscriber data, it found a connection between the popularity of the 1990s British miniseries House of Cards, the acclaimed film director David Fincher and actor Kevin Spacey. The company had bid well over $100 million on an American remake of the show, and this research all but predicted that the project would find an audience. This investment paid off – House of Cards earned critical raves and became the most-streamed video content in 41 countries, including the United States.
The source also reported that in the consumer goods sector, Procter & Gamble uses big data tools to bolster its decision-making processes. With data visualization tools that the company calls "Decision Cockpits," P&G quickly supplies vital data to up to 60,000 employees at a time, regarding 40 of its biggest product categories. P&G's supply chain has especially benefited from these tools.
Reluctance in IT
Corporate IT is one sector where big data and analytics haven't really broken through. A recent Continuity Software survey found that only 29 percent of companies with less than 2,500 people use big data to track IT performance, even though 57 percent of businesses with that many or more employees do use it.
On an overall level, 56 percent of all companies surveyed stated that they didn't use big data for IT measurements. Because these tools are ideal for tracking uptime, security breach vulnerability, data losses, performance time and other important measurements, it's clear that this is a missed opportunity.