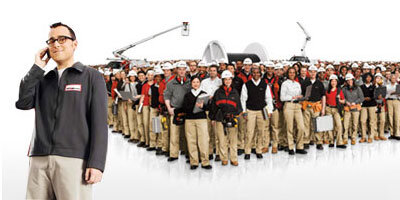 Thirteen years ago is when the Verizon Wireless Test Man first entered our living rooms. For the next eight years, we saw and heard him everywhere. And guess what? You can still hear him now, right? "Good!"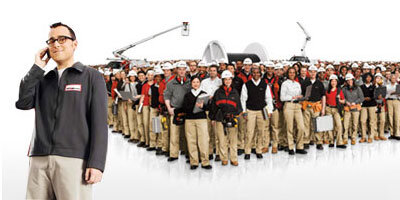 Thirteen years ago is when the Verizon Wireless Test Man first entered our living rooms. For the next eight years, we saw and heard him everywhere. And guess what? You can still hear him now, right? "Good!"
Verizon Wireless nailed it with this Test Man marketing campaign. They knew what customers wanted: to place a call anytime and anyplace without dropping the call. It was all about network connectivity. This campaign was a fun way to expose what Verizon was committed to behind the scenes: they were investing heavily to improve service quality and expand its coverage map. Their campaign and investment was effective; from 2001-2004, they were the #1 wireless provider.
Today, we don't see a lot of advertising around network connectivity with our mobile devices. We see and hear more about data consumption, shared data plans, and data stashing. Yes, data stashing courtesy of T-Mobile and #KimsDataStash. Did you see T-Mobile's Super Bowl ad?
Bootylicious data. I have no words. T-Mobile, you shouldn't have. Really.
But seriously, up until this commercial, I've marveled at the building-sized T-Mobile ads I've seen off the I-405 by LAX (yes, I'm a data geek). If you've seen the ads, you know that T-Mobile's campaign has been totally focused on the data message – just as it's been with its competitors. It's no longer about "Can you hear me now?" It's all about the data.
Our smartphones and tablets are data-generating machines. This data is telling our individual stories – where we've been, who we've connected with, what we bought, where we've eaten, and our upcoming vacation. As brands, don't we want to capture this data, these stories, and personalize them, and make them better for our customers?
Your Mobile Community: It's All About the Data Capture
We've all heard about big data and how it's going to make all of our stories and dreams come true. Okay, maybe that's a stretch, but is big data what it's all about? Or is it the right data? And what exactly is "right" data? We'll be tackling these questions – and a lot more! – in next week's webcast with:
Greg Hickman, Founder & CEO at Mobile Marketing Engine
Jamie Turner, CEO of 60 Second Communications
Tom Teicholz, Award Winning Journalist
Tamara Dull, Director of Emerging Technologies at SAS Best Practices
The webcast is on Tuesday, February 10th, at 9AM PT/12PM ET. Hope you can join us!
You can learn more about the event and register here: Your Mobile Community: It's All About the Data Capture