Zazzle.com and Cafepress.com
Here is a nice new age Web 2.0 website to create customized website merchandising. You get a share of the royalty and can create products like caps, T shirts and Mugs. I used to have an account some years back at www.cafepress.com and this website www.zazzle.com seems to do the job, perhaps taking it up […]
Here is a nice new age Web 2.0 website to create customized website merchandising. You get a share of the royalty and can create products like caps, T shirts and Mugs. I used to have an account some years back at www.cafepress.com and this website www.zazzle.com seems to do the job, perhaps taking it up a notch higher.
www.Cafepress.com www.zazzle.com
Here is an example of a cap–Remember you can buy it by clicking on it.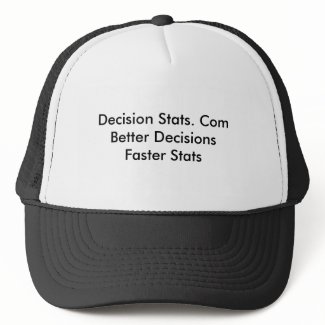 ps- I got the tip from the Sandro at http://dataminingresearch.blogspot.com/
He is offering lot more stuff for sale.
pps- Coming up –
A Survey Poll on
Online Web Advertisements (Text,Graphic,Flash) and
Merchandising (Branded,Third Party,Affiliated)
You may be interested
Analytics
69 shares1,947 views
Big Data
298 shares3,200 views
Big Data
298 shares3,200 views
How SAP Hana is Driving Big Data Startups
Ryan Kh
-
July 20, 2017
The first version of SAP Hana was released in 2010, before Hadoop and other big data extraction tools were introduced.…
You must log in to post a comment.